Sage vs. Canvas & Nylon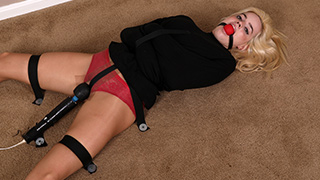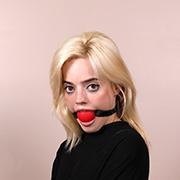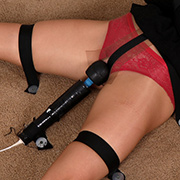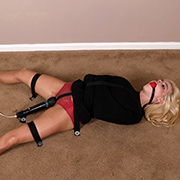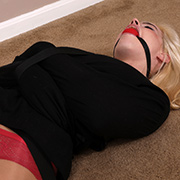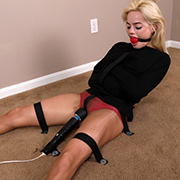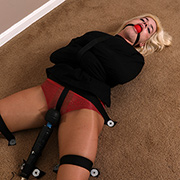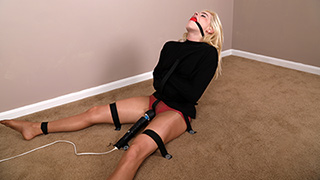 Often I'm asked how I come up with some of my rigs. What it really comes down to is identifying the problem and breaking it down. For Sage I had two. To see her struggle but keep her restricted enough for endless forced orgasm fun. A straitjacket solves the struggling problem nicely and comfortable enough to leave it in for a while. Tying a wand to her one an option but easy to dislodge. Bolting her to the floor on the other hand always works. With a plan formed and executed all that's left is to leave Sage to enjoy herself and for us to watch the show.

Brooke vs. Zipped Enjoyment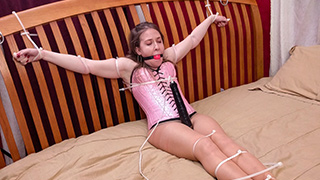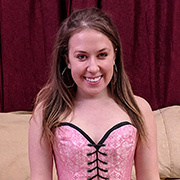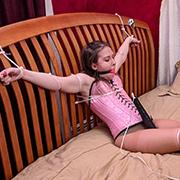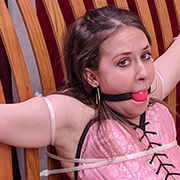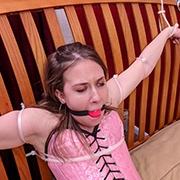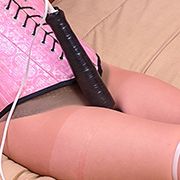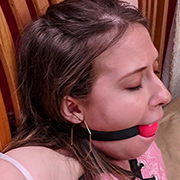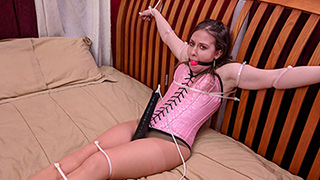 Brooke was in the mood for something new but figured she'd tried everything already. When zip ties were suggested she assumed the flimsy ones from department stores, not heavy-duty HVAC grade ties. These will not break free with a strong tug. Especially when secured to her wrists, forearms, and biceps of each arm. A few more on her legs and Brooke knew she was good and stuck. With a magic wand between her legs though you won't see any disappointment on her face. Struggling orgasms is one of her favorite activities and looking forward to staying stuck for a long while.

Joy vs. Her Latex Hug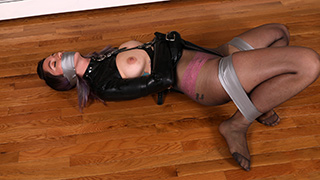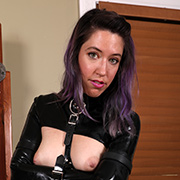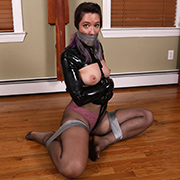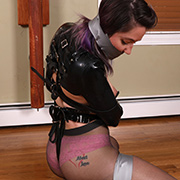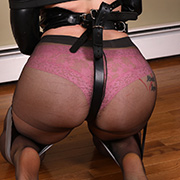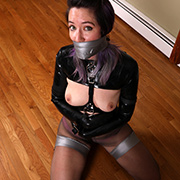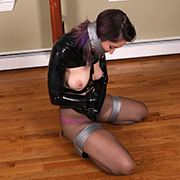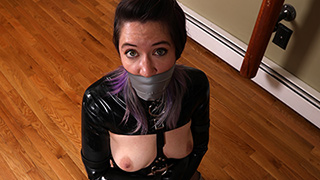 If there was ever a piece of knowledge that everyone should carry with them in this day and age is never trust the internet. Not heeding this advice Joy had watched videos on how to escape a straitjacket in under 5 minutes. Knowing full well that she wouldn't be getting free I was happy to oblige her request to try escaping. The funny thing is latex works a bit different than canvas, a fact she didn't consider as I secured her straps. A bit of duct tape on her legs to limit her movement and it's time to see what she's got. Safe money is she'll be there for a while but it will still by fun to watch her try.

Sage vs. Her Pleasure Tug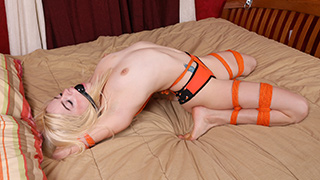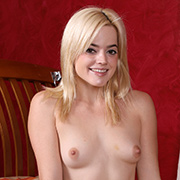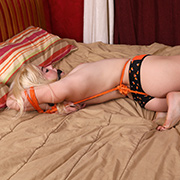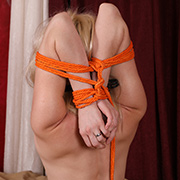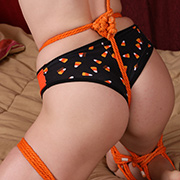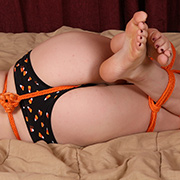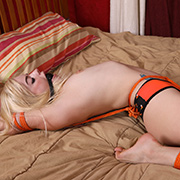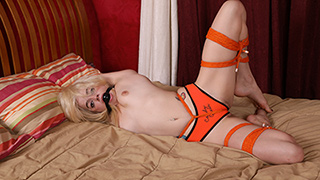 Dressed only in her candy corn panties one couldn't help but wonder if she deserved a trick or a treat. Maybe a bit of both to be sure. Frogtied and bound in orange rope she didn't put up much resistance to the gag being strapped tight in her mouth. Delicious as she looked something was missing. Ah yes, her treat. The rope from her arms is pulled down to her crotch rope and cinched tight forcing a slight groan. Leaving her to struggle in her ropes each twist and tug carries through to the rope between her legs. Only time will tell if Sage will enjoy her predicament as much as we will.

Piper vs. Her Butterfingers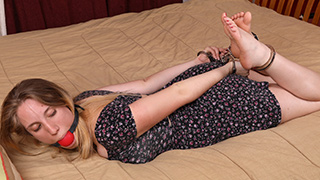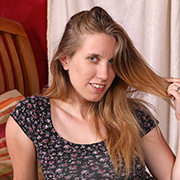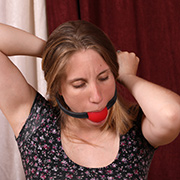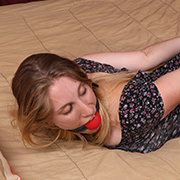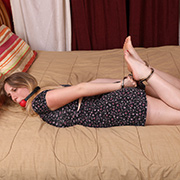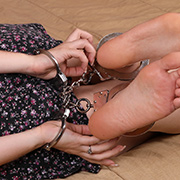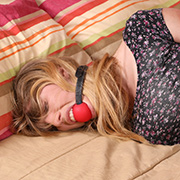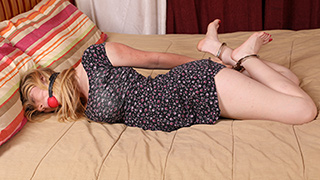 Knowing her friend's affinity for bondage Piper knew she'd find something good if she snooped around. Sure enough, a stash of toys is sitting on the bed begging to be played with. Knowing she had a few hours to kill a little handcuff hogtie adventure seemed fun. After strapping her ballgag in tight Piper made short work of cuffing her legs and arms behind her. With the key in hand, she enjoys struggling in her restraints but ready to get out after a few minutes. With the key in her hand, the bondage wasn't nearly as fun and set to release herself. Sweat or the awkward angles needed to use the key caused the key to fall. Piper's boredom with her bondage instantly washes away when she can't find the key that has slid under her. She tries her best to keep calm but knows it could be hours if she can't find the key.