Joy vs. A Trying Interview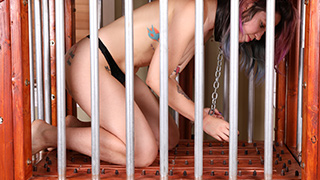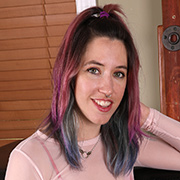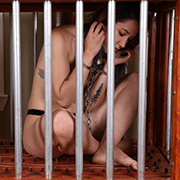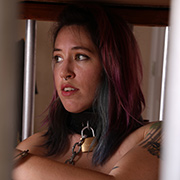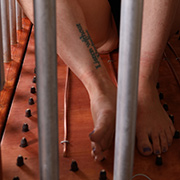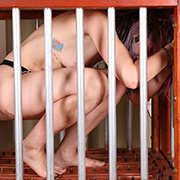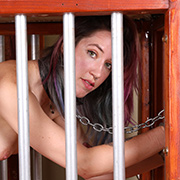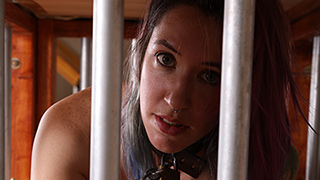 Having had Joy in our studio a number of times it was time to learn more about her. Of course, making things interesting is what we do so instead of a chair she's put in the cage. Not stopping there, the spiky floor is installed. Handcuffs and chains limit her mobility so it's almost impossible to make herself comfortable. With the necessities in place, it's time for the questions.

Joy vs. Lily's Insurance Policy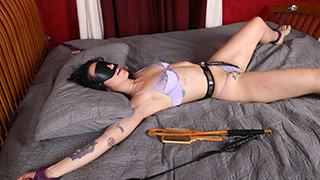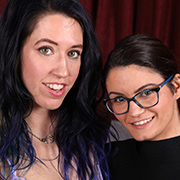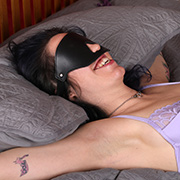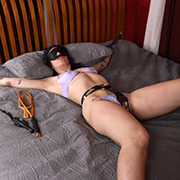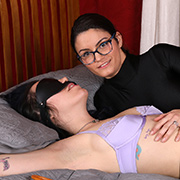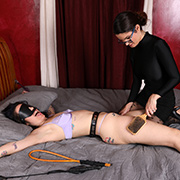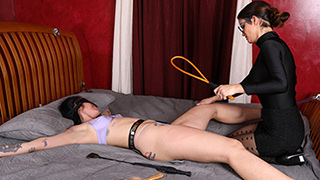 Joy was all too excited to have Lily tie her up. She was looking forward to struggling against her ropes as Lily worked her magic to make her cum over and over again. Lily obviously has other plans when she blindfolds her and pulls out her impact toys. She does eventually pull out a magicwand but only to rev her up before her ultimate betrayal. Just as Joy thought she was finally getting what she craved, the pleasure stopped and was replaced by cold steel.

Sage vs. Orgasm Lockdown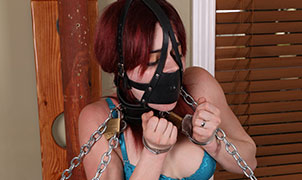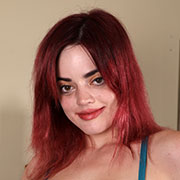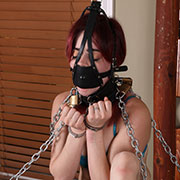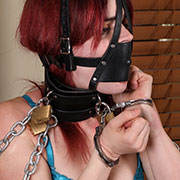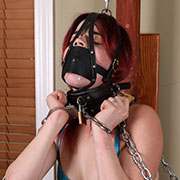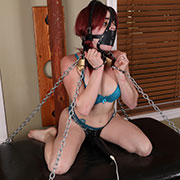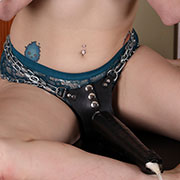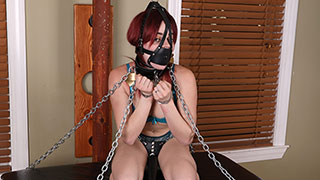 The four-chain lockdown is a unique experience, especially when paired with a trainer gag. No matter which direction she pulls a chain is pulling her back. To ensure maximum frustration, Sage's wrists are handcuffed to the front of her collar. Try as she might her fingers can't quite reach the bucks in straps behind her head. All she can do is enjoy herself as the magic wand between her legs buzzes on high.

Joy & Lily vs. Tit for Tat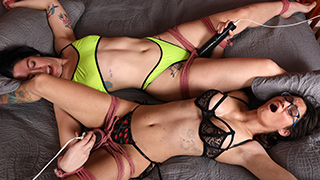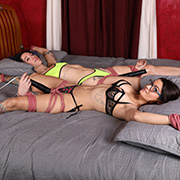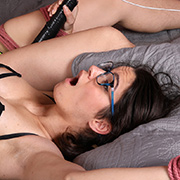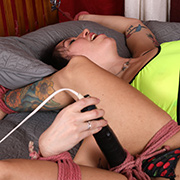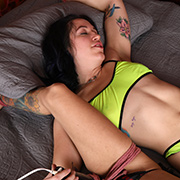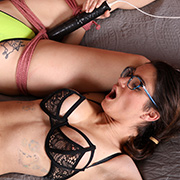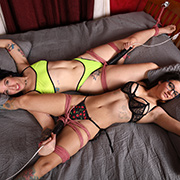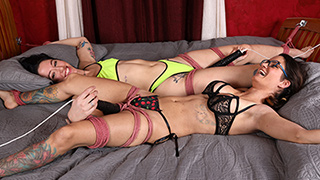 How do you keep two girls occupied for an entire afternoon? It's easy, tie them up and give them each control of the other one's magic wand. No challenges or goals were given, just told to run with it and that they did. Joy and Lily tease each other endlessly as each has power over the other. A bit of game theory comes into play as they soon discover the most effective way of getting what they want, tit for tat.

Joy vs. Her Idea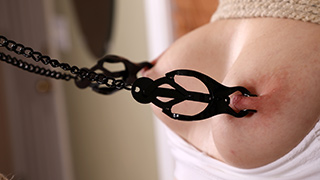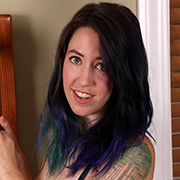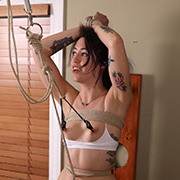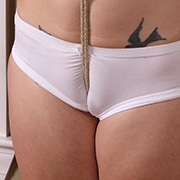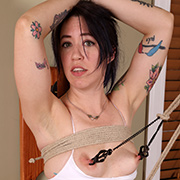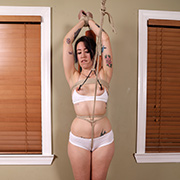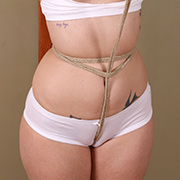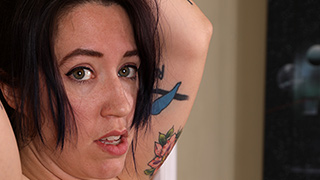 With my idea book in hand, Joy gleefully flipped through the pages until she found a predicament she wanted to try. I explained it was untested and wouldn't likely be comfortable but that only got her more excited to try. So, with a bit of rigging, Joy found herself bound to a pole with a crotch rope and nipple clamps attached to an actuator. In simpler terms, it's a mechanical arm that can push or pull. This particular model can pull 18 inches (45 cm) with about 350 lbs (160 kg) of force. Helplessly bound, the actuator draws her up onto her toes and pulls her clamps tight. The result is one of the tightest crotch ropes Joy has ever experienced.