Joy vs. Her Tiptoe Plight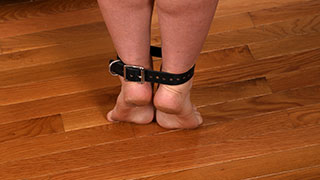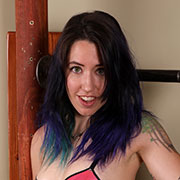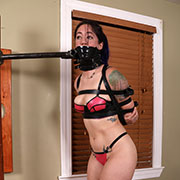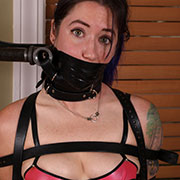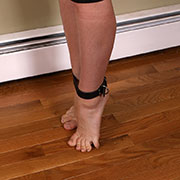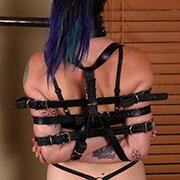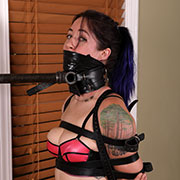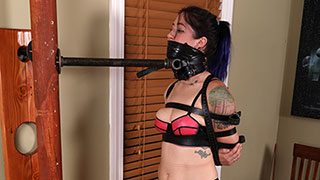 From a list of bondage ideas, Joy will always pick the most difficult. Knowing this I always make sure I have plenty in my back pocket for her visits. Today's rig starts easy enough with a boxtie using leather belts. A tape gag covering her mouth a thick leather collar is tightened around her neck. Nearby a metal pole sits at eye level for Joy which makes for a perfect point to strap her collar too. She's forced to go high on her toes to keep the pressure off her neck. Additional straps on her legs make balancing a challenge but that's what Joy loves. Now it's just a waiting game; how long can she hold out?

Joy vs. Her Latex Hug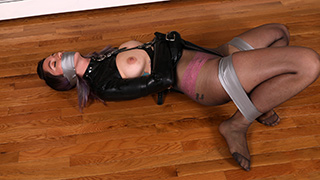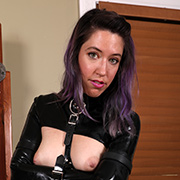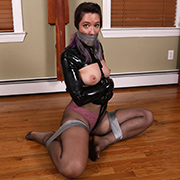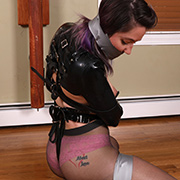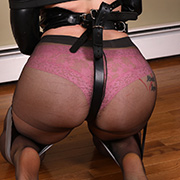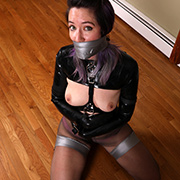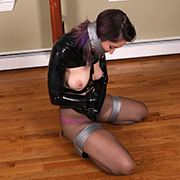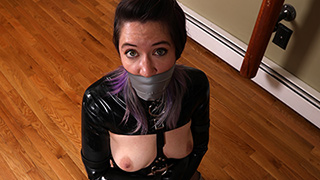 If there was ever a piece of knowledge that everyone should carry with them in this day and age is never trust the internet. Not heeding this advice Joy had watched videos on how to escape a straitjacket in under 5 minutes. Knowing full well that she wouldn't be getting free I was happy to oblige her request to try escaping. The funny thing is latex works a bit different than canvas, a fact she didn't consider as I secured her straps. A bit of duct tape on her legs to limit her movement and it's time to see what she's got. Safe money is she'll be there for a while but it will still by fun to watch her try.

Macie vs. Her Gag Chain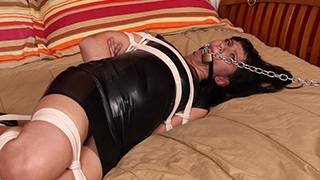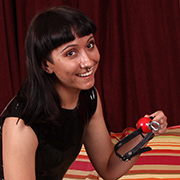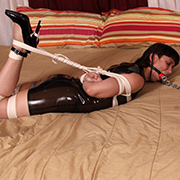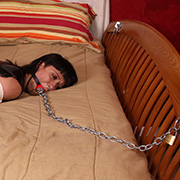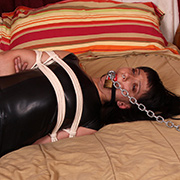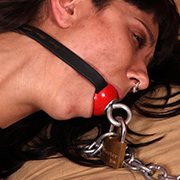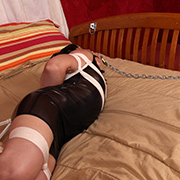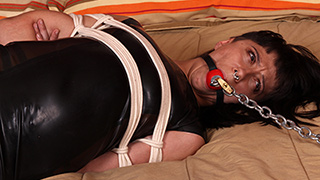 The hogtie Macie was in was more than enough to keep her in place. The 2 foot fall to the floor wouldn't be pleasant in her position. Still, it can't hurt to make sure she doesn't get any bright ideas. With two clicks, large padlocks secure her gag to the bed. There's no such thing as overkill when it comes to tying someone up!

Hannah vs. Her Favorite Things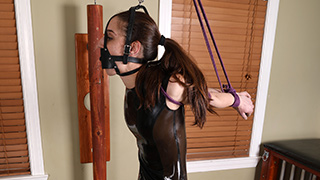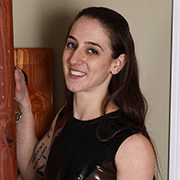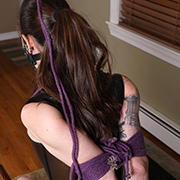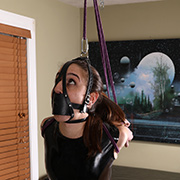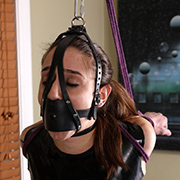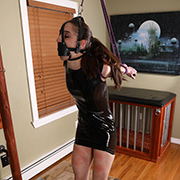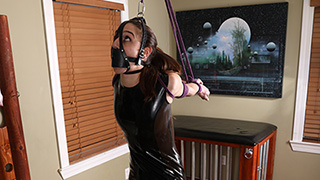 Individually, there is almost no aspect of bondage Hannah doesn't love. Putting them together in a recipe she can't resist takes a bit of work, but is well worth the effort. A strappado predicament is always a good base with ballet boots to keep her on her toes, literally. Of course, latex is always a treat which any girl will love. The icing on the cake are the hard cane strokes applied while under duress. Each stroke brings her closer to orgasm as she struggles to keep her balance. The gag hides her face, but I can assure you there is a smile buried in there.

Bella vs. An Immobile Afternoon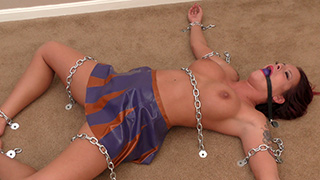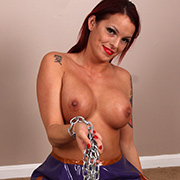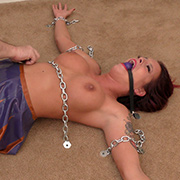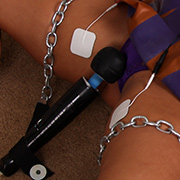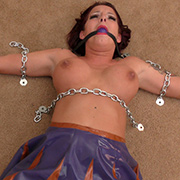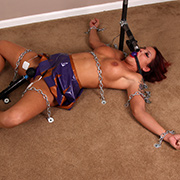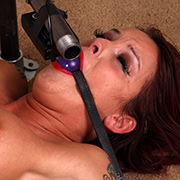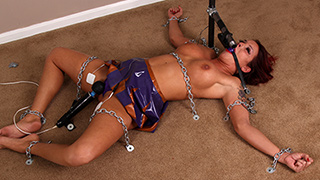 Bolted to the floor with chains, Bella is about as vulnerable as she could get. Even her ballgag is tightly screwed into the floor, ensuring an extra tight fit. In the first part she is just getting warmed up, struggling to escape without much success. To ensure she's giving her best efforts, a bit of tickling is a sure fire way to gain a reaction. The chains prove too much, however, and she can only lie still and endure. Her long afternoon is only getting started as vibrators and her favorite TENS unit will be keeping her company in part two.