Calisa & Bella vs. Their Renegotiation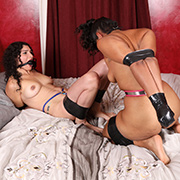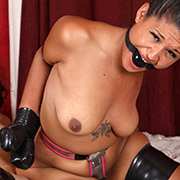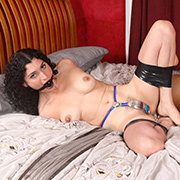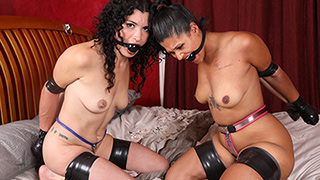 Calisa and Bella had been experimenting with chastity, but with easy access to their keys, they didn't have the willpower to last a few days. They eventually asked if I would hold onto them. I agreed with two conditions. It would have to be at least a month, and if they asked for the keys I could extend their time. After pestering me for release they were up to 3 months. Looking to renegotiate their sentence again I gave them the choice of trying to escape a bondage predicament or staying in their belt. If they failed to escape, their remaining time would be doubled. Desperate for release they were willing to try anything.

Bella Ink vs. Cold Steel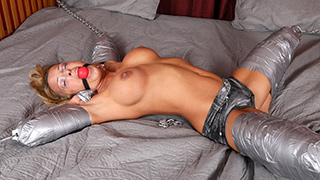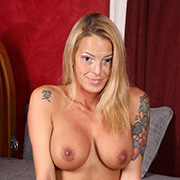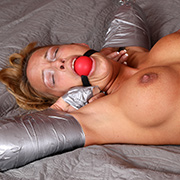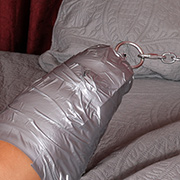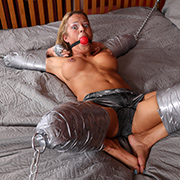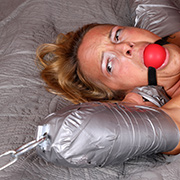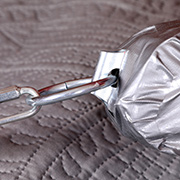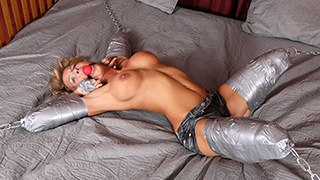 While a frogtied spreadeagle isn't a new idea, it is a fun one. Bella is fortunate to be bound in such a position with her elbows and knees sporting anchors. Add four simple chains, and you have a wildly exposed girl to torment. Little things like laying cold chains across her body. Tickling is certainly not out of the question, either. Bella is definitely not pleased with her situation, but her chains hold her with ease. We'll see how she likes the chains that have been sitting outside in the snow.

Bella Trix vs. Blissful Isolation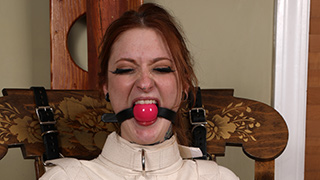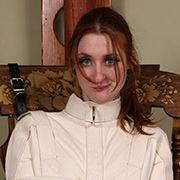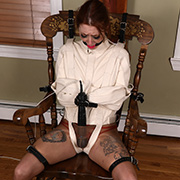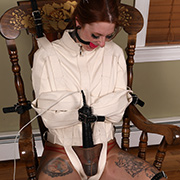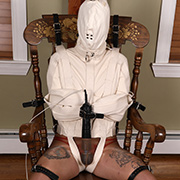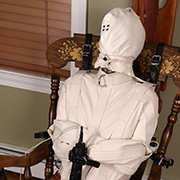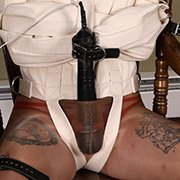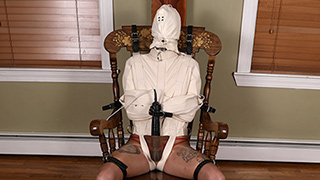 After a long day of doing mean things to Bella I felt a bit guilty. Maybe it wouldn't hurt to let her have an orgasm or two before the day is out. With her fitted tight in a straitjacket, belts lock her tight to the chair. A wand is stuffed down her pantyhose while a gag makes sure she doesn't make too much noise. Knowing how much she hates hoods, I couldn't help but be a little mean. We can't give her the wrong idea after all. I'm sure after a dozen or so orgasms she won't care.

Calisa vs. Bella's Surprise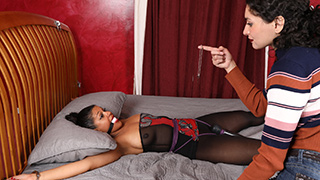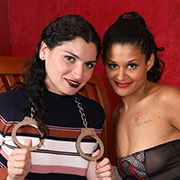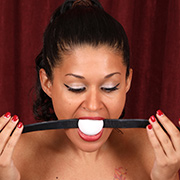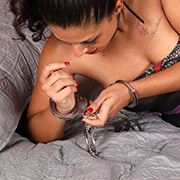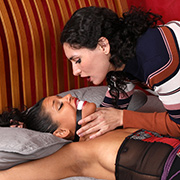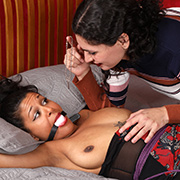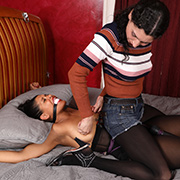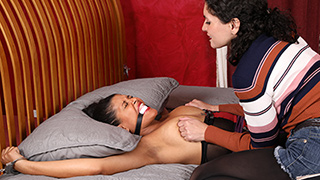 Long distance relationships can be hard so Calisa likes to make self-bondage videos for her man. With her roommate Bella leaving for a trip, she wasted no time locking herself up. The opportunity to be bound and forced to orgasm never failed to excite her. In her eagerness, Calisa left her bedroom door open. So when Bella returned after forgetting her ID she couldn't help but see the scene taking place. Before Calisa could do anything Bella was on top of her, her only key to escape in Bella's hand. One thing is for certain, Bella's won't be passing up the opportunity to have some fun. She might even postpone her trip for a day or two.

Bella Luxx vs. Form Over Function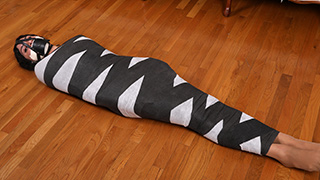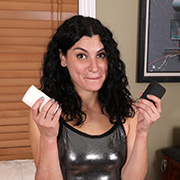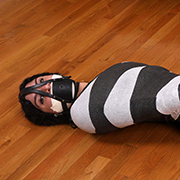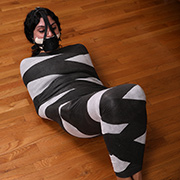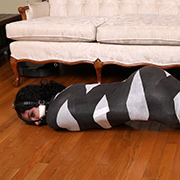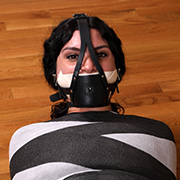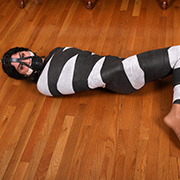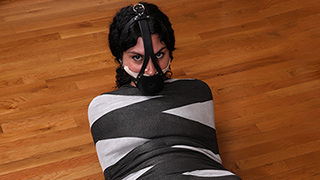 Bella has never been mummified so instead of a normal wrap, I decided to add some flair to it. First, she's wrapped top to bottom in black vetwrap. The second layer is a crossing pattern using black and white. Unfortunately, when trying something new, it's easy to overlook some details. The end result being the wrap is not as secure as I'd like it to be. Will Bella be able to take advantage of this and escape? If anyone can do it, it would be Bella.