Bella Ink vs. Her Zipped Silence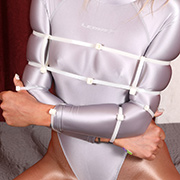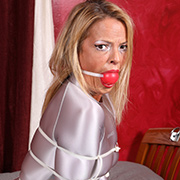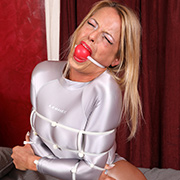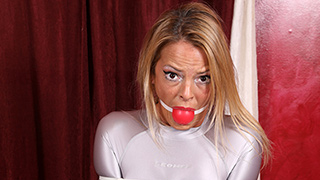 After managing to escape some tied I put her in a few weeks back, I haven't heard the end of it. I guess that's what I get for taking it easy on her. So for today, I figured Bella might need to be humbled a bit. Seeing the pile of zipties she knew she was in trouble. She even tried talking me out of it with promises never to mention her escape again. Unfortunately, my lesson was learned and there won't be any more easy bondage for her. As Bella continued to protest, it seemed fitting to use a ziptie to secure her ballgag as well. She certainly won't be getting that out anytime soon.

Calisa & Bella vs. A Little Leverage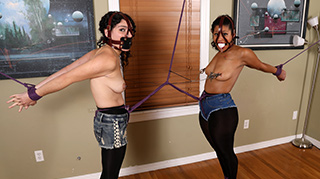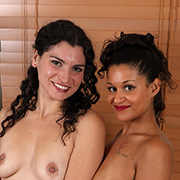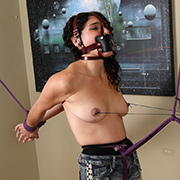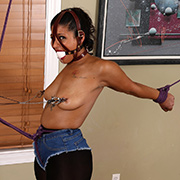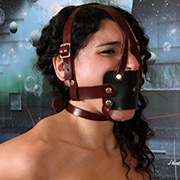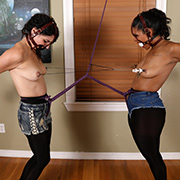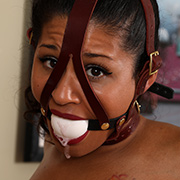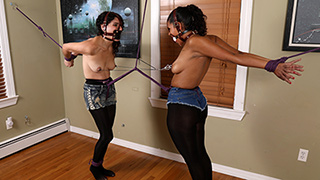 Calisa and Bella didn't believe me when I said I'd tie them up if they lost. You would have thought they would have known by now. Nevertheless, they find themselves reaping the consequences of their poor judgment. With each one blaming each other for their predicament, it seemed like a good opportunity to pit them against each other. With their arms tied to opposing walls, they are connected with crotch ropes and eventually nipple clamps. Unfortunately for them, one more rope is added to the middle of their crotch ropes. When pulled, everything becomes that much tighter.

Bella Trix vs. Her Level Up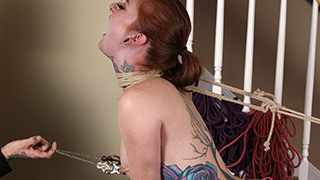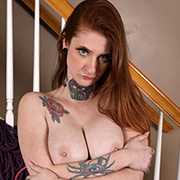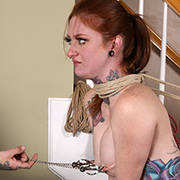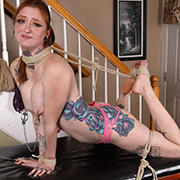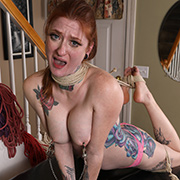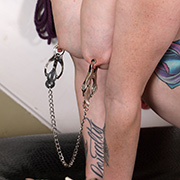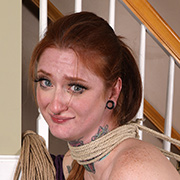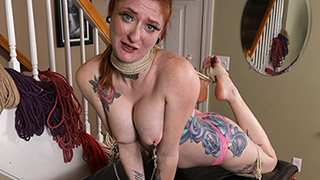 Flipping through bondage pics on her phone Bella smiles and points that the screen. She was looking to try something challenging and this would do it. Before she had a chance to change her mind, Bella is stripped down and tied to the top of the cage. Pulled into an arch, her neck rope is tied to her feet forcing her to maintain the difficult position. As the seconds tick by I can see she already wants out. She's reminded that it's only a challenge if she's actually challenged. Realizing she's in no position to argue, she soldiers on. You know it's a good predicament when she says nipple clamps were the easy part.

Bella Ink vs. Her Tangled Web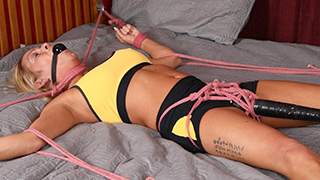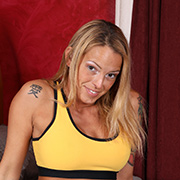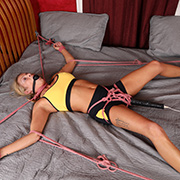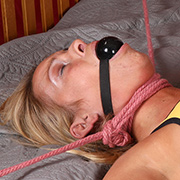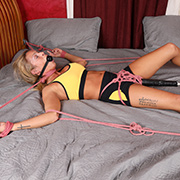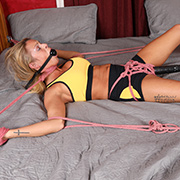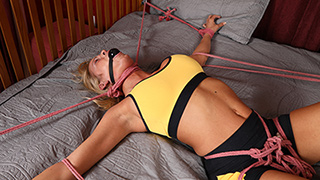 While the magic wand is usually effective for most women, it is a sliding scale. For Bella, that scale starts at 11 with even a few minutes driving her insane. It would be a shame if someone tied her in such a way that anytime she struggles it pulls on her neck ropes. Everything from her arms to her feet is set up to work against her as the wand does its job of bringing her to orgasm over and over. As Bella is so sensitive, her willpower to keep her limbs in check only goes so far. It's only a matter of time before her leg or arms pull in response to her overwhelming sensations and start the cycle over again.

Calisa & Bella vs. Their Renegotiation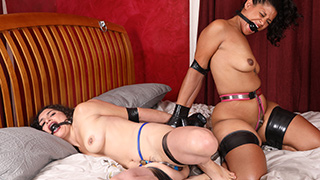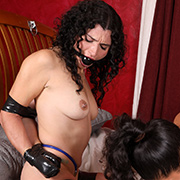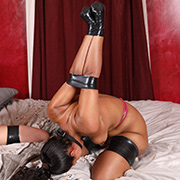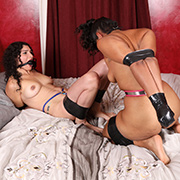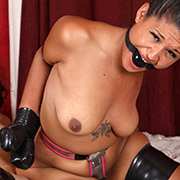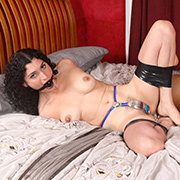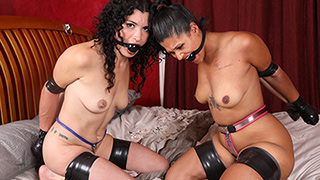 Calisa and Bella had been experimenting with chastity, but with easy access to their keys, they didn't have the willpower to last a few days. They eventually asked if I would hold onto them. I agreed with two conditions. It would have to be at least a month, and if they asked for the keys I could extend their time. After pestering me for release they were up to 3 months. Looking to renegotiate their sentence again I gave them the choice of trying to escape a bondage predicament or staying in their belt. If they failed to escape, their remaining time would be doubled. Desperate for release they were willing to try anything.