Stasha vs. Her Sensitive Skin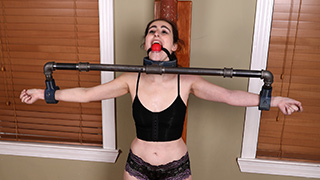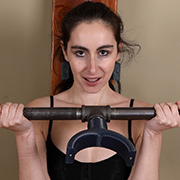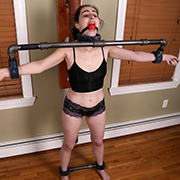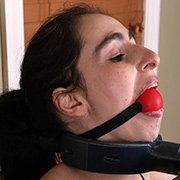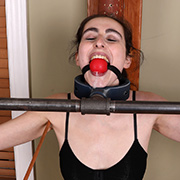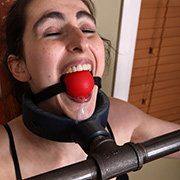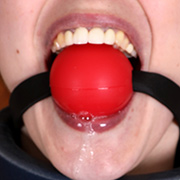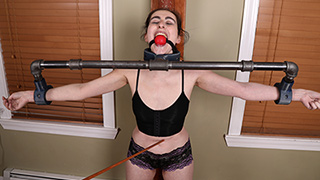 Stasha was curious what the pile of plastic parts where on the table. Since a demonstration is always best, she's soon on the receiving end of what they can do. While rigging her up, I made a discovery of my own. Stasha is ticklish. Not a normal level of ticklish, but scream at the top her lungs level. In her vulnerable position, it's hard not to take advantage of her. As she manically laughs behind her ballgag, no spot is safe. It seems everywhere she's touched elicits a reaction. All the while, her restraints hold with ease ensuring she won't escape her predicament any time soon.

Bella Ink vs. Cold Steel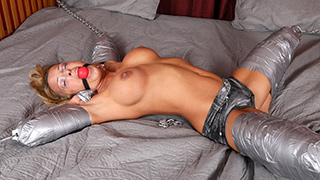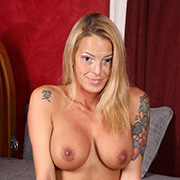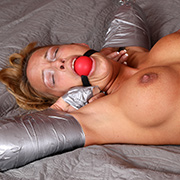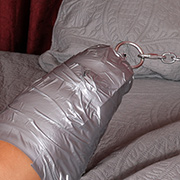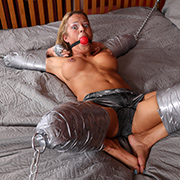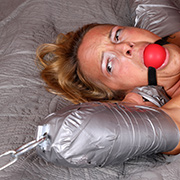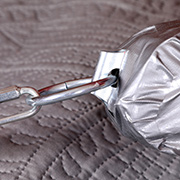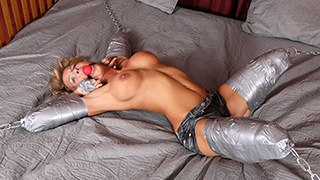 While a frogtied spreadeagle isn't a new idea, it is a fun one. Bella is fortunate to be bound in such a position with her elbows and knees sporting anchors. Add four simple chains, and you have a wildly exposed girl to torment. Little things like laying cold chains across her body. Tickling is certainly not out of the question, either. Bella is definitely not pleased with her situation, but her chains hold her with ease. We'll see how she likes the chains that have been sitting outside in the snow.

Sarah vs. The Iron Puppet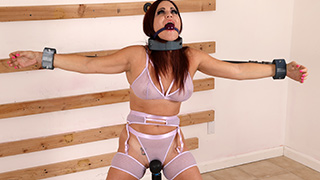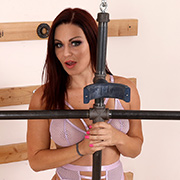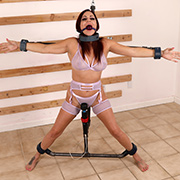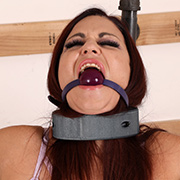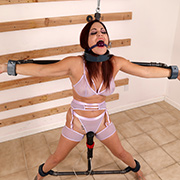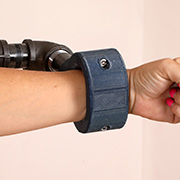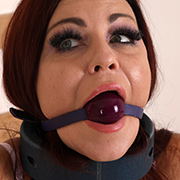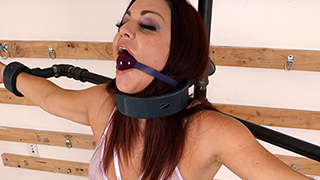 There's a sense of helplessness that a spreadeagle position leaves a sub with. With limbs held wide apart, the body is completely exposed. Add a collar and suspend the entire rig from the ceiling and you and imagine how Sarah is feeling. Her ordeal is just getting started with a magic wand mounted just in the right spot. To her credit, she tries her best to break free but the iron framework holds her easily. Within minutes she's already heading for her 3rd orgasm with no signs of stopping.

Calisa vs. Bella's Surprise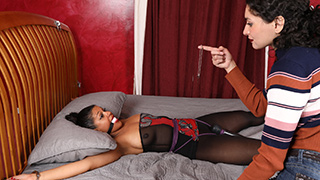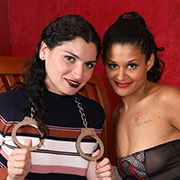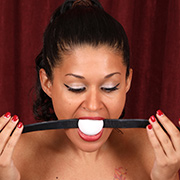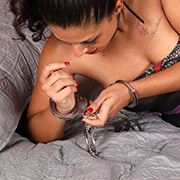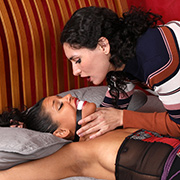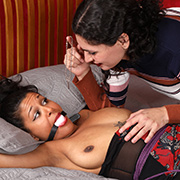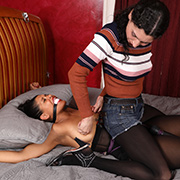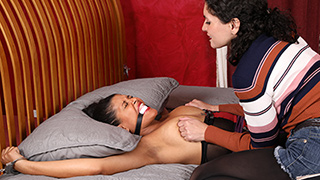 Long distance relationships can be hard so Calisa likes to make self-bondage videos for her man. With her roommate Bella leaving for a trip, she wasted no time locking herself up. The opportunity to be bound and forced to orgasm never failed to excite her. In her eagerness, Calisa left her bedroom door open. So when Bella returned after forgetting her ID she couldn't help but see the scene taking place. Before Calisa could do anything Bella was on top of her, her only key to escape in Bella's hand. One thing is for certain, Bella's won't be passing up the opportunity to have some fun. She might even postpone her trip for a day or two.

Joy vs. Lily's Insurance Policy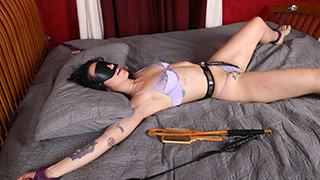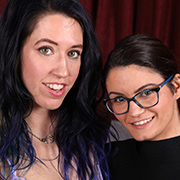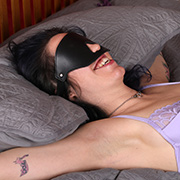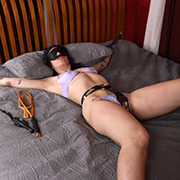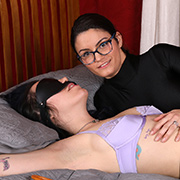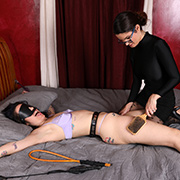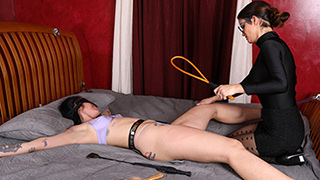 Joy was all too excited to have Lily tie her up. She was looking forward to struggling against her ropes as Lily worked her magic to make her cum over and over again. Lily obviously has other plans when she blindfolds her and pulls out her impact toys. She does eventually pull out a magicwand but only to rev her up before her ultimate betrayal. Just as Joy thought she was finally getting what she craved, the pleasure stopped and was replaced by cold steel.