SB Challenge: Peach's Attempt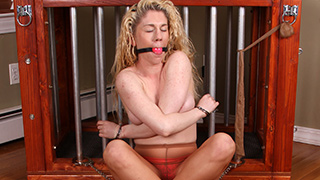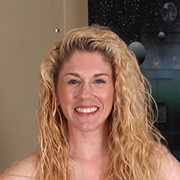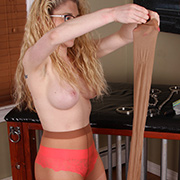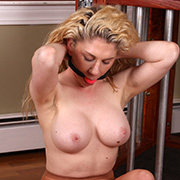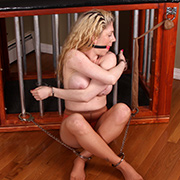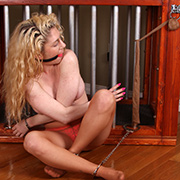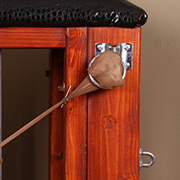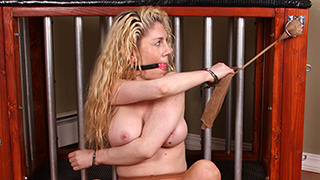 Peach seems to be taken with self-bondage and can't wait to jump into another challenge. The task before her is one that Abby attempted a few years ago but didn't end well for her. Peach thinks she can do better and willing to put her freedom at stake to prove it. Within minutes of locking herself up, it is clear that she used far too much ice. Unaware that even one cube of ice at room temperature can take over an hour to melt, the eight she used might be overkill. A fact that soon realizes within minutes. Knowing she's set herself up for several hours of uncomfortable struggling she can't help but panic a bit. Peach pulls on her pantyhose release harder and harder. Will she suffer the same fate as Abby?

Rachel vs. A Wish Granted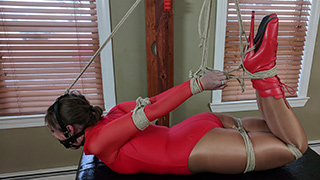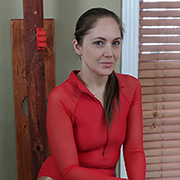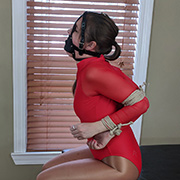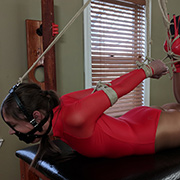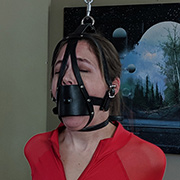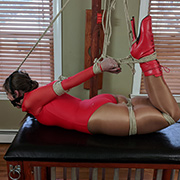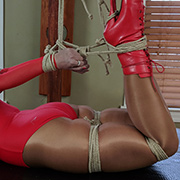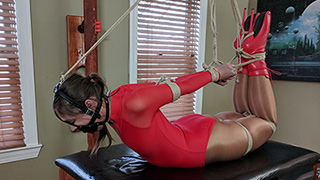 After spending quite a bit of quality time standing in ballet boots she was begging to get off her feet. "I'll do anything" I believe was the exact phrase she tried to moan through her gag. If that's what she wanted I was in a good mood and plenty of ideas on how to accommodate her. If I'm being honest a strict hogtie wasn't what she had in mind. Her immediate moans and struggling a clear indication. At least her feet were off the floor and will be for quite a while to come. We'll just have to see how long it will be before she begs to be put on her feet again.

Stasha vs. A Touch of Orange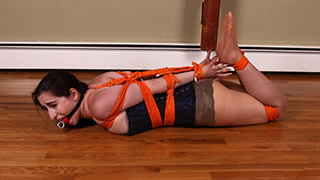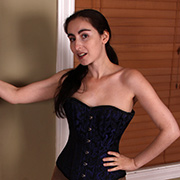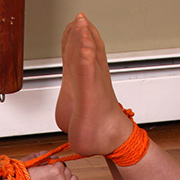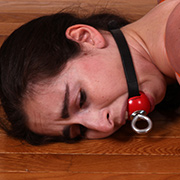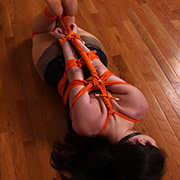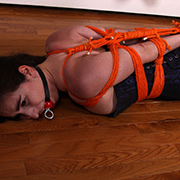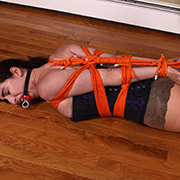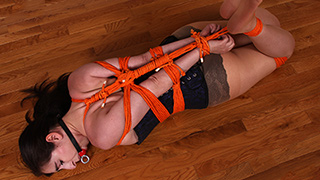 Sometimes simple is best. A few ropes, a corset, some pantyhose, and Stasha hogtied on the floor. While simple on the surface for poor Stasha it's a perfect storm. A not too distant bell waits to be rung to call for her release but try as she might, she can't move an inch. The corset and ropes are doing their job all too well. All the better for us as we can enjoy her try for as long as it takes. I'm sure eventually she'll make it, they all eventually get desperate enough.

Rachel vs. Her Loose Footing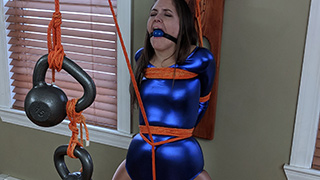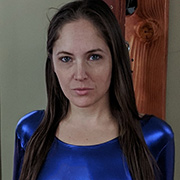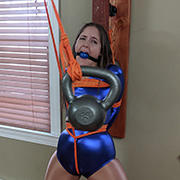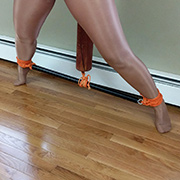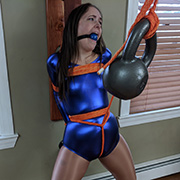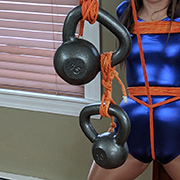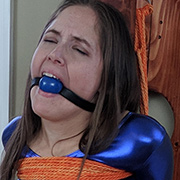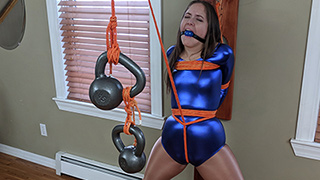 Whenever Rachel comes by for a visit I can't help but pull out the special list. The list that most girls are not tough enough to endure. Above all I can't resist any opportunity to put a girl in a devious predicament. Rachel starts out tightly tied to a wooden pole with pantyhose and a spreader bar. She doesn't know it yet, but once the weighted crotchrope comes into play her days of easy footing will be over. Before long she's up on her toes struggling to keep balance while her feet slide easily on the hardwood floors. It only takes minutes before Rachel's legs start to shake but not to worry, the ropes will hold her up.

Summer vs. Her Countermeasures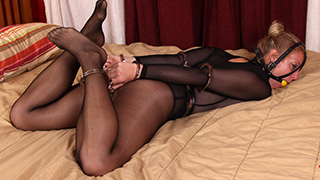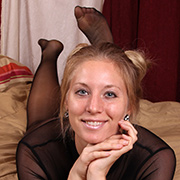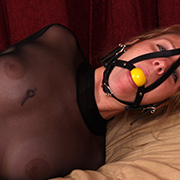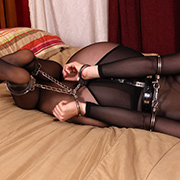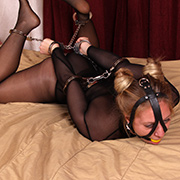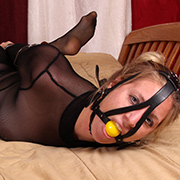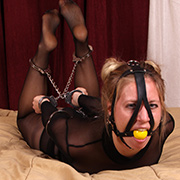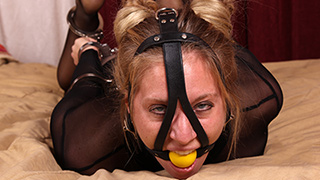 Summer was in a bit of a dilemma. She was very excited for her date later that evening and wanted to prevent herself from taking matters into her own hands. So when offered to lock her into a chastity belt Summer was super excited. Finding out the deal came with a strict trainer gag and a handcuff hogtie, not so much. Nevertheless, she got what she wanted. A full proof method to ensure she'll still be as frustrated as ever for her date. That's assuming she doesn't wear herself out from struggling. It's still six hours away after all.