Rachel vs. An Easy Bait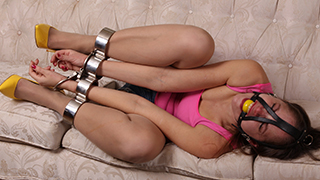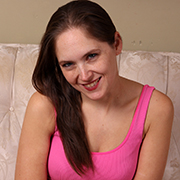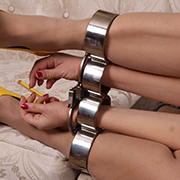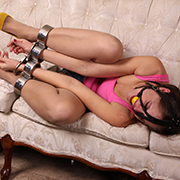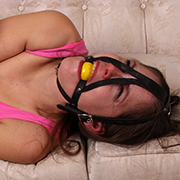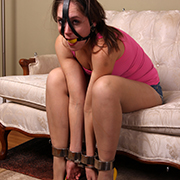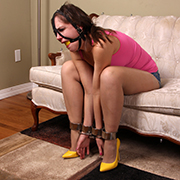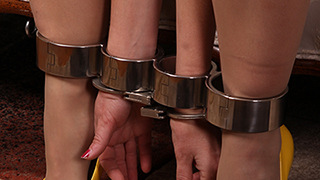 Rachel and I have had plenty of friendly wagers in the past with both winning some and losing some. So when I proposed a wager that she couldn't escape from the steel stocks she didn't think twice. She knew her hands could slide right out of them but unfortunately for her, so did I. Even through her gag I could see her cocky grin dreaming of the moment I would have to pay up. In her distraction, she doesn't notice the addition of handcuffs until it's too late. With them tight around her wrists, she has no hope of slipping out. Confidence switches to dread as she realizes she'll be spending the next several hours bound in this uncomfortable position. Rachel tries to concede hoping for another fate but she knows the rules and I've never bent them yet.

Raven vs. A Pink Bind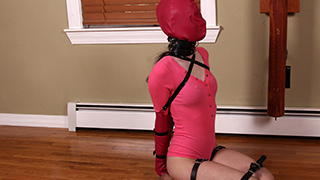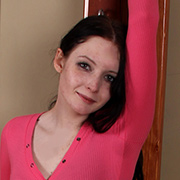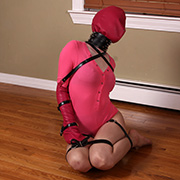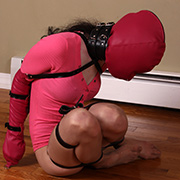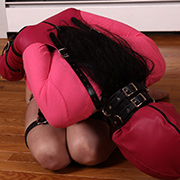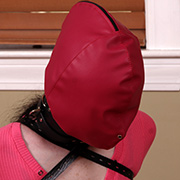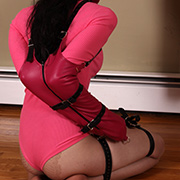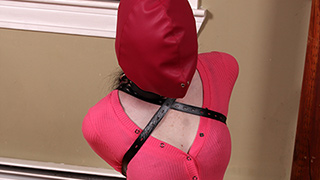 As with many things in life, the devil is in the details. Raven had tried the armbinder on previously but without the two small belts. It had taken her a bit of effort but as a self-titled escapist, she was confident she could escape and did. So on the main stage, a ballgag in her mouth, hood on her head, and posture collar pulled tight she was ready to escape again. Raven didn't even notice anything was different until all the restraints were in place. The wrist belt, in particular, turned out to be quite vexing. With it pulled tight it didn't matter how flexible she was, there was simply no way to pull her hands-free. With her hands and fingers tucked away Raven knew she was beaten.

Summer vs. Easy Money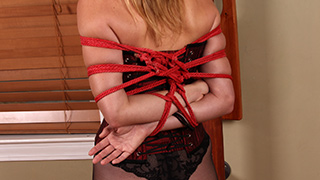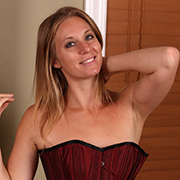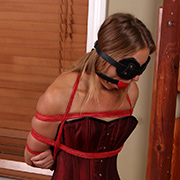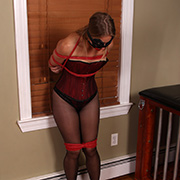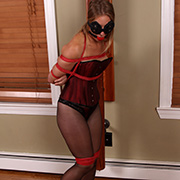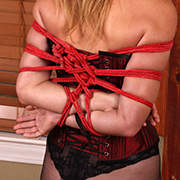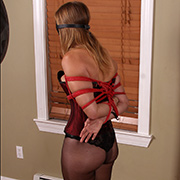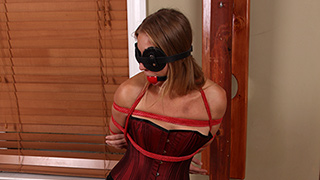 I love it when Summer is looking for some extra cash. I can watch her struggle in bondage while she sets off on a challenge. It's a bit costly if I lose, but she's certainly without risk. She knows when the ropes go on there's only one way out for her or wait out the next few hours. Once Summer was changed into a sexy corset and pantyhose her arms are tied behind her. Blindfolded and gagged she had to find the hidden key. She's done it before, I'm sure she can pull it off again.

Naomi vs. Her Simple Task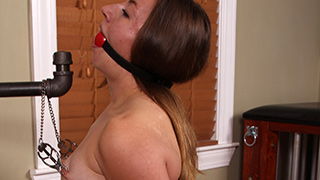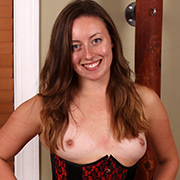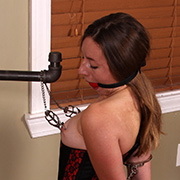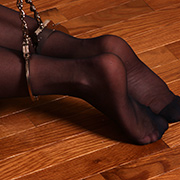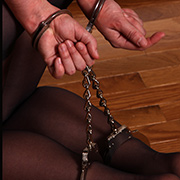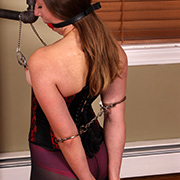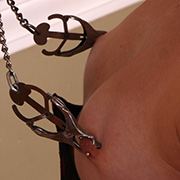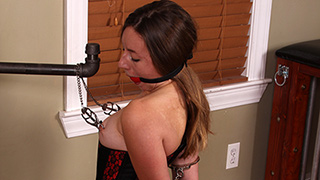 After complaining all day she was bored with nothing to do her tone implied it was my problem to fix. All she needed was a task to keep her occupied. Something engaging to keep her focused for at least a couple hours. Nipple clamps seemed appropriate, hooking them on a pipe in front of her. With her hands cuffed behind her they wouldn't be aiding in her escape. There were only two ways out. Flip the chain over the pipe or pull the clamps off to reach the nearby key. Technically Naomi could wait for me to feel sorry for her and set her free. Somehow I don't see the Vegas odds being in her favor for that happening.

Summer vs. Her Festive Chains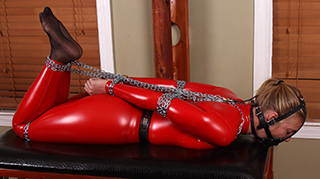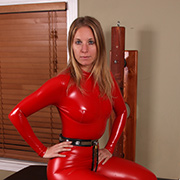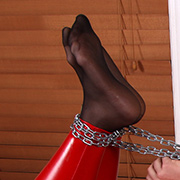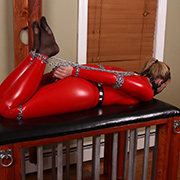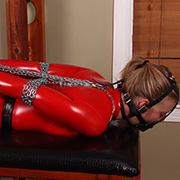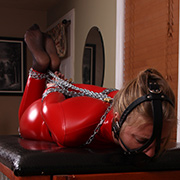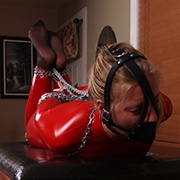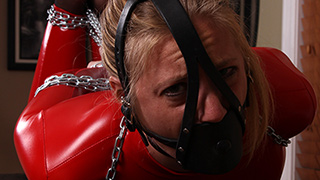 Silver and Red are holiday colors, right? They are in my book. Just like chain is the perfect decoration for Summer in her shiny catsuit. She's even wearing her chastity belt to really tie her whole outfit together. The grunts behind her trainer gag hint she doesn't approve of her new situation but isn't in much of a position to argue. Maybe I'll open the windows so the neighbors can enjoy my decoration as well.