Stasha vs. A Touch of Orange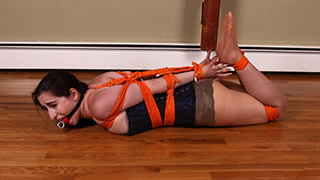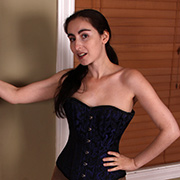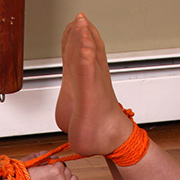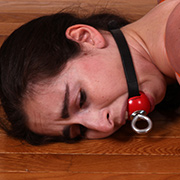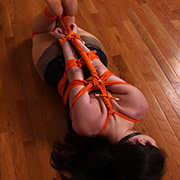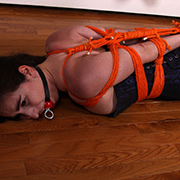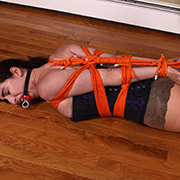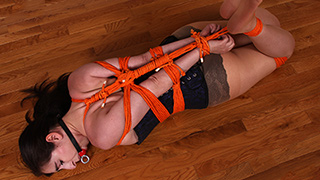 Sometimes simple is best. A few ropes, a corset, some pantyhose, and Stasha hogtied on the floor. While simple on the surface for poor Stasha it's a perfect storm. A not too distant bell waits to be rung to call for her release but try as she might, she can't move an inch. The corset and ropes are doing their job all too well. All the better for us as we can enjoy her try for as long as it takes. I'm sure eventually she'll make it, they all eventually get desperate enough.

Rachel vs. Her Loose Footing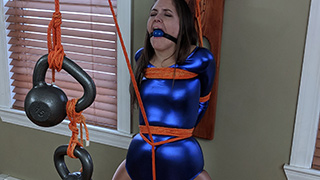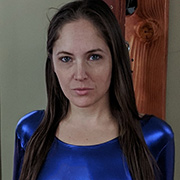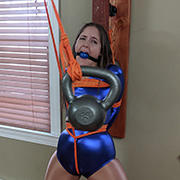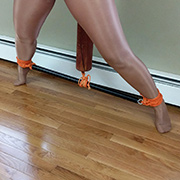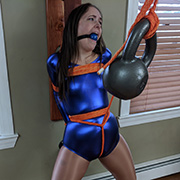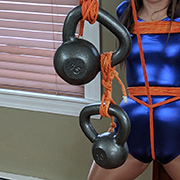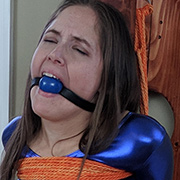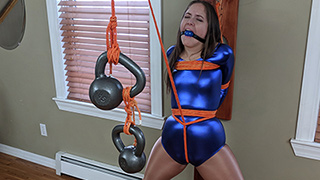 Whenever Rachel comes by for a visit I can't help but pull out the special list. The list that most girls are not tough enough to endure. Above all I can't resist any opportunity to put a girl in a devious predicament. Rachel starts out tightly tied to a wooden pole with pantyhose and a spreader bar. She doesn't know it yet, but once the weighted crotchrope comes into play her days of easy footing will be over. Before long she's up on her toes struggling to keep balance while her feet slide easily on the hardwood floors. It only takes minutes before Rachel's legs start to shake but not to worry, the ropes will hold her up.

Summer vs. Her Countermeasures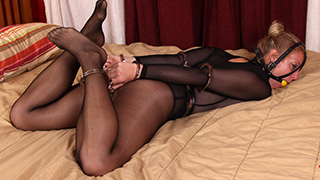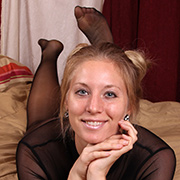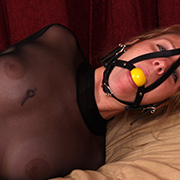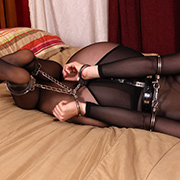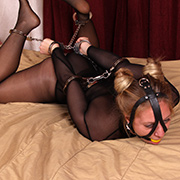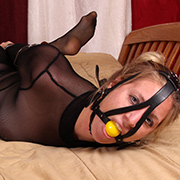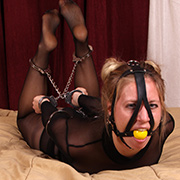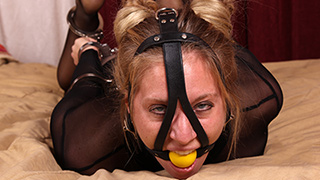 Summer was in a bit of a dilemma. She was very excited for her date later that evening and wanted to prevent herself from taking matters into her own hands. So when offered to lock her into a chastity belt Summer was super excited. Finding out the deal came with a strict trainer gag and a handcuff hogtie, not so much. Nevertheless, she got what she wanted. A full proof method to ensure she'll still be as frustrated as ever for her date. That's assuming she doesn't wear herself out from struggling. It's still six hours away after all.

Raven vs. Black and Tan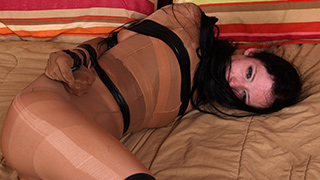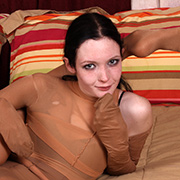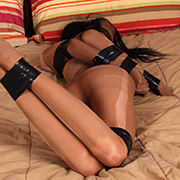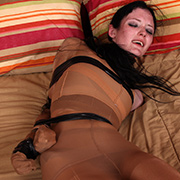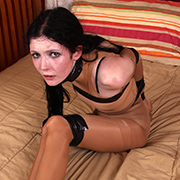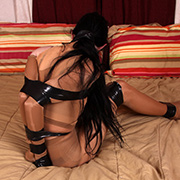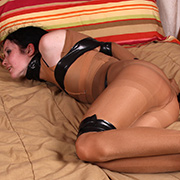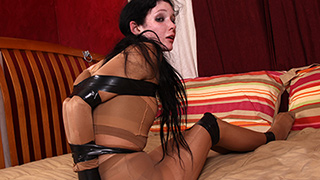 When you can't decide what to wear, why not layers of pantyhose? At least that was the plan with Raven. A little bit of tape to keep her elbows tight together, mouth gagged, and legs secured. As someone who loves to escape from her bondage, this is a perfect test of the tape's effectiveness. While she is good at what she does there is no doubt that the tape will prove a worthy challenge.

Summer vs. Her Crotchrope Tether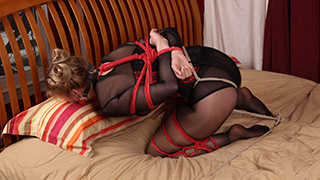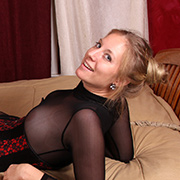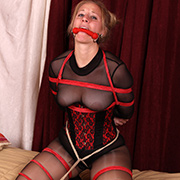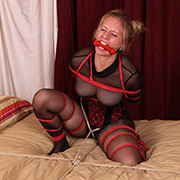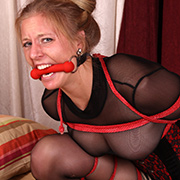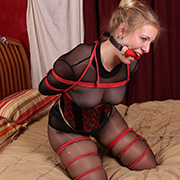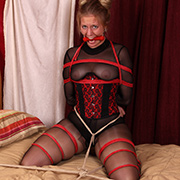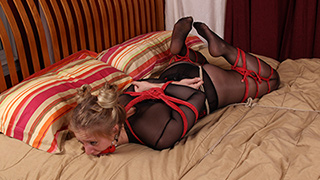 Red rope encircles Summers body and highlighted by her sheer black pantyhose and leotard. A red bit gag would normally be the final touch but I have a special treat for her today. Since there is no plan to release her anytime soon it's only fair to keep her entertained. The rope is cinched tight to the bed leaving a center knot. Perfect for anchoring a crotchrope. With just enough slack to tease her, Summer tries her best to escape but is only rewarded with sharp yanks of her crotchrope. I'm certain it will be plenty to keep her entertained for a few hours.