Kajira vs. Her Anticipation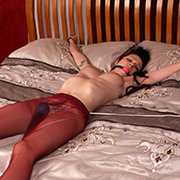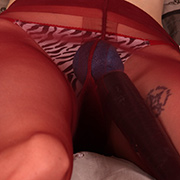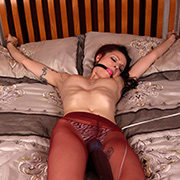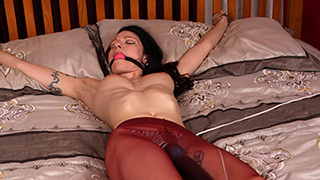 Knowing it would be awhile before her boyfriend would be home Kajira thought it prudent to offer some incentive. The truth was it had been a while since she felt herself in handcuffs and couldn't wait anymore. Ulterior motives aside she sets up the camera, removes her bra, and gags herself nice and tight. With her escape key taped to the headboard she cuffs herself in a spreadeagle. She makes sure her magicwand is stuffed inside her pantyhose. Not that she needed another reason, but it had been awhile since her last orgasm as well. After accidentally knocking the key down one thing is for sure. Kajira will have more than enough orgasms and bondage than she can handle for a good long while.

Sarah vs. The Forced Experiment #10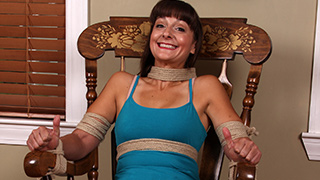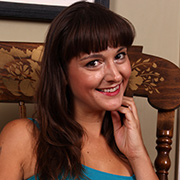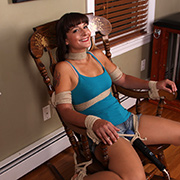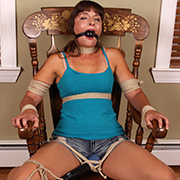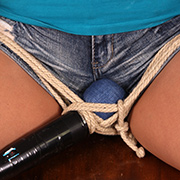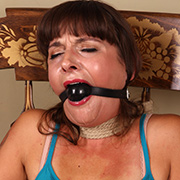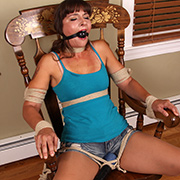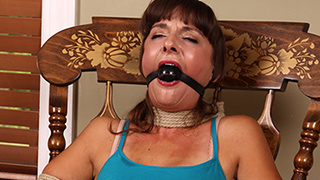 For most girls this experiment is about pride. Denying oneself of a mind blowing orgasm isn't something you do without serious motivation. Fueled with the knowledge that almost everyone succumbs Sarah was determined to break the mold. Setting her mind to the task she spends several grueling minutes on the cusp of orgasm while denying herself the prize. Each minute wearing down her resolve and just enjoy herself. Some other girl can claim the title. That is until her body betrays her desperate need to cum. Where her mind said no but her body was shaking with need the tables have turned. Trapped on the edge or orgasm, her own body betraying her. Maybe a few more minutes will cure her or simply drive her insane.

Violet vs. Her Assignment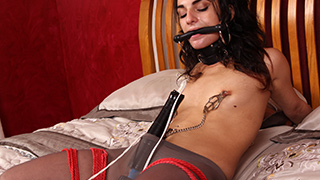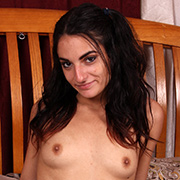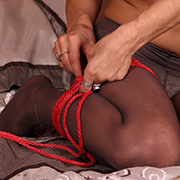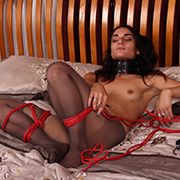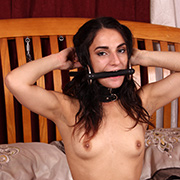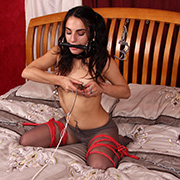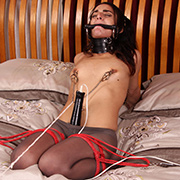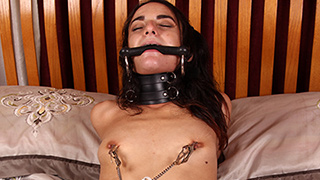 With her instructions clear and the toys already laid out for her, Violet gets to work on her new predicament. She starts with a frogtie that keeps her legs secure but also secure to the sides of the bed. A collar and gag follow. Clover clamps adorn her nipples and are tied to the front of the bed. With her favorite toy, the magicwand, stuffed into her pantyhose on high Violet cuffs herself behind her back. In this position, she can't move much without pulling painfully on her clamps. Unfortunately for her, while the wand easily brings her to multiple orgasms it has a tendency to encourage a lot of unwanted movement. Lucky for Violet , her rescuer shouldn't be more than a couple hours away.

Alex vs. Her Breathless Jacket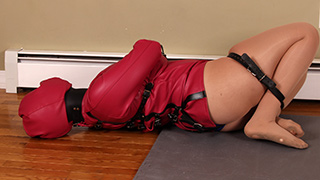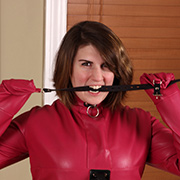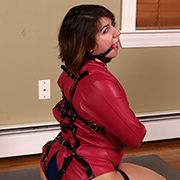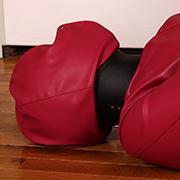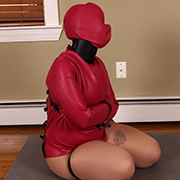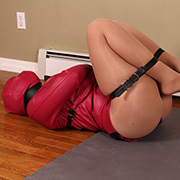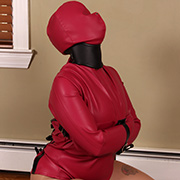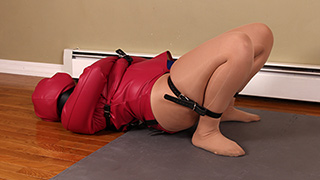 Alex returns for a visit looking forward to some long overdue bondage. Happy to oblige, she's put into a leather straitjacket with a matching gag. Protests of how tight it soon follows but it's too late for that. A hood soon follows leaving her mute, blind, and helpless. As she struggles to get free the leather insect hood's small breathing holes don't leave her much air. It's unclear what she was expecting but by her tone, it's clear Alex is not pleased. Maybe she just needs a couple hours in her comfortable situation to appreciate it more.

Kaylee vs. The Pole Hug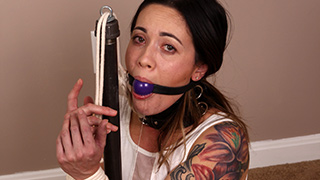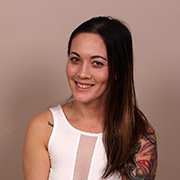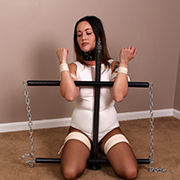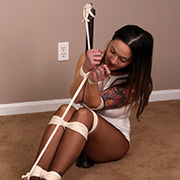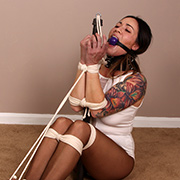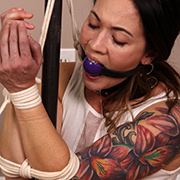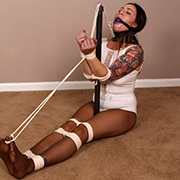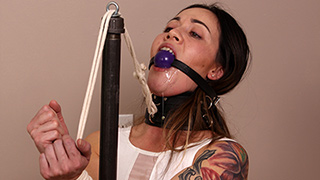 Bound for her first time ever Kaylee finds herself tied to an iron pole between her legs. Her wrists seemingly float in front of her as they are bound to her toes and collar leaving no comfortable position. Once a gag is strapped into her mouth it doesn't take long for the drool the flow. Nervous about what to expect she was in neck deep now, especially with the thick collar around her neck. She tries her best to paw at the ropes for some sort of release, but pulling in one direction only causes discomfort in another. I'm sure she'll get used to it.