Calisa vs. Her New Workout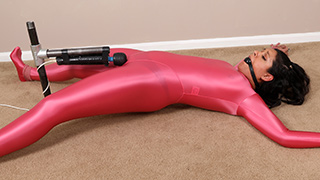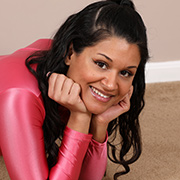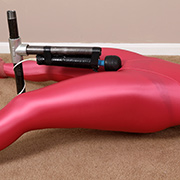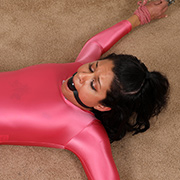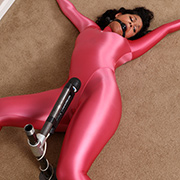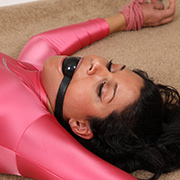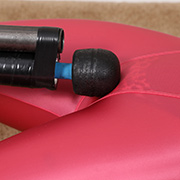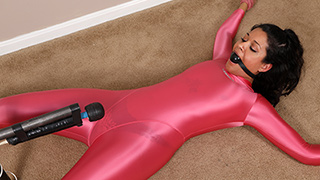 As this is the first time Calisa is visiting a good predicament seemed a good way to welcome her. Dressed in a shiny pink catsuit she is tied into a spreadeagle on the floor. Inches above her a magic wand is mounted with only one way to feel its pleasure. Tied in the position she's in makes it all the more difficult to reach but Calisa is determined. One way or another, she's getting that orgasm.

Samantha vs. Amelia's Initiation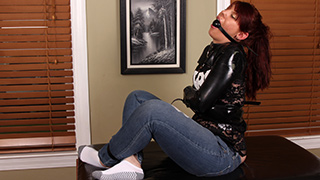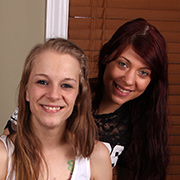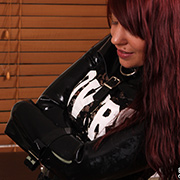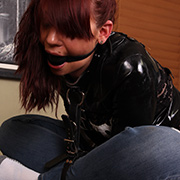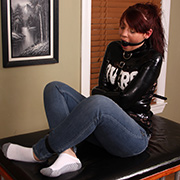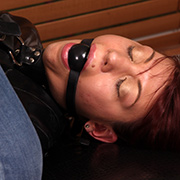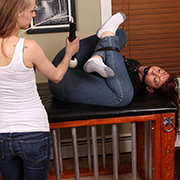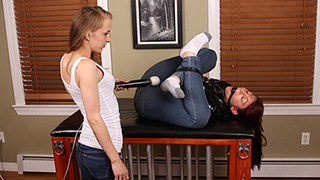 Curious but nervous about being in bondage for the first time, she asks her friend for help. Amelia is all too willing to help and has Samantha in a straitjacket before she can change her mind. The latex doesn't budge as Samantha tries to get free. In her distracted state Amelia straps a gag in her mouth before she can vocalize any protests. She's not with a heart however, and is soon teasing Samantha with a magicwand. Moans of struggle turn to pleasure as it seems Samantha might enjoy this whole bondage thing after all.

Cali vs. Her Isolation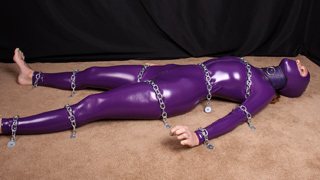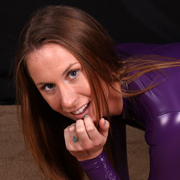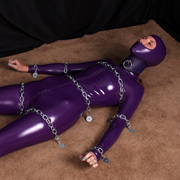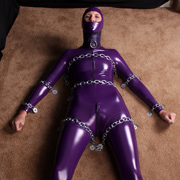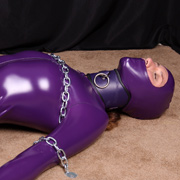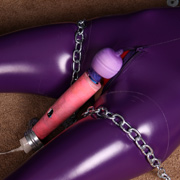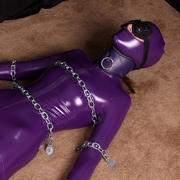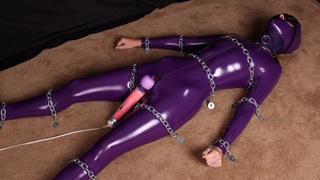 I must admit that I enjoy seeing the contrast of silver chains across her purple catsuit. Cali's legs, arms, chest, and wrists unable to muster hardly any movement. Her posture collar ensures that not even her head has any range of motion. Her bondage is completed with a tight hood and blindfold leaving her in darkness and speechless. Cali squirms in anticipation, knowing more is to come. I don't keep her waiting long before setting her up with her favorite toy. With no way to stop the vibrator Cali clenches her fists and enjoys the ride.

Cali vs. The Kneeling Bind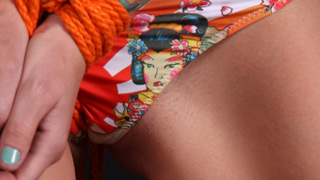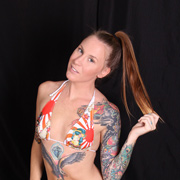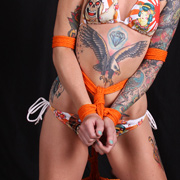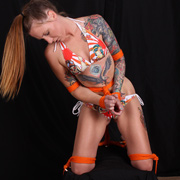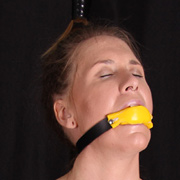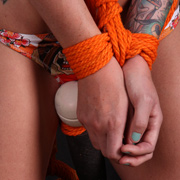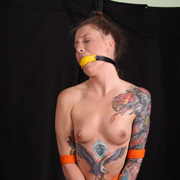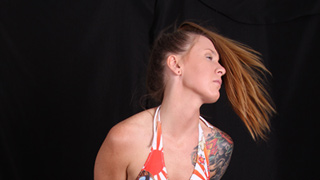 Bound on her knees Cali fidgeted trying to figure out what was next. With a suspension ring looming above things became obvious when I wrapped her hair around it and taped it tightly in place. As she squirms in her bonds she can't help but pull on the crotchrope connected to her wrists. It doesn't take long before her leg muscles start to beg from some relief forcing her to pull on her hair. Cali's trials have just begun as a magic wand is tied between her legs giving her a new level of distraction. With the power switch to the vibe well out of reach, she'll be squirming for a long time to come.

Cali vs. The Status Update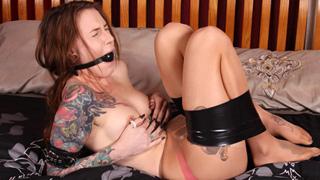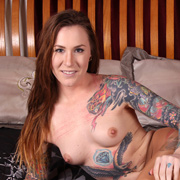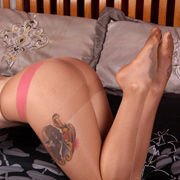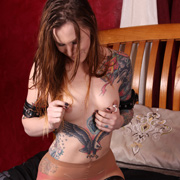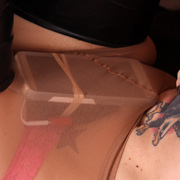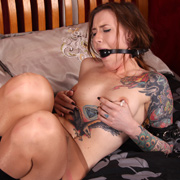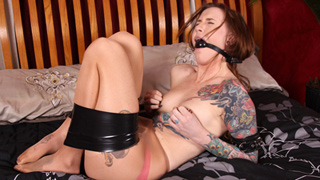 Browsing through the updates section Cali couldn't help but get intrigued electric play. I'm happy to help her give it a try as long as I can add a few surprises in the process. Using the wonderful piercings on her nipples her thumbs are tied to them forcing her to be careful in her movements. With the TENS unit set on high sensitivity I bind it to her phone. Before stuffing it into her pantyhose I post on her Facebook for everyone to call her phone to help her find it. As Cali struggles helplessly against the onslaught of shocks she can't help but wonder what her friends would think if they knew what they were doing to her. Maybe they did, they might call a few extra times!