Cali vs. The Bed Arch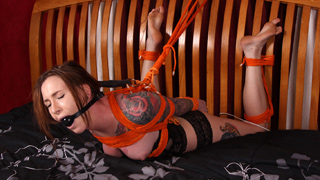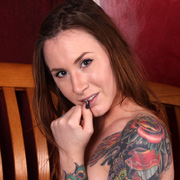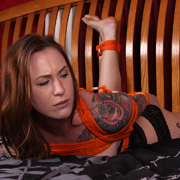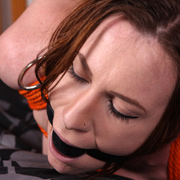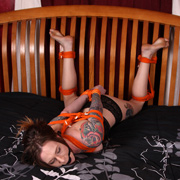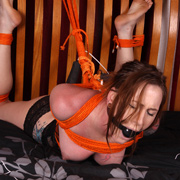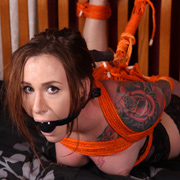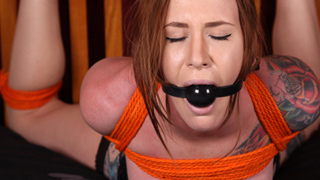 Cali starts with her legs tied to the headboard and wrists tied behind her. She struggles while testing her bonds; the inability to roll over already frustrating her. Unable to get away I loop a rope around her chest harness and up the the head board. While the magic wand distracts her, a swift pull and Cali is yanked up with her breasts off the bed. If Cali thought she was stuck before, this was a whole new level. Uncomfortable and unable to move her only reprise is the vibe in her hands.

Cali vs. One Long Week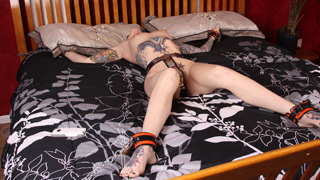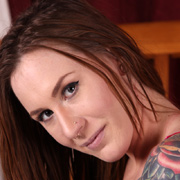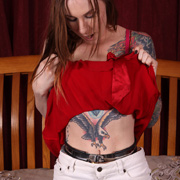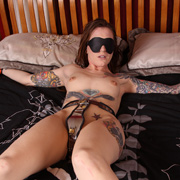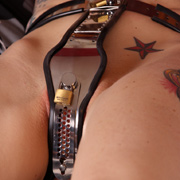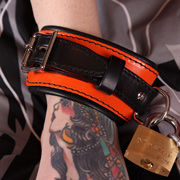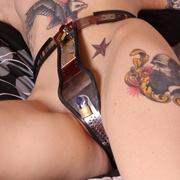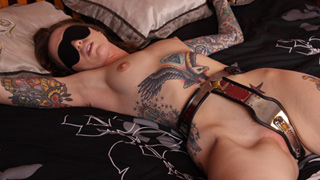 We'd originally agreed Cali would wear the belt for only a two day and by day three my phone was ringing off the hook. She pleaded for me to come over so I did; sans her chastity keys. I made excuses that I would be busy for the rest of the week and left her a simmering pot of frustration. After I week I agreed to only come over if she secured herself first. Only then would I decide if the belt comes off and if Cali would earn a much desired orgasm. Still, in the back of her head she knew that I could just as easily add another week to her sentence. See what happens in this mega 20 minute update!

Cali Logan vs. The Black Wrap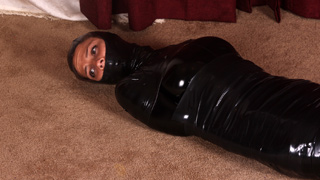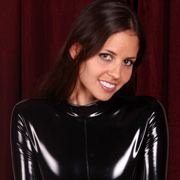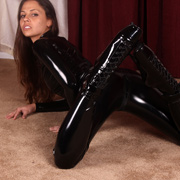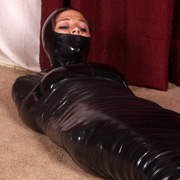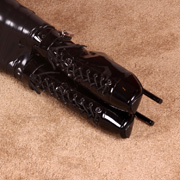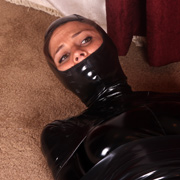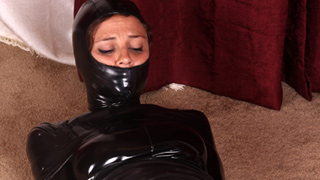 One loop at a time. Starting with her upper body I wrap overlapping layers of vinyl tape around her body. Inch by inch she feels the tape struggling to pull back into shape. Like a 100 foot snake coiling tightly around her body. Once the coils reach her hands he moans in protest. Cali's muffled grunts are muted by her panties taped tightly in her mouth and easily ignored. The process quickens as I move down her legs and reach her ankles. Through the small opening of the hood Cali's wearing she pleads for release but knows she's going to be stuck for a while. A few hours should calm her down a bit.

Cali vs. Her Unsteady Feet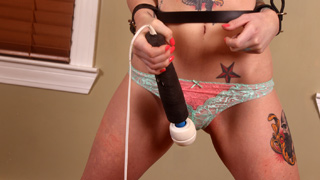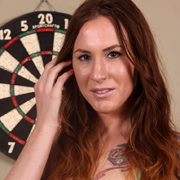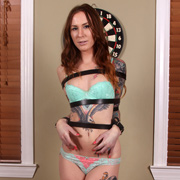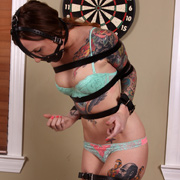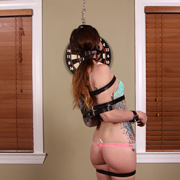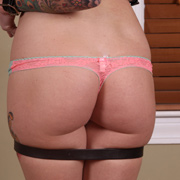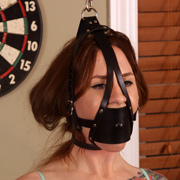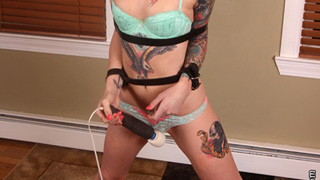 You never need an excuse to put a pretty girl in bondage, but I had to convince her of that. I start off slow with just a few belts on her legs. Then a few around her chest and waist while she starts to warm up to the idea. Next her wrists are secured to her waist belt leaving to her think escape is easy. Before she could change her mind I tightly strapped a trainer gag around her head. I could already see her fiddling with the buckles on her wrists trying to get free. One last belt around her elbows puts a stop to that and connect her head harness to a hanging chain. Maybe if she's good I'll let her have a reward.

Cali Logan vs. The Zip Suit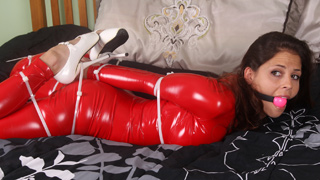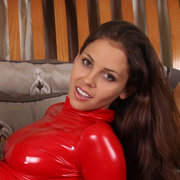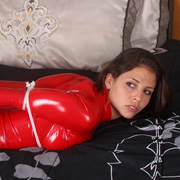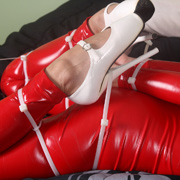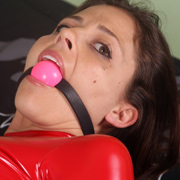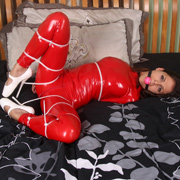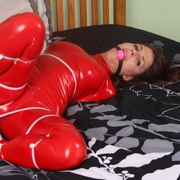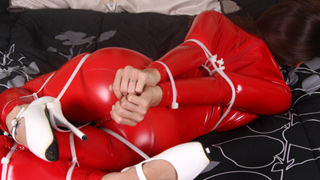 While rope unquestionably gets the limelight for preferred restraints it's a shame to overlook its cousin the zip tie. Take Cali for example; my plans to frogtie her and cinch her elbows together could easily be done with rope. Why hide her sexy, shiny body under coils of rope though? With only a few simple zip ties Cali is completely immobile within minutes. No pesky knots for probing fingers to until. They even make sure she can't kick off her heels! Something a bit too loose? Making things tighter is never a problem as she soon found out.