Joy vs. The Honey Pot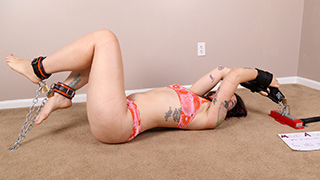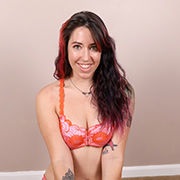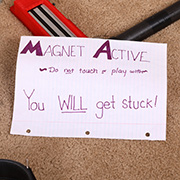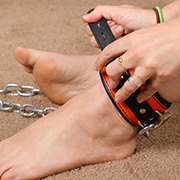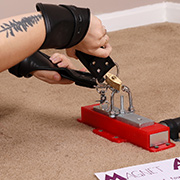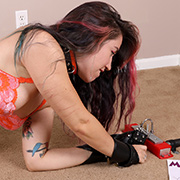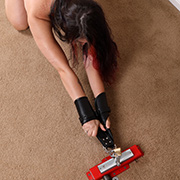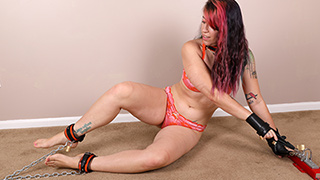 If I would have asked Joy to see if she could escape my new device I'd be met with skepticism. Instead, a sign is left near it stating she'll get stuck if she plays with it. Knowing she can't resist a challenge or being told she can't do something, it's the perfect honey pot. As expected Joy couldn't resist and found herself trapped by the magnetic lock in no time. What she doesn't know is the magnet is a 600lb maglock for doors and won't be breaking free anytime soon. A few hours should give her plenty of time to think about her mistakes.

Bella Luxx vs. Hanging Regrets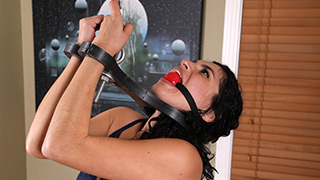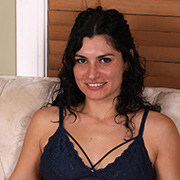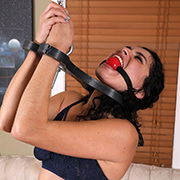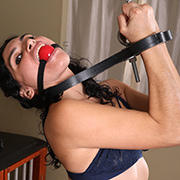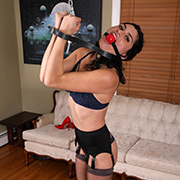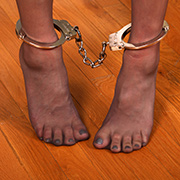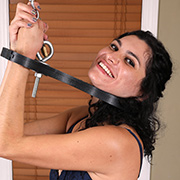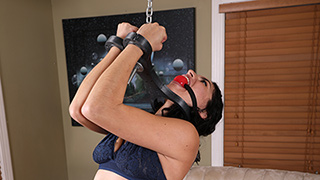 I'm not one who enjoys better on sports much but when the stakes give me a chance to put Bella into bondage, who can resist? Having lost Bella stops by to pay up in some very sexy lingerie no less. Not wanting to obscure any of her sexy body, I lock her in a fiddle and chain it to the ceiling. Bella instantly gives it her all and puts her bondage to the test. Just when she thinks there won't be anything more, her heels are pulled off leaving her holding herself up by her toes.

Sage vs. Home Automation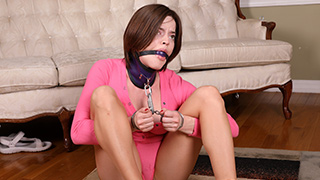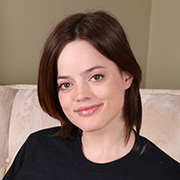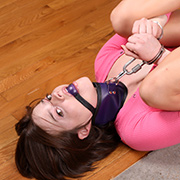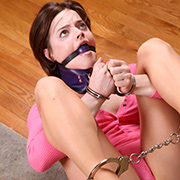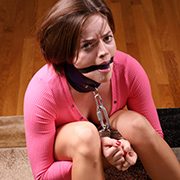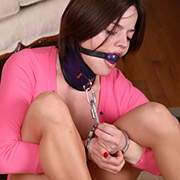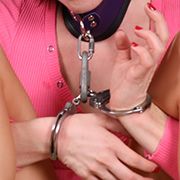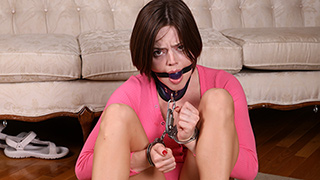 Sage swings by unannounced looking to get tied up for the afternoon. Having other plans I decline but she's insistent. Relenting, I offer to put her in a bind and leave the key nearby so she can let herself out. As she enjoys struggling in her cuffs she hears a beeping noise and the familiar sound of an automated vacuum. Sage is amused watching it move around her cleaning up the floor. It's not until it's too late when she notices it going straight for her key. Scooping it up it soon moves out of reach leaving her trying to catch it. Her foot manages to press the button to send it home which is under the couch and out of her reach.

Joy vs. Her Leather Lockdown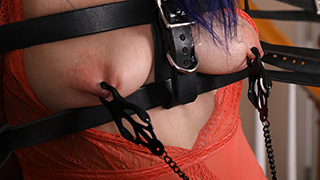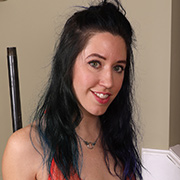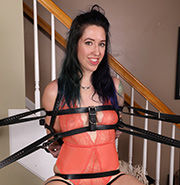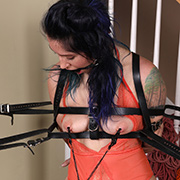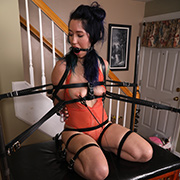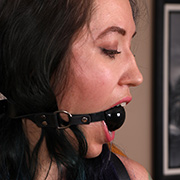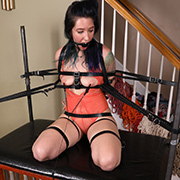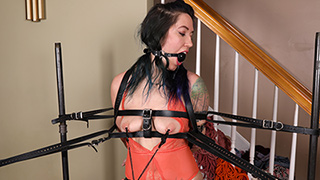 I love it when girls give it their all and try to escape. With Joy rigged tight with a dozen belts I could tell she was excited to give it her all. Of course, that would be too easy. Weighted nipple clamps are added to her nipples and will pull with every struggle. With Joy you can't make things too easy as she usually finds a way.

Lucy vs. The Next Level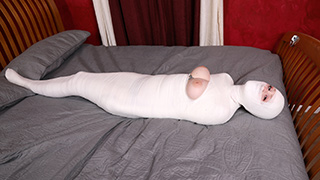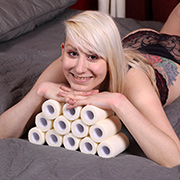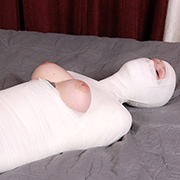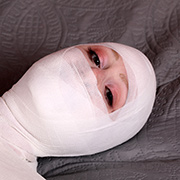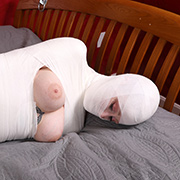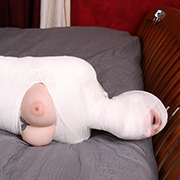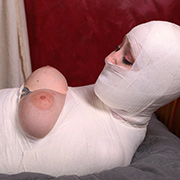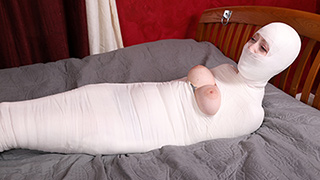 Mummification has always scared Lucy but eventually worked up the courage to be wrapped in plastic. After enjoying that experience she wanted to take it to the next level, vetwrap. So with a box of vetwrap ready to go, I got to work. It didn't take long for her to feel the restriction as it wrapped around her body. Completing the wrap around her head she's left to squirm on the bed. Both of us know there is no way she can free herself.