Viorica vs. The Creaking Bed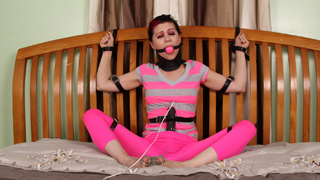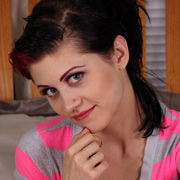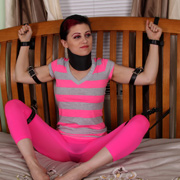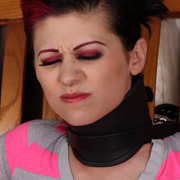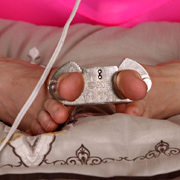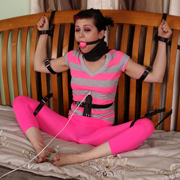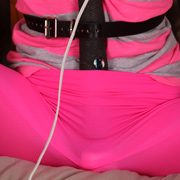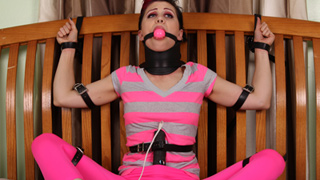 To say Viorica was stuck would be an understatement. With her tendency to try an escape I knew I couldn't leave anything to chance. While she thinks I'm just out to make her secure I have a plan in mind. I start by belting her wrists and arms to the headboard with more on her legs pulling them wide apart. A gag and posture collar are next with a strap across the collar to be sure she can't get leverage. I finish off her toes with a set of thumbcuffs and let her squirm for a bit. When I didn't think she was squirming enough there's one way to fix that. A vibe stuffed down the front of her yoga pants. One thing's for sure, Viorica's got the headboard creaking now!

Cali vs. The Ziptie Anchors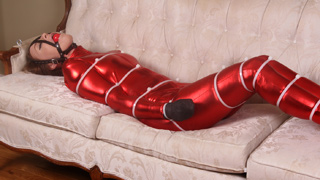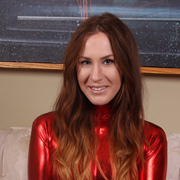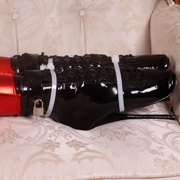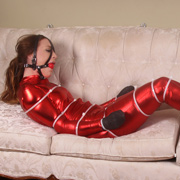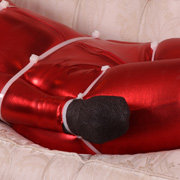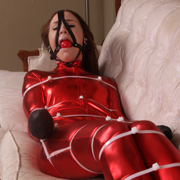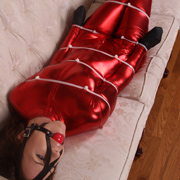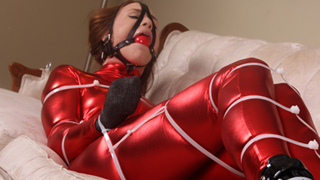 One ziptie is a challenge, a few a predicament, and nearly twenty is immobilizing. Mummified on the couch Cali doesn't give up though, struggling with the hope something will give. Her hopes are soon dashed after I add zipties securing her boots and gag to the couch anchors though. Click by click they tighten and pull her straight as a board and far more immobile than she could imagined. Helpless and unable to move, I push a magic wand between her legs to keep her occupied in her predicament. Through her feeble struggles it's hard to tell if it will bring her over the edge. Only time will tell and I have all day to let her try.

Lilly vs. The Over Stimulus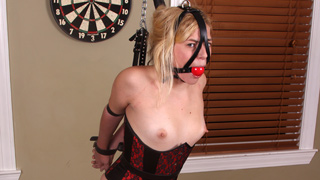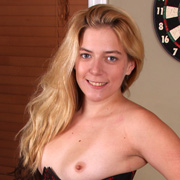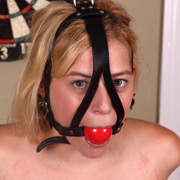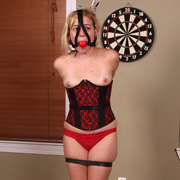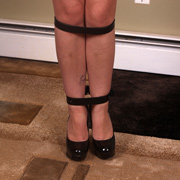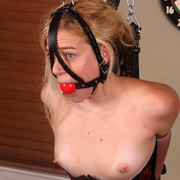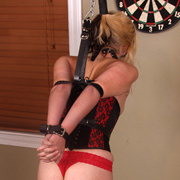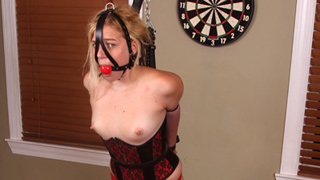 When a new girl tells me she has no limits it usually means her experience lies in fuzzy handcuffs. So when Lilly practically laughed at my first session with her I gave her the chance to pick the next scene. Lots of belts, a corset, and heavy trainer gag later and she was well on her way to some real bondage fun. Pulling her arms into a strappado I give her a few swats to get her warmed up. I decide to push her some more with some nipple clamps before giving her some more swats with a flogger. I can tell she's already in sensory overload so there's only one thing to do. Secure a Hitachi against her pussy and watch her squirm. It's a good thing she's tethered to that chain.

Cher vs. The Head Wrap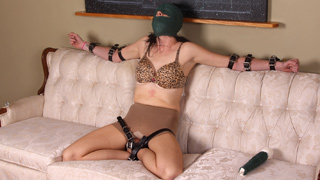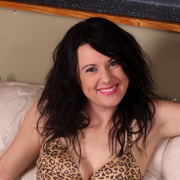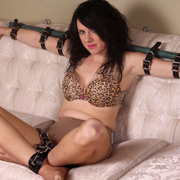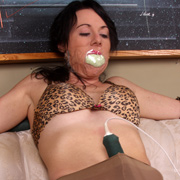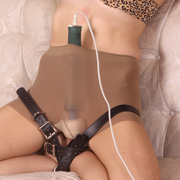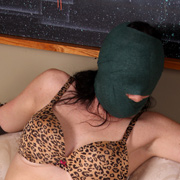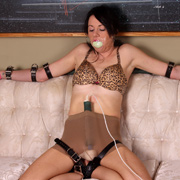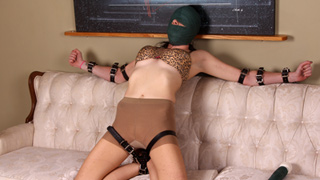 Having just met Cher for the first time I soon found out she was a total bondage newbie. Never even a pair of handcuffs in the bedroom. I should take it slow and ease her into things but where is the fun in that? Once I have her rigged with belts and spreader bar on the couch Cher is all giggles with excitement still. Her first test is having her mouth stuffed with panties and taped tightly into place. Seemingly taking it well I decide to go for broke. Wrapping her head next, layers of vetwrap circle her head leaving her blind and severely gagged. As a reward for good behavior, I stuff a magic wand into her pantyhose and leave her to experience another first... the forced orgasm.

Jamie vs. The Short Chain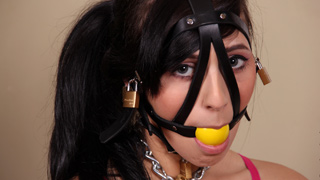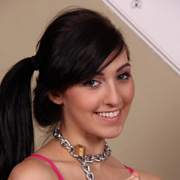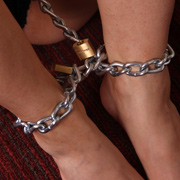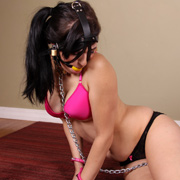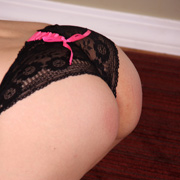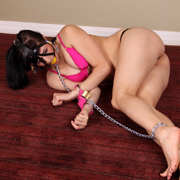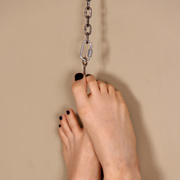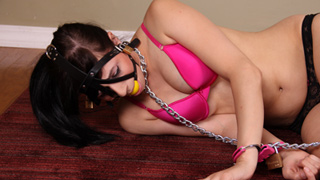 Hours before Jamie walks in on a burglar robbing her apartment. To make matters worse, he had just discovered her bondage collection. Before she can react he was strapping her heavy harness gag on her and securing her in handcuffs and chains. Helpless she waits for him to leave so she can make her escape. When he finally makes his leaves Jamie unsurprisingly discovers her bondage is too strict to break free of and she'll need to get help. With great effort she hops to the door only to find the chains are too short and can't reach the lock. Frustration and panic setting it she knows it could be days before someone comes looking for her. About to give up she spots a key to her handcuffs hanging on the wall... will she be able to reach them?