Sage vs. Her Double Blind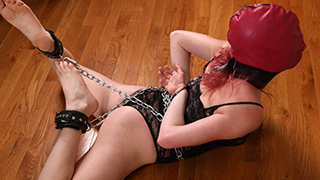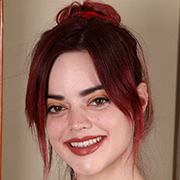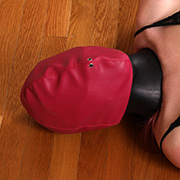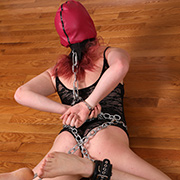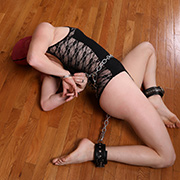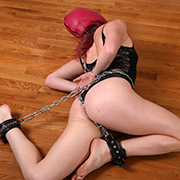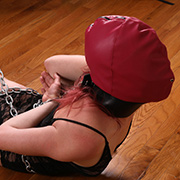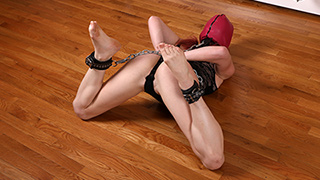 Sage was interested in some bondage games she could play at home. Ideas that would give her a good struggle and let her be completely helpless if only or a few minutes. Agreeing to help of course, it came with one condition. Just as if she was alone she would have no help from me to escape. She would be in for the duration. Using similar gear she had herself I added one element to ensure there would be no cheating; a leather hood. With the hood covering her blindfold there would be no way to slide it off. Sage would need to find the key the hard way.

Sage vs. Her Stubbornness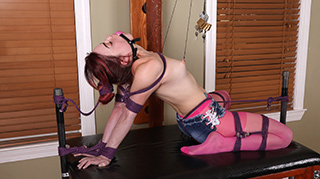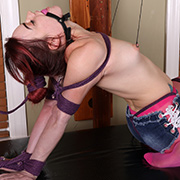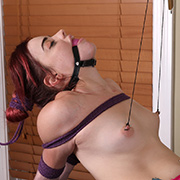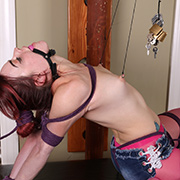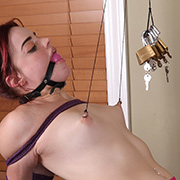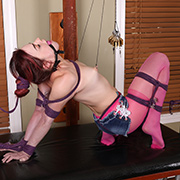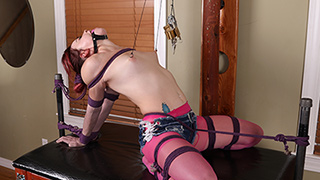 It was nearing the end of the day and I was planning to take it easy on Sage. When I mentioned this she didn't agree at all. Offended I would even suggest such a thing Sage insisted I dial it up. Happy to give her what she wants I felt a predicament should keep her satisfied. Her elbows are tied together with her wrists secured to a pole-mounted behind her. Her legs are frogtied and a crotch rope pulls her tightly forward leaving her in a somewhat uncomfortable position. This would be enough but Sage wanted more so string is added to her nipple piercings with weights added to the ends. As more and more weight is added she can't help but pull up to try and relieve some of the pressure. I remind her this is what she wanted with only a grunt through her gag in response.

Sage vs. The Vinyl Touch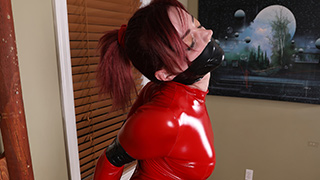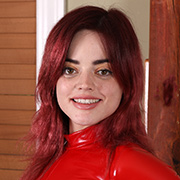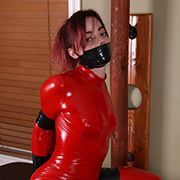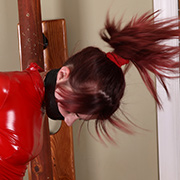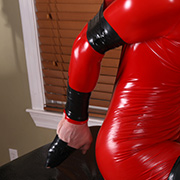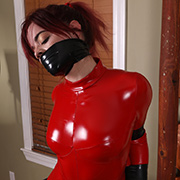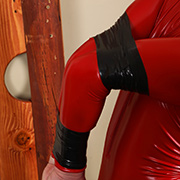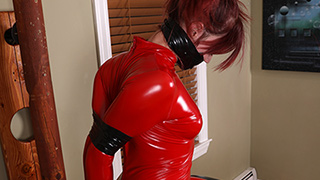 There is something extremely sexy with vinyl on vinyl bondage. When done right just a little bit of tape goes a long way to leave a girl completely helpless. With just a couple bands around her wrists and elbows she has no use of her arms. Another band around her mouth leaves her speechless. A couple more around her legs and she's trapped on the high platform. Last, a few wraps around her fingers just to be 100% certain she has no hope of escaping.

Lola vs. Her Mummy Request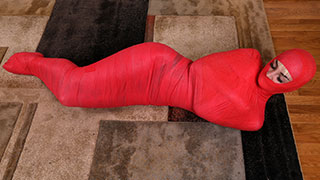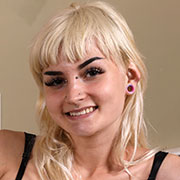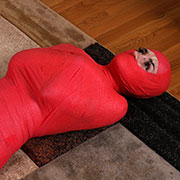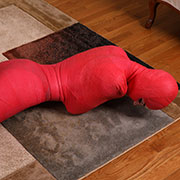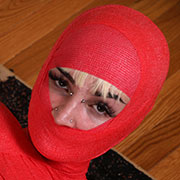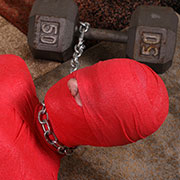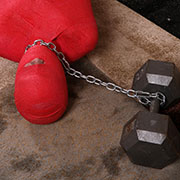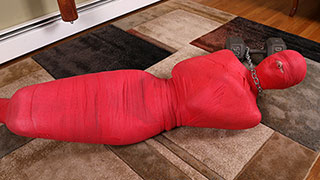 It's always fun when someone wants to try something new. On Lola's last visit she was interested but too nervous to try it. This time would be different and she was very excited to take on the challenge. Having chosen vet wrap for the material I went to work. Her arms were wrapped first which will add more security overall. We can't give the impression that one can escape. From her arms are crossed and her torso, waist, and legs are wrapped. Sage's neck and head are wrapped next leaving very little skin exposed now. Clearly enjoying herself she squirms on the floor enjoying how the vet wrap hugs her body tightly. Release, of course, is on my terms and have a special treat to ensure she enjoys herself for a long while.

Part One: Mummification Wrapping
Part Two: Struggle & Challenge

Sage Vs. Her Reluctance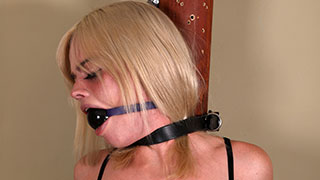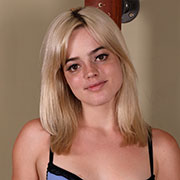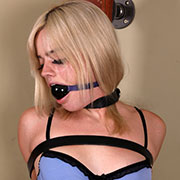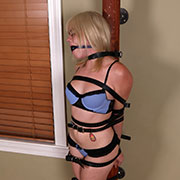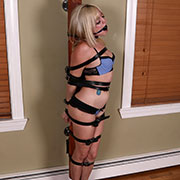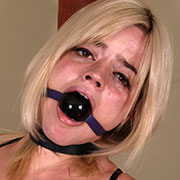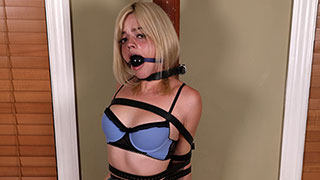 When I asked Sage if she wanted to try a little bondage I don't think this is what she had in mind. Truth be told, that was the plan but after complaining before we got started, plans changed. A gag was a must followed by a pile of leather belts. If the goal is to make Sage helpless then more belts will only make her more helpless, right? Nevertheless, this wasn't a plan she was happy with from the start.