Sage vs. Her Pleasure Tug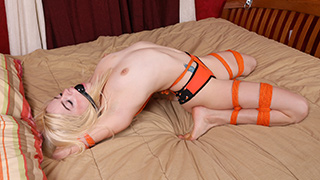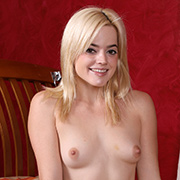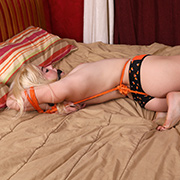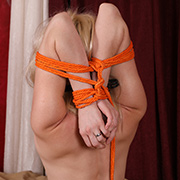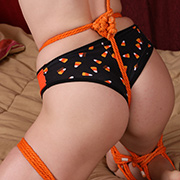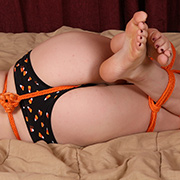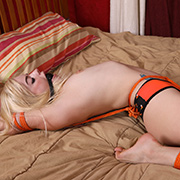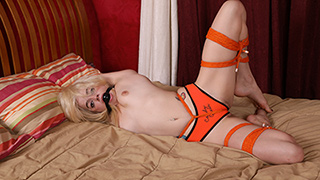 Dressed only in her candy corn panties one couldn't help but wonder if she deserved a trick or a treat. Maybe a bit of both to be sure. Frogtied and bound in orange rope she didn't put up much resistance to the gag being strapped tight in her mouth. Delicious as she looked something was missing. Ah yes, her treat. The rope from her arms is pulled down to her crotch rope and cinched tight forcing a slight groan. Leaving her to struggle in her ropes each twist and tug carries through to the rope between her legs. Only time will tell if Sage will enjoy her predicament as much as we will.

Sage vs. Her Acceptance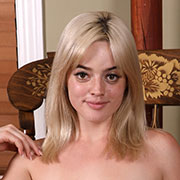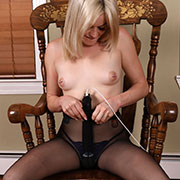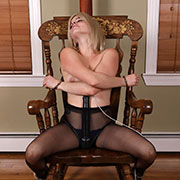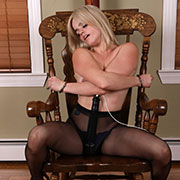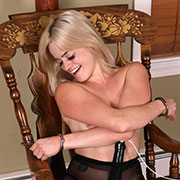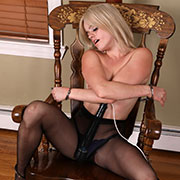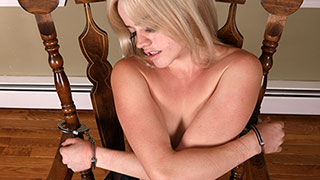 After a long day there is only one thing on Sage's mind. With heavy handcuffs and Hitachi ready in hand she makes short work of securing herself to her favorite rocking chair. Switching the wand on before locking her last cuff she was instantly in heaven. Squirming and pulling against her restraints her first orgasm builds quickly leaving her quivering in place. More follow before Sage decides it is time to free herself only to find he placed her key a little too far away. Another orgasm steals her attention from getting free as she's helpless to stop it. Resolved to get the key she almost gets it before bunching up in her pantyhose. The wand steals her attention again and she starts to accept that she might go insane if she has too many more.

Raven vs. An Awkward Position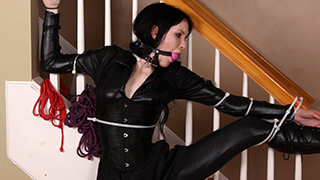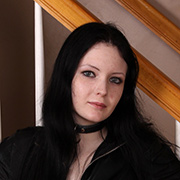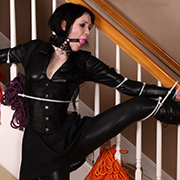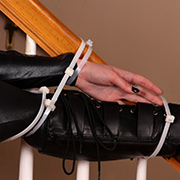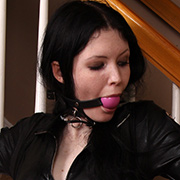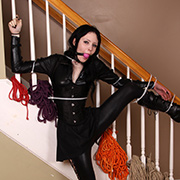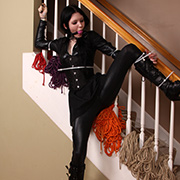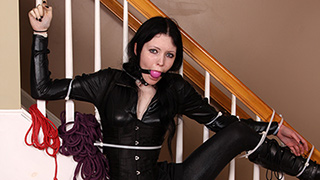 It seems like the moment Raven walked through my door I was inundated with questions. Queries like if she should really try to escape, and how long should she struggle before escaping? Fair questions if you have tended to escape from every bind you've been put into before. It was a trend that I was sure would be ended today, however. While my original plan was to use the plethora of rope nearby to secure her nice and tight to the banister, it didn't send the right message. If I was going to have Raven concede she was good and stuck, she had to know there was no chance. Zipties tend to send that message: a lesson Raven will have plenty of time to absorb as she struggles for a good long while.

TripSix vs. A Little Motivation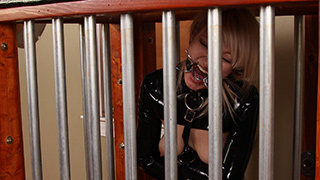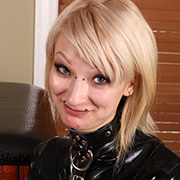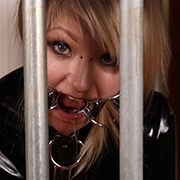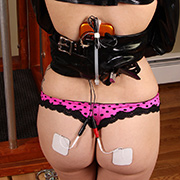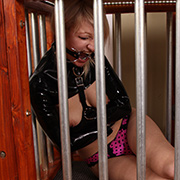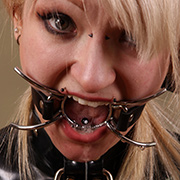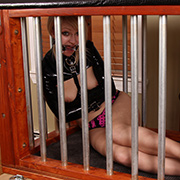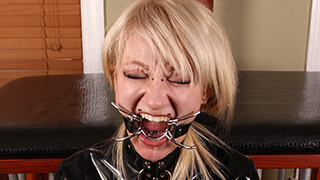 It's hard to punish someone who enjoys it far too much. Still, it's fun to try. Failing to clean up her toys from the previous day, TripSix was due for more than a reprimand. Outfitting her in a latex straitjacket and spider gag, she was set to spend some quality time in the cage. To keep her entertained, her cellphone is attached to a TENS unit on her back. Setting the volume to max she was soon going to regret having so many notifications set up. As calls, text messages, and tweets keep her hopping in the cage she doesn't realize this is just a warmup. A few clicks and the real fun begins. Her afternoon is just getting started.

Gianna vs. Her Desire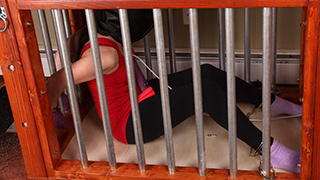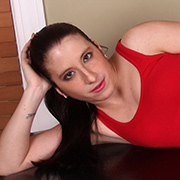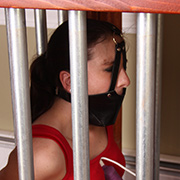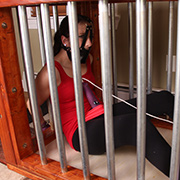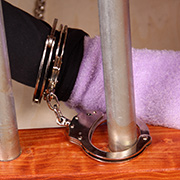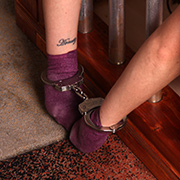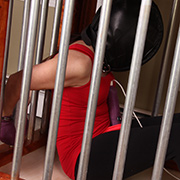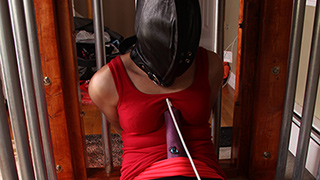 After a long day a lot of girls just want to relax and put their feet up and relax with a massage. Not Gianna; inescapable bondage and sensory deprivation is what she desired. Her hands are first wrapped into vetwrap balls, ballgag strapped tight, and leather hood over her head. Making her way into the cage her hands are cuffed behind her along with her ankles securing her inside before the door is locked. Before leaving her to enjoy her evening, a magic wand is stuffed down her yoga pants and left on high. I expect her to be extremely relaxed in a couple hours.