Sage vs. Her Slow Grind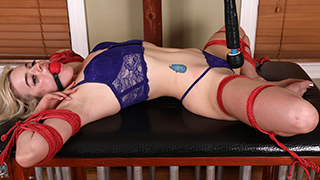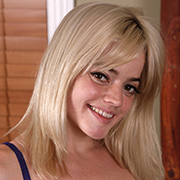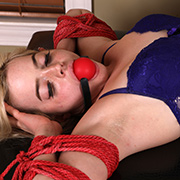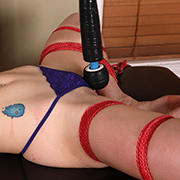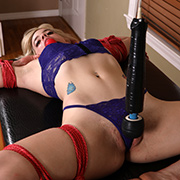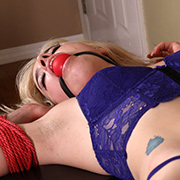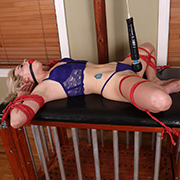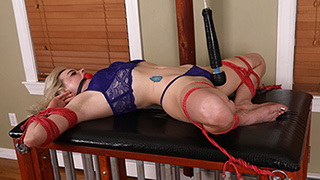 The vibration of the magicwand can bring a woman to ecstasy with ease. Unlike its brethren which rely on batteries, the wand uses wall power to ensure it goes as long as you need. Writhing in her ropes Sage bucks and thrusts for the wand between her legs with aching need. Unfortunately for Sage vibration alone won't give her what she wants. Pressure is the missing factor in her predicament. Without it all the wand will do is drive her into a frenzy with no relief. The good news is without batteries she'll have all night to try.

Joy vs. Sage's Sabotage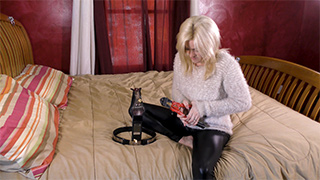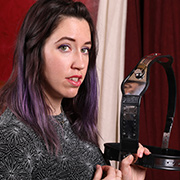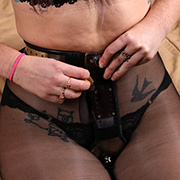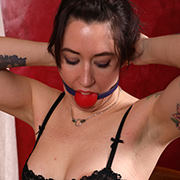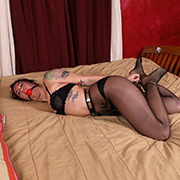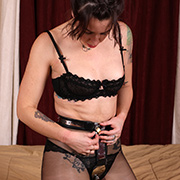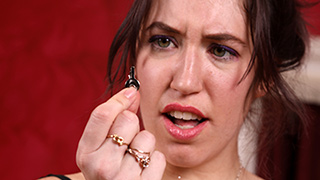 Having a roommate that's also into bondage is usually a good thing. Borrowing toys without asking, not so much. Sage has just the solution to make sure Joy asks permission in the future. After cutting Joy's chastity belt key in half all she had to do is wait. Joy's routine, especially after a hard day, was to dabble in some self-bondage to get herself worked up. Her chastity belt always added to the fantasy that she would be denied days or weeks without any orgasms. The truth was it never stayed on for more than an hour before ripping it off for quality time with her vibrator. This time, however, Sage has made sure her fantasy will become reality.

Sage vs. Her Cheating Ways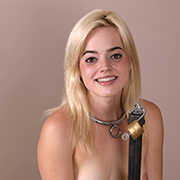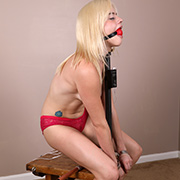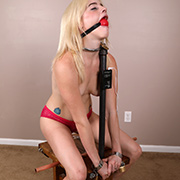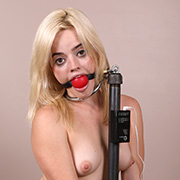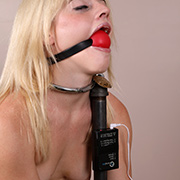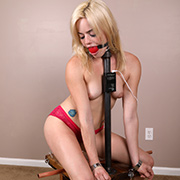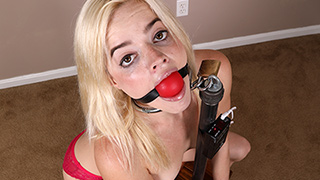 While chatting about what scenes to try the topic of predicament bondage came up. Specifically, that Sage had never tried it before. After explaining the basics to her she was excited to try it. The set up itself wasn't complicated, just a copper bar to keep her on her toes when the power is turned on. It was enough to make her wonder if she had made a rash decision. During her struggles, Sage does manage to disconnect a wire and fake being shocked so I don't notice there is a problem. I had planned on taking it easy on her but it's obvious she's going to need an extended stay in her predicament.

Rosie vs. Sage's Bait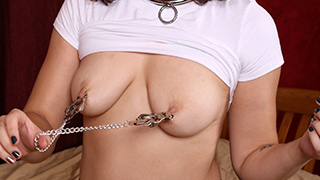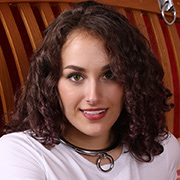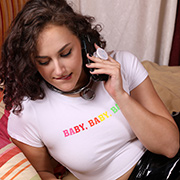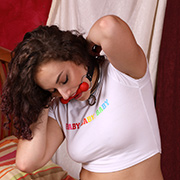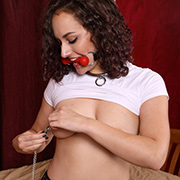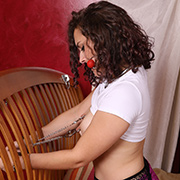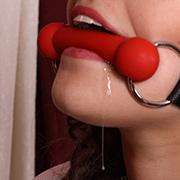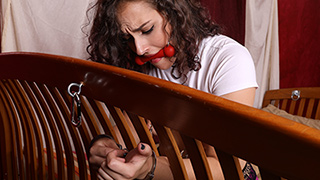 Sage was getting a little tired of her roommate using her bondage toys without permission. Why couldn't Rosie just buy her own? Since she wouldn't listen, Sage hatched a plan to teach her a lesson. Pretending to be stuck at work she knew Rosie would take the opportunity to tie herself up. What Rosie didn't know is the handcuff key in the bag was broken but not noticeable unless looking for it. Sage wasn't particularly surprised to find Rosie half naked on her bed unable to get free. Watching her struggle helplessly Sage just smiles down at her helpless roommate. Time to teach her a lesson.

Sage vs. Canvas & Nylon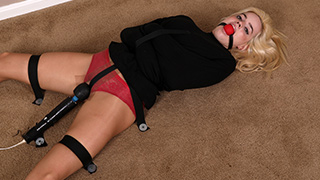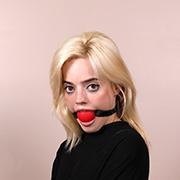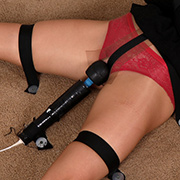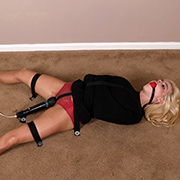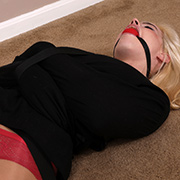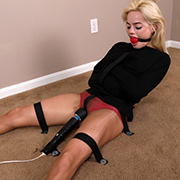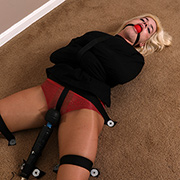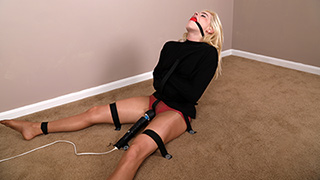 Often I'm asked how I come up with some of my rigs. What it really comes down to is identifying the problem and breaking it down. For Sage I had two. To see her struggle but keep her restricted enough for endless forced orgasm fun. A straitjacket solves the struggling problem nicely and comfortable enough to leave it in for a while. Tying a wand to her one an option but easy to dislodge. Bolting her to the floor on the other hand always works. With a plan formed and executed all that's left is to leave Sage to enjoy herself and for us to watch the show.