Nova vs. Hot & Cold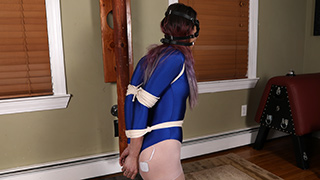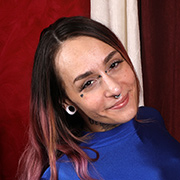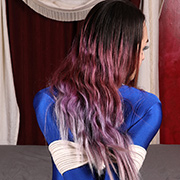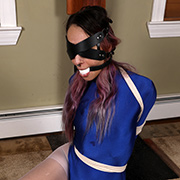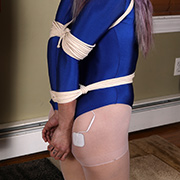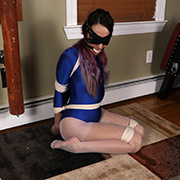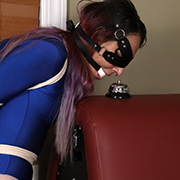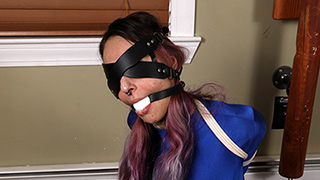 Nova was in a playful mood so it seemed a shame to not take advantage. After securing her elbows and wrists behind her the TENS box is next. Having never experienced one before, she was in for a surprise. With the final touches of a gag and blindfold, Nova was ready for the game of hot and cold. Somewhere was a bell she would need to ring. As she got closer, the shocks would increase in intensity as well. With a shock to start, she begins exploring room to room to find the bell. Even without the use of her eyes, the increasing intensity of the shocks guides her to the prize. As each one grows she starts to wonder what they will be when she's next to it and if can she take it. Only one way to find out.

Madison vs. Her Procrastination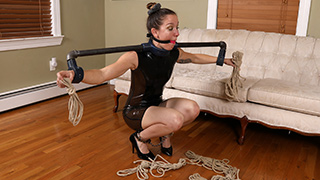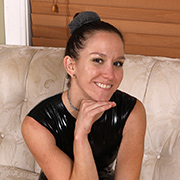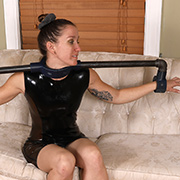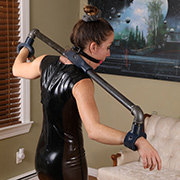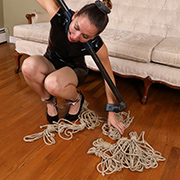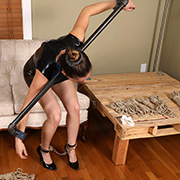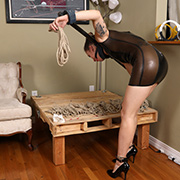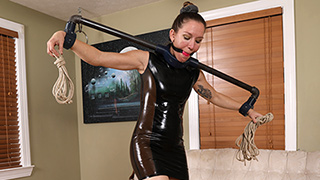 After a full day of play the day before Madison had agreed to help clean up afterwards. Instead, she decided a nap was more important leaving me to clean up everything. Today's agenda will focus on breaking some of those bad habits. Once Madison was secured in stocks I surprised her with a TENS box. Tucked under her latex dress it will help encourage her to make the right decisions. Such as picking up toys left on the floor or wiping up pools of drool. After increasing the power a few times Madison, as if by magic, cleans with ease despite her bondage. Only three more rooms to go.

Bella Luxx vs. Her Phone Addiction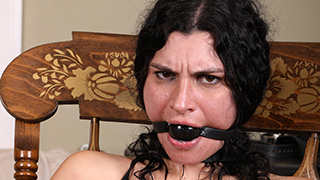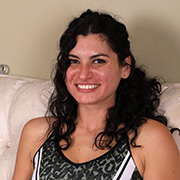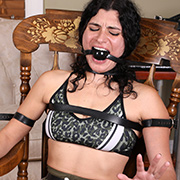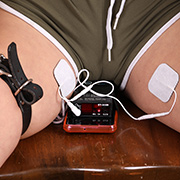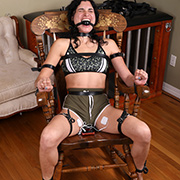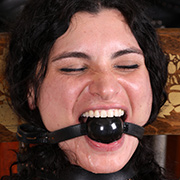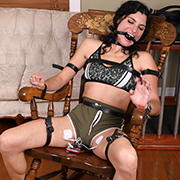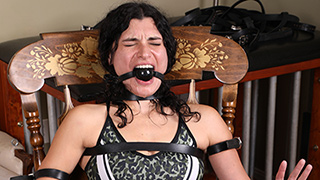 Typing away on her phone Bella continues to ignore me while I try to describe the next scene. After several attempts I assume she knows what she's in for and start strapping her down to a chair. All the while her phone keeps chiming with notifications. Getting antsy, Bella desperately wants to get free to check it but a ball gag cuts off her whining. Since she's so focused on her phone, I pair it with a sound sensitive TENS box to shock her for every notification. If 5 minutes goes by without a shock I'll let her free, but I suspect it will be a long night.

Gomita vs. The Quiet Game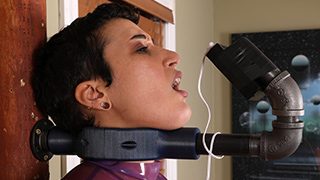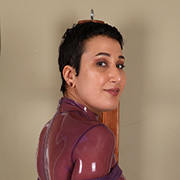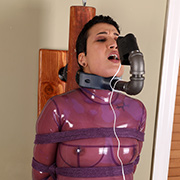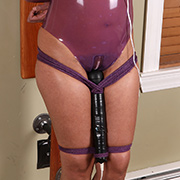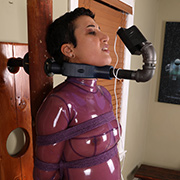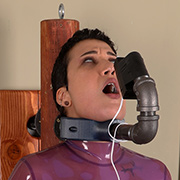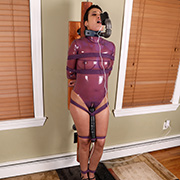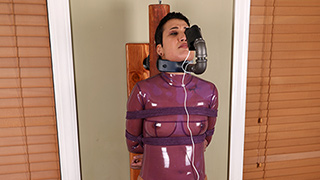 It was a day of firsts for Gomita. Having never experienced electric play or a magic wand before, she's tossed in the deep end. She's tied with rope and held standing by a mounted collar. In front of her face is a sound sensitive TENS unit. Between her legs is a magic wand secured tightly in place. Each by itself is easy enough to deal with, but soon finds that once the wand is on it's very difficult to keep quiet. The powerful sensations make her body squirm with pleasure as her lips quiver desperate to keep quiet. Even her breath must be controlled to avoid the bite of an electric shock.

Stasha vs. Her Trust Fall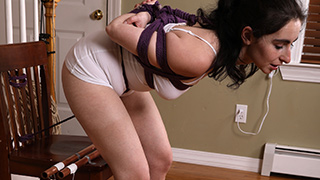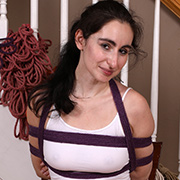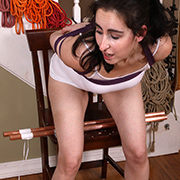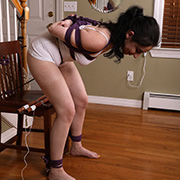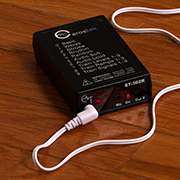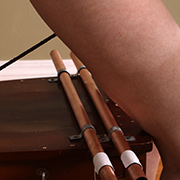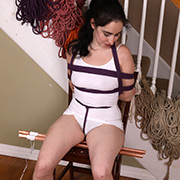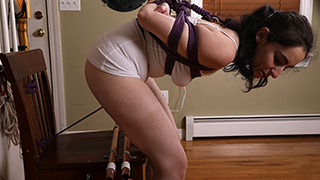 It is always a special time when someone is willing to step outside their comfort zone. Stasha's face says it all as she sits on copper bars. Having never experienced any electrical play, she is nearly shaking with anticipation. Her predicament is set up so she's unable to fully stand which will fatigue her legs. Stasha won't know when it's safe to sit down without testing. Her true challenge comes when she's told to sit down and trust the power is off. The conflict of emotions she struggles with is fascinating and quite entertaining.