Lucy vs. The Long Burn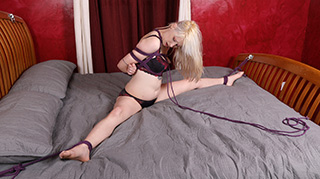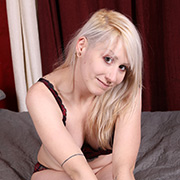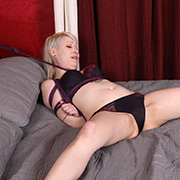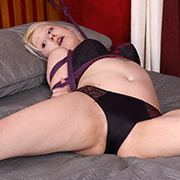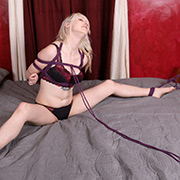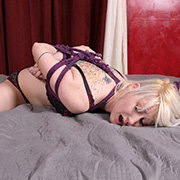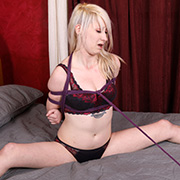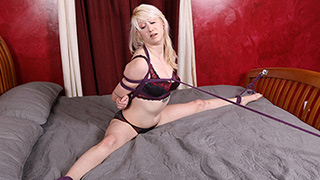 While chatting with Lucy she mentioned that she'd fallen out of her stretching routine and was missing some of her flexibility. As with most things, a bit of bondage can usually help most problems. So after securing her arms in a box tie Lucy's legs are pulled apart and tied off to the corners of the bed. Left in an upright split she could already feel the burn in her muscles. After a while, she started to loosen up so it was time to kick it up a notch. Tying a rope from her chest harness to another corner pulls her just far enough forward to need her abs to keep her up. The alternative for her is to fall forward and really set her legs on fire. An unfortunate predicament for sure.

Lola vs. Increased Leverage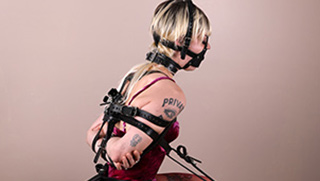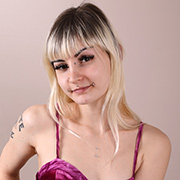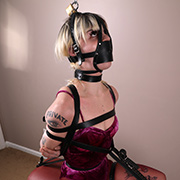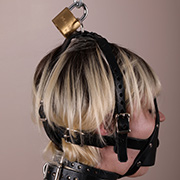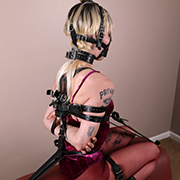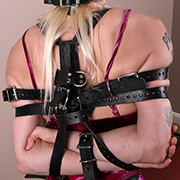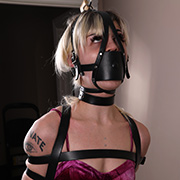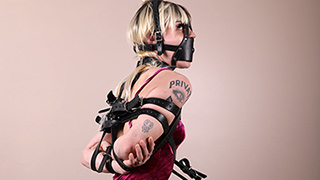 It's a tricky thing to make bondage tight but sustainable. Tight bondage is exactly what Lola was craving when she walked through the door so naturally, I had to oblige. Positioning her on a padded horse her arms and legs are wrapped in belts leaving her secure but not tight enough. Her muzzle gag is connected above and the real fun can begin. It's obvious she's enjoying the restriction but there's more. Using a few more belts they pull her upper body forward while the rear prevents her from sliding forward. In a moment, inches of movement are cut to nothing.

Autumn vs. Her Personal Time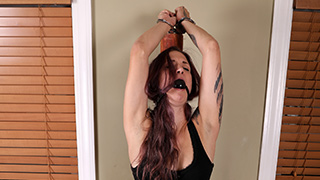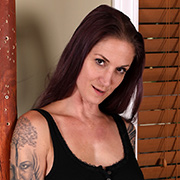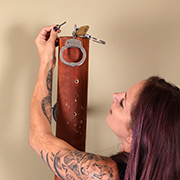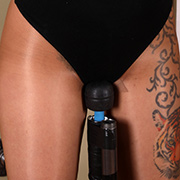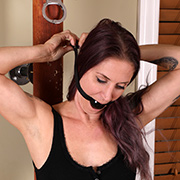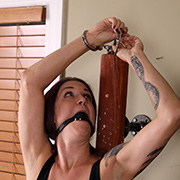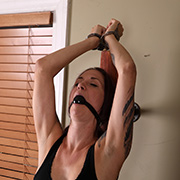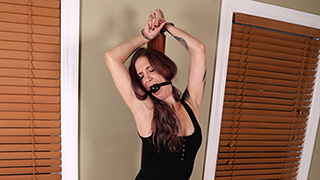 Even when not on camera Autumn can't get enough bondage. With self-bondage though, she can get exactly what she wants. With a magic wand mounted below her, she starts by cuffing her legs together. A ballgag follows right after and finishes her bind by handcuffing her wrists above her. While the scene isn't very restrictive it is effective. It's also a bind she's repeated dozens of times. That complacency gets her in trouble this time as Autumn isn't careful with the key and drops it to the floor. With the wand connected to wall power, she's got hours of buzzing entertainment to look forward to.

Rachel vs. Her Aching Knees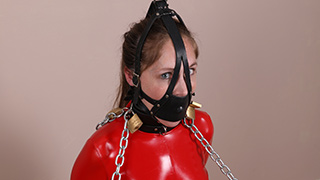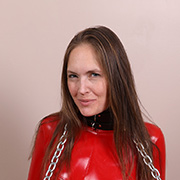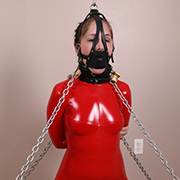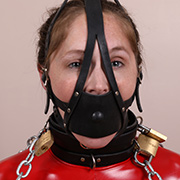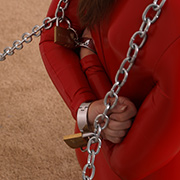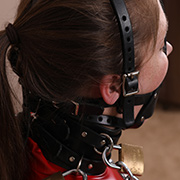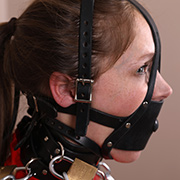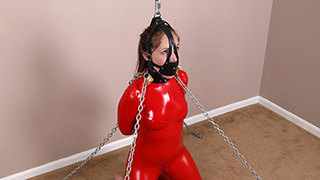 There are many ways to describe Rachel's predicament but sucks encompasses it quite well. Chained from her neck to the floor and chained to the ceiling by her muzzle harness and already she's in trouble. Further securing her legs to the floor and arms behind her back she has the look of a slave at attention. What appears as first as attempts to find a comfortable position are her attempts to get free. With every chain pulling her in a different direction nothing is comfortable and everything aches.

Rachel vs. Her Unrelenting Prayer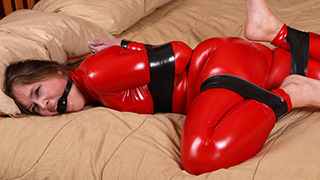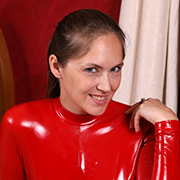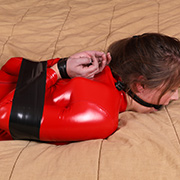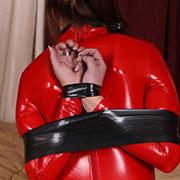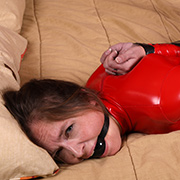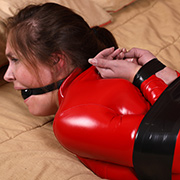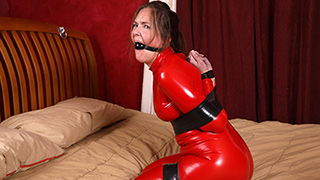 Her challenge was simple and by her estimation, easy. I believe I remember Rachel commenting that a few pieces of tape weren't enough to hold her. A woman of experience I was inclined to believe her for a moment; a very short moment. What she didn't expect was the reverse prayer. While elbows touching is sexy, vinyl tape has the wonderful property of pulling tighter. A feature that works against her in the prayer. Without her hands, there would be no relief from her frogtied legs either. Her gagged expression said it all in the first few minutes. Escape wasn't going to come and her overconfidence ensured no sympathy would be coming her way soon.