TripSix vs. The Trip Tiedown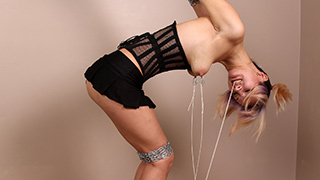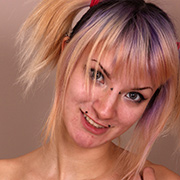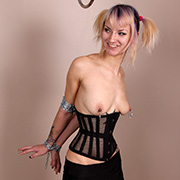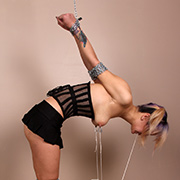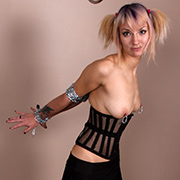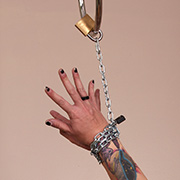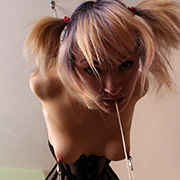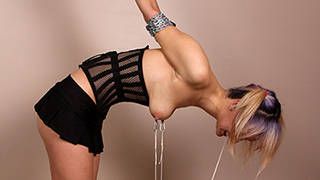 When TripSix's arms were locked into a strappado I could understand her sigh of relief. Standing in very high heels, chains locked around her legs, elbows, and wrists. It was easy to assume the strappado was the last of her bondage. Her delusions of a cakewalk were dashed as strands of string were tied to her nipple and tongue rings. With the excess looped around a kettle weight I gave all three strings a good tug. Involuntarily, she crouched to take the pressure off while simultaneously sealing her fate. In an instant TripSix finds her strappado far more strict, her knees bent, and unable to stand without trying to life a 15lb weight with her nipples. It's not long before her legs quiver from strain. Beads of sweat start to surface and to think, it's only been two minutes.

London vs. The Deep End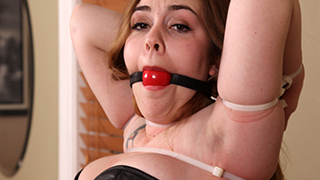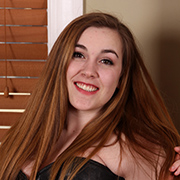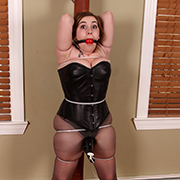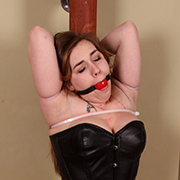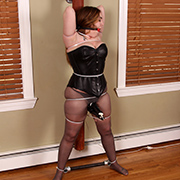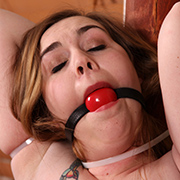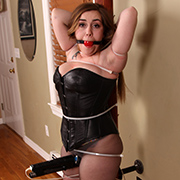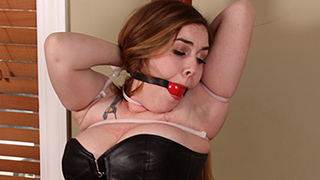 To the uninitiated, the idea of forced orgasm seems impossible. The idea of not wanting more orgasms is even more foreign. So when London says she's up for anything I push her right into the deep end. Zipties are pulled tight from head to toe making her part of the pole she's tied to. She's well aware of the wand between her legs positioned so she can just barely escape it's vibrations if she really tries. After testing her bonds for a bit I give London a taste by switching the wand on. Her reaction is immediately followed quickly by her first orgasm. By her second she was up on her toes trying to escape. Her muscles can't last long so my hand thumbs the switch, only this time setting it to high.

Sky vs. The Tamed Kitty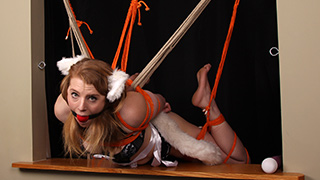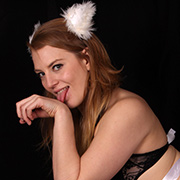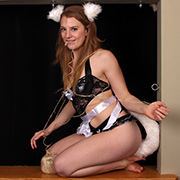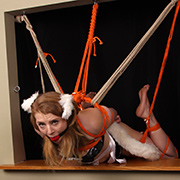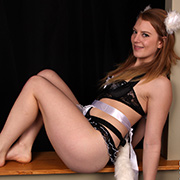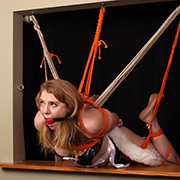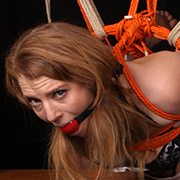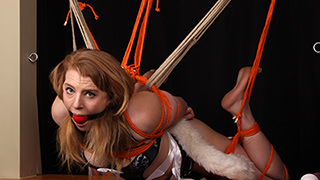 Sky may look cute as a kitty but she's got a mean streak. Suspended with rope from a window frame the risk of scratches is no longer a problem. A ballgag takes care of those teeth and any protests to let her down. I could leave her there for a while but she'll only be more ferocious than ever. It's best to deal with these problems head on and a magicwand will do the trick perfectly. Sky tries to resist at first but swinging from rope doesn't exactly put her in a position to argue. It doesn't take long before she's bucking and straining against the ropes. A couple orgasms later and you can see, this kitty is tamed. At least for now.

Krystal vs. The Cage Bait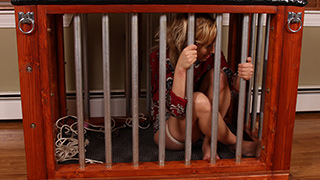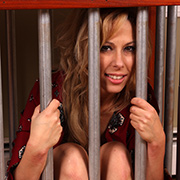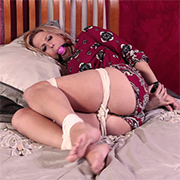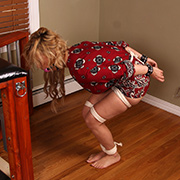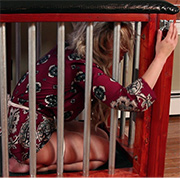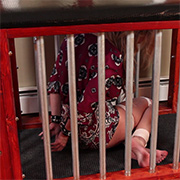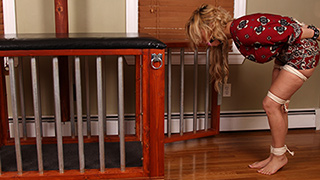 It's a given rule that anybody who sleeps in is subject to random adventures. So when Krystal wakes up with her legs tied, hands handcuffed behind her, and gagged she wasn't surprised. Making her way off the bed she looks for the key she assumes is hidden nearby. After striking out she heads downstairs and spots it almost immediately. Dangling in the middle of the cage it taunts her. After climbing inside she realizes she still can't reach it and has to use more desperate measures. Little does she know she's falling for the bait and will soon have bigger problems to deal with.

SB Challenge: Clara's Key Trek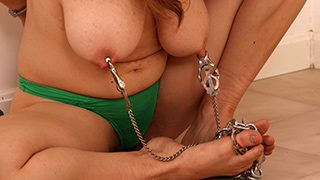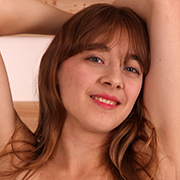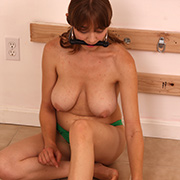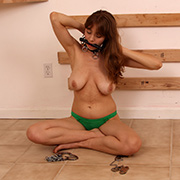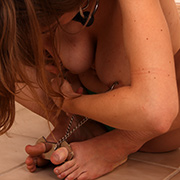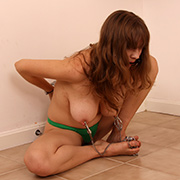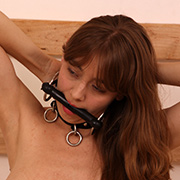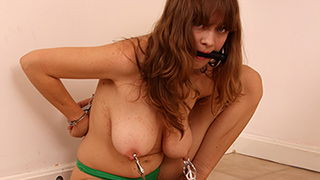 Standing free of all bonds the challenge seemed easy enough for Clara. All she had to do was tie herself up, get the key on one side of the room and use it to release her handcuff key. That's how it appeared on paper, however, in practice Things were much different. As soon as the cuffs locked behind her back Clara tries to sit up for leverage when her nipple clamps pull tight. Scooting on the floor is possible but is a very slow and arduous task. Each inch Clara knows she's moving further away from the real key and that much further she has to backtrack. A dozen accidental tugs on her clamps later and she's back at the handcuff key. Her arms bound high on her back, the key low on the ground. Will she figure it out?