Sage vs. Her Balancing Act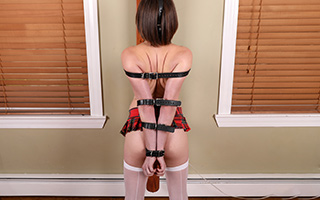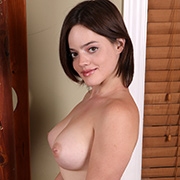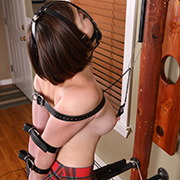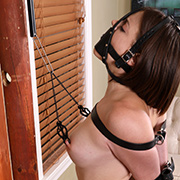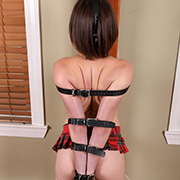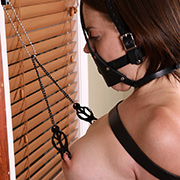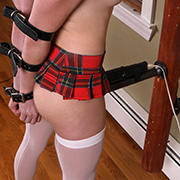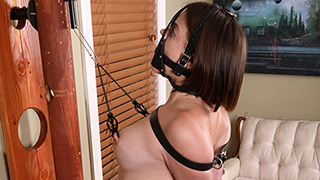 Sage was hoping for some quality with her favorite wand. Nothing comes free so she's going to need to work for it. With her arms pulled tight behind her and vibrator buzzing below her she's already in her happy place. Her bliss is short lived as soon as her nipple clamps started to pull upwards. Sage has to go on her toes to keep the pressure off and lifting herself off the vibe as well. The cycle continues keeping her frustratingly on the edge of orgasm. She's eventually given one minute to cum before the clamps pull her to her toes for good.

Emily vs. Her Reevaluation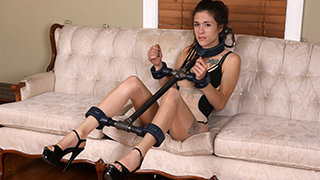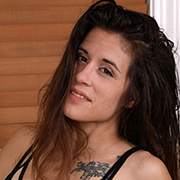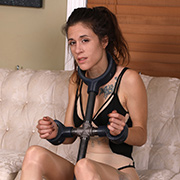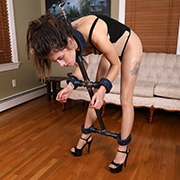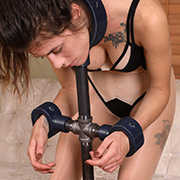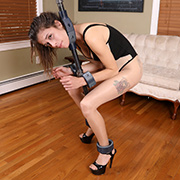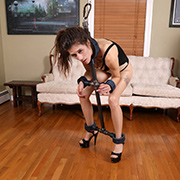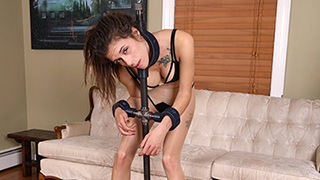 As Emily struggles in her hunched position she isn't shy about vocalizing how uncomfortable it is. According to her, it rates a zero on the comfort scale. The funny thing with bondage is there's almost always a way to make it less comfortable. It's a lesson Emily is about to learn as she's stood up and chained to the ceiling. Far from the comfort of the couch she's trapped, unable to fully stand or squat. It doesn't take long for her legs to start shaking. Maybe now she'll reevaluate just how terrible her position was before.

Hazel vs. Her Leg Strain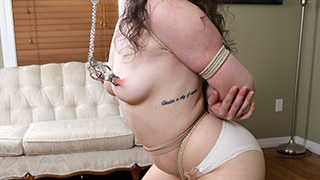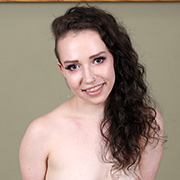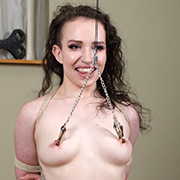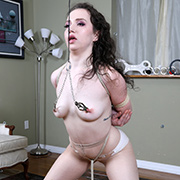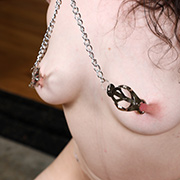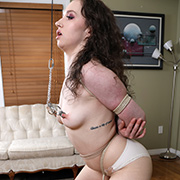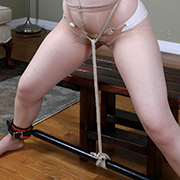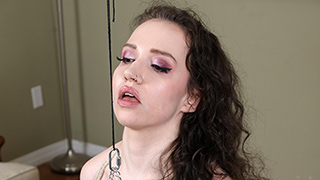 The most challenging part of any predicament is balancing on the razor edge of intense but sustainable. When it's pulled off and you mix in someone like Hazel who thrives on the extreme, it's magical. The fun begins with a pair of clover clamps on her nipples. Connected with a string, the slack is removed and Hazel tries to stand to relieve the pain. Her crotch rope stops her from standing fully leaving her in a stress position. As the first minutes pass you can see her legs start to shake. Relief comes at a price as she sits down and all slack from her clamps are removed. As her legs recover the cycle continues in this extended length video.

Rachel vs. Her Curiosity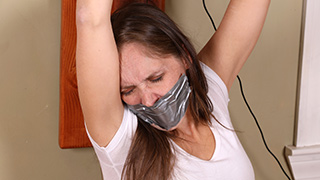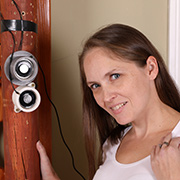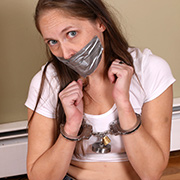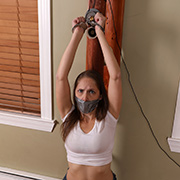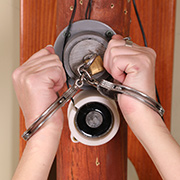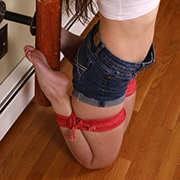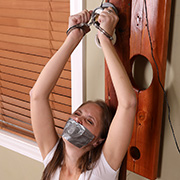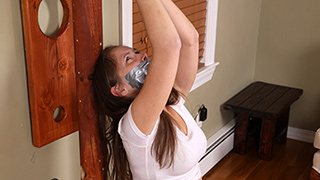 After showing Rachel some new magnet restraint prototypes she was eager to put them to the test. So eager that she was willing to tie herself up. Rachel starts with a frogtie on her legs before using duct tape to gag herself. For her first test, she'll connect her handcuffs to a generation one design. Knowing it has flaws, I know she'll likely get free. Generation two won't be so easy. Her curiosity might get the best of her, but it will be fun to watch her try.

Bella vs. Sarah's Bright Idea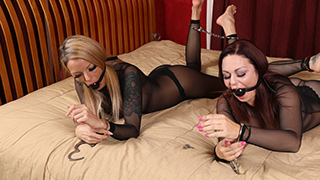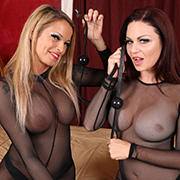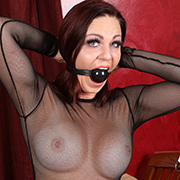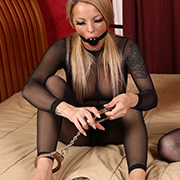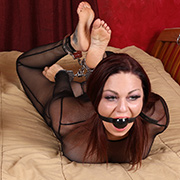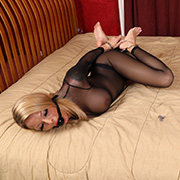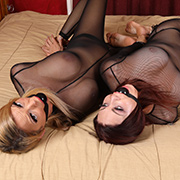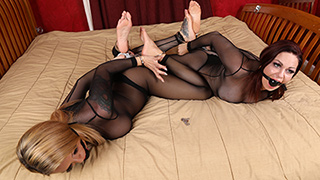 Sarah was scrolling through one of her favorite bondage forums and came across a challenge. Knowing her best friend Bella would be up for it she set everything up for a hogtie escape. The rules are simple, they both hogtie themselves with shackles and try to escape. The catch is there is only one key. The loser may have to wait a while for their release. On the count of three Sarah and Bella go for the key. In Sarah's haste to ensure Bella is her slave for the afternoon the key falls off the bed. As the cuffs start to dig into their wrists the idea of waiting hours for rescue doesn't seem possible. Someone is going to have to go after the key.