Bella vs. Her Honored Terms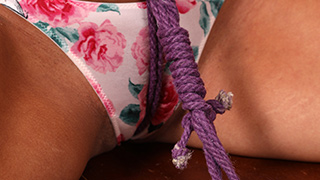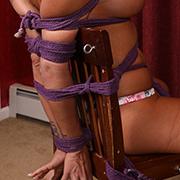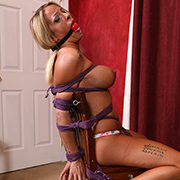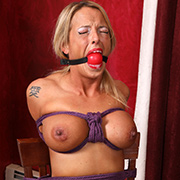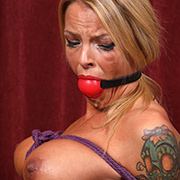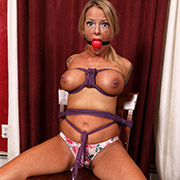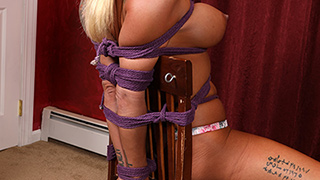 After a few drinks, Bella started to question my ability to tie someone up. I allowed her slanderous comments to continue along with a few more drinks. When asked if she's be willing to make it into a bet, as I'd hoped, she was more than happy to. A few hours later she's tied tightly to a chair with every knot well out of reach. Unfortunately for Bella we never agreed on how much time she would get to escape. Maybe when the gag comes out in an hour we can discuss those details.

Joy vs. Her Compelling Workout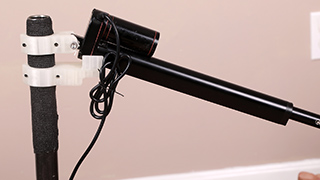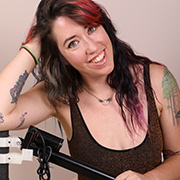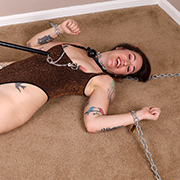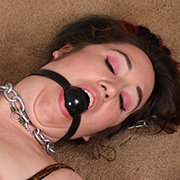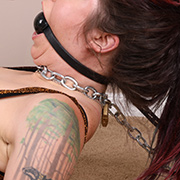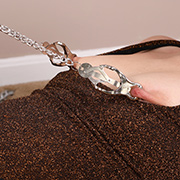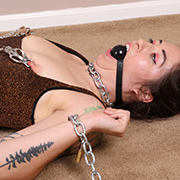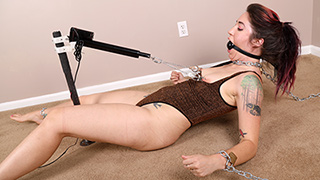 Joy can't help the smile on her face when I tell her I have a new predicament for her. Once she is chained down to the floor she gets to see what is in store for her. As her nipple clamps are connected to the actuator she starts to put it all together. The final bow is her neck chain bolted to the floor. When activated her clamps are pulled up while her neck chain holds her down. Only her muscles can keep her in the middle. How long can Joy hold out?

Lola vs. A Little Snag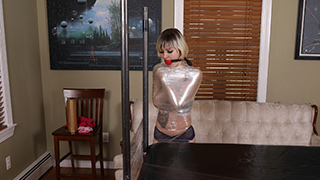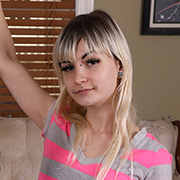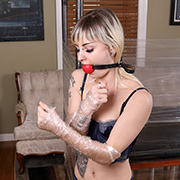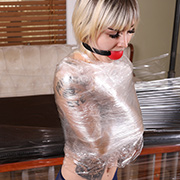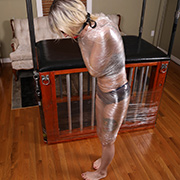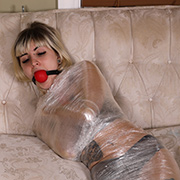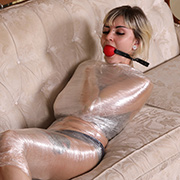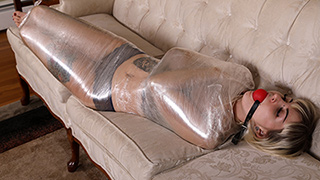 Lola loves to be mummified and was especially excited to try the challenge. As instructed she gags herself first before starting to wrap herself. Pulling the wrap tight as she spins around she can feel how tight it is after a few revolutions. As Lola circles the cage the wrap works its way down her body to her legs. The challenge is to get down to her ankles, struggle a bit, and remove the wrap by reversing direction. All was going perfectly until the wrap unexpectedly snagged, throwing her off balance. Without her arms Lola falls back onto the couch, ripping the wrap on the way down. Getting free is going to be far more difficult than she expected.

Amy vs. The Forced Experiment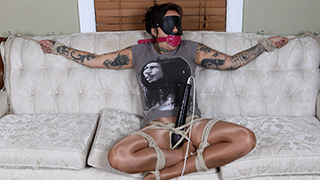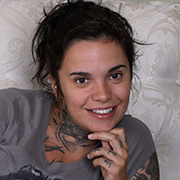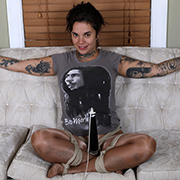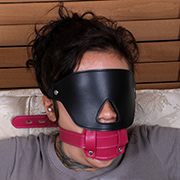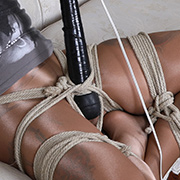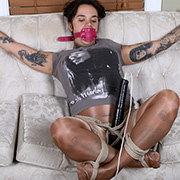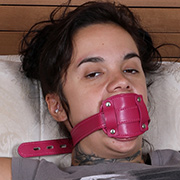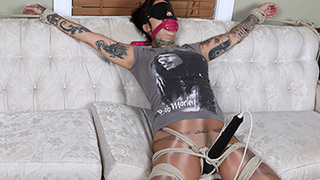 Amy decides to try to give the whole forced orgasm experiment a whirl this week. Well aware of the effect the wand has on her she's still confident she can remain in control. Rigged to the couch with rope and a penis gag the experiment begins. As per usual with these experiments, the wand starts off low and is looking good for Amy. As so often happens, when the wand is kicked into high the game changes.

Madison vs. Her Trial Run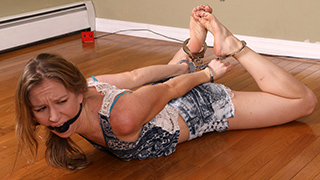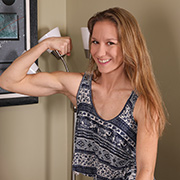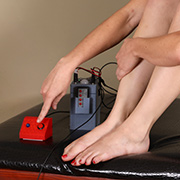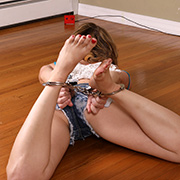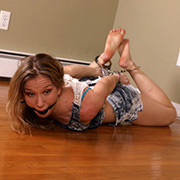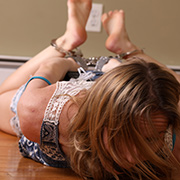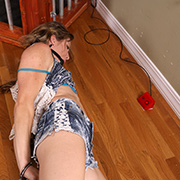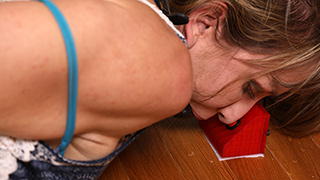 After weeks of design and prototyping, the gen 2 BondageBot is ready for a trial run. Madison was mostly happy to give it a try. Rigged up with a TENS, she hogties herself with handcuffs and is ready to start. The game is simple, the bot controls two boxes on either side of the room. She has 60 seconds to press each button on the boxes or get shocked. Despite her limited movement Madison soon finds ways to move fast on the floor. The computer is relentless and doesn't care if she started to tire and isn't sky to evoke the TENS.