Amanda vs. The Selfie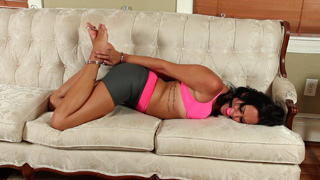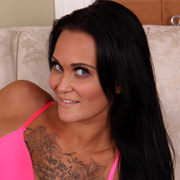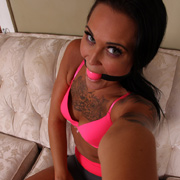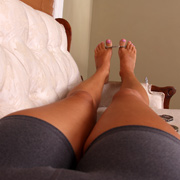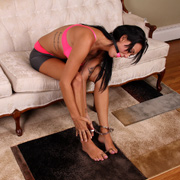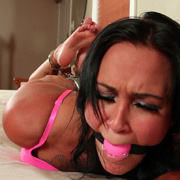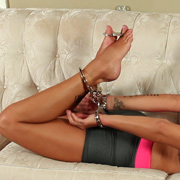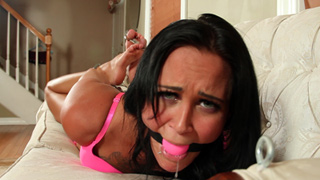 With her boyfriend out of town for a few days Amanda thought she'd give him a reason to come home early. With some toys laid out and mobile in hand she took as many selfies as she could of herself tying herself up. Ballgag, toecuffs, and leg cuffs. For her grand finale, Amanda set the phone up to record video before looping her handcuffs around the leg cuffs. Her practiced hands left her in a strict hogtie to which there is no escape without the key. After putting on a show for the camera she goes to unlock herself only the fumble the key as it drops into the crevices of the couch. Amanda might have to wait for him to get home after all to get free!

Amanda vs. The Chair Strappado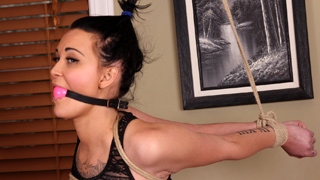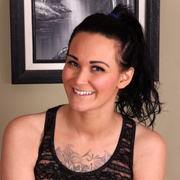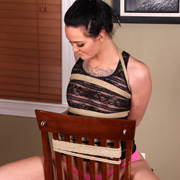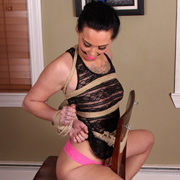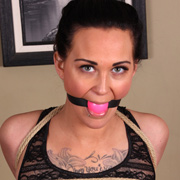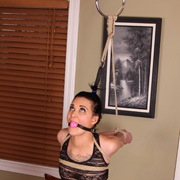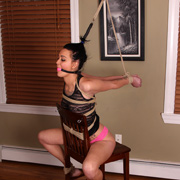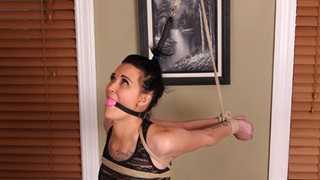 Amanda's legs are forced wide apart by the back of the chair. Her waist and ankles tightly secured to the wooden frame. Gagged and drooling onto the floor, she knew there had to be more. Her position was too easy; too comfortable. There was also the unused metal ring bound to her hair that had yet to be used. Amanda's suspicions didn't last long before her wrists were hiked high and secured through the very ring she was so curious about. Now her world was a balance. Pressure on her arms or pressure on her hair. A choice she'd be struggling with for a while.

Amanda vs. The Gold Dilemma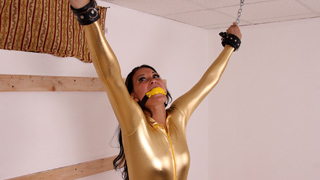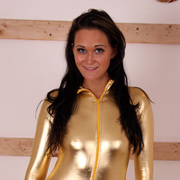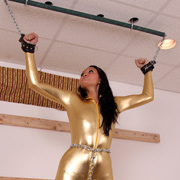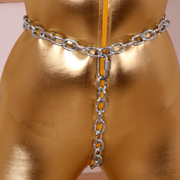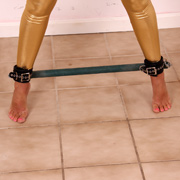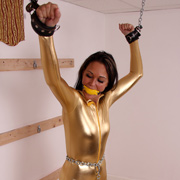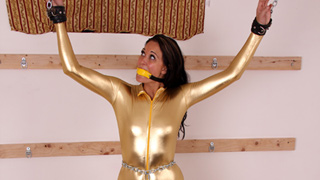 Amanda stands alone in the basement with only the silence and four leather cuffs holding her limbs far apart. The spreader bar holding her wrists up is just high enough to keep her on her toes. Caught in a balance between pressure on her wrists or ache in her legs. Her grunting and moaning don't help her situation but Amanda can't help it. Her only saving grace is the catsuit and struggling is keeping her warm in the cold basement. At least under her captor returns and pulls the front zipper all the way down.

Amanda vs. The Hogcuff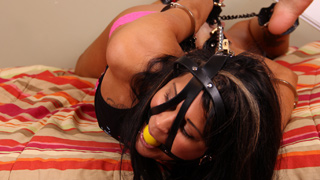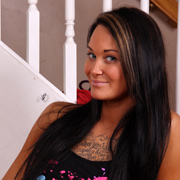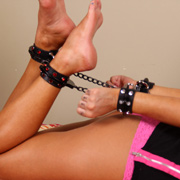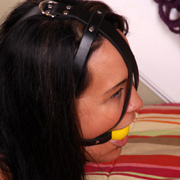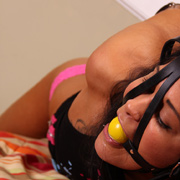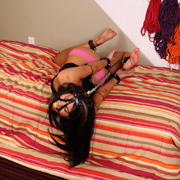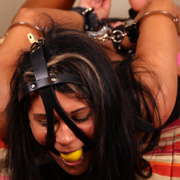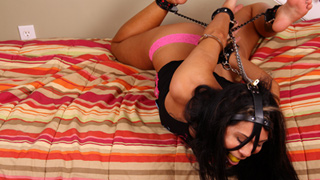 All I wanted was a little peace and quiet but somebody was bored. After a bit it was clear that Amanda wouldn't leave me alone so I decided to do something about it. I looked at the piles of rope but that was too much effort. So I opted for some handcuffs around her ankles, wrists, and elbows left her hogtied and helpless in under 30 seconds. A tight trainer gag around her head kept her nice and quiet as well. As I hung the keys just out of her reach I left her struggling to reach them. I'm guessing she's not feeling bored anymore; I know I'm not!

Amanda vs. The Door Frame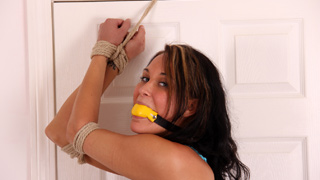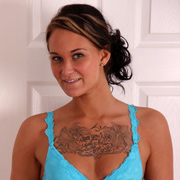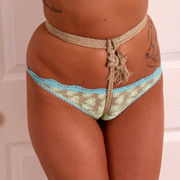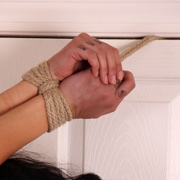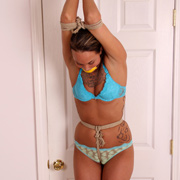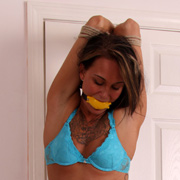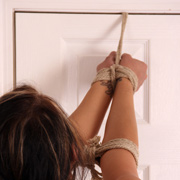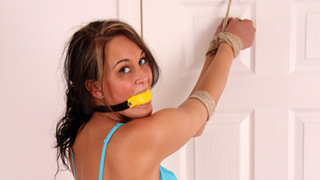 I knew Amanda was waiting for me so I figured I'd have her get a head start. Little did I know she was already snooping through my idea notebook and knew what I had in store. Always wanting to please she goes beyond just tying her legs as I requested and ties her crotchrope and wrists as well. So I was a bit surprised when I arrived home to see her stuck to the door frame unable to reach the knob. After adding a rope or two to her bondage I decided that since she got herself into this predicament Amanda can get herself out. Besides, it would be a shame to remove all those ropes she worked so hard to tie nice and tight!