Amanda vs. The Chain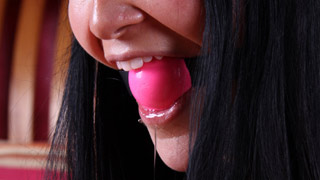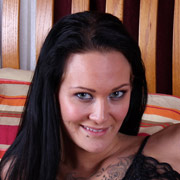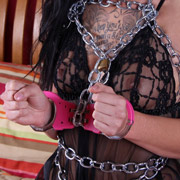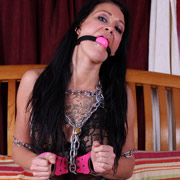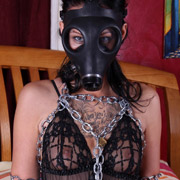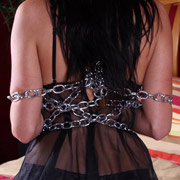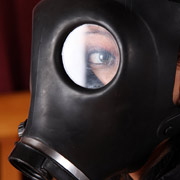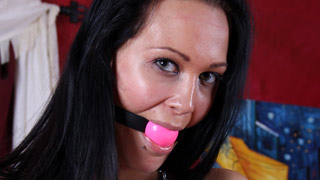 To Amanda's own surprise the chains only took a minute to apply. Just hard steel chain, padlocks, and pink handcuffs. Before she can protest, a matching pink ballgag leaves her truly speechless. Amanda tries to struggle, feigning distress to hide her exhilaration. The chain is unrelenting leaving her breasts heaving through her see-through nightgown. As sure as the heavy chain wrapped around her body, she is never getting free without the keys in my pocket.

Amanda vs. The Buffet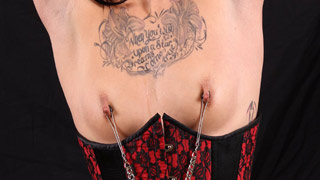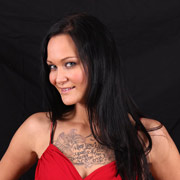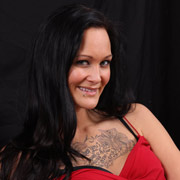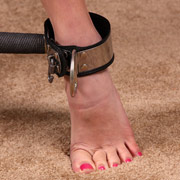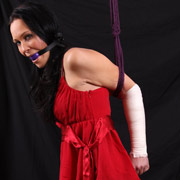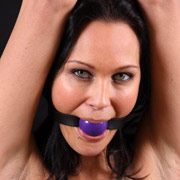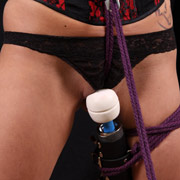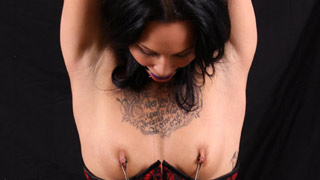 When Amanda first came to me she knew only one thing; that getting tied up sounded like a lot of fun. Not wanting to disappoint I tried to get an idea of what she might like but I didn't get far. There was only one way to figure this out and that was to try everything! She was mighty surprised at first with the small mountain of gear I collected but I assured her, it was indeed all for her. I started off by cinching her elbows together with vetwrap before locking her legs in a wide spreader bar. With her forced to her toes I took the opportunity to give her some TENS treatment. Crotch ropes, nipple clamps, ball gags and of course orgasms ensued after. What would a bondage buffet be without plenty of toe curling orgasms anyway? I'll let you be the judge, but I think she liked it!

Amanda vs. The Tormenting Vibe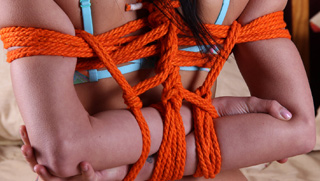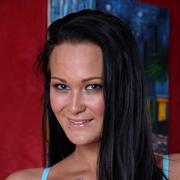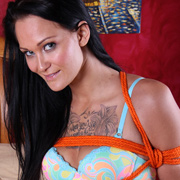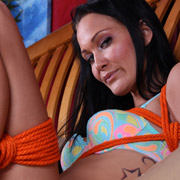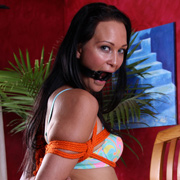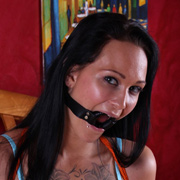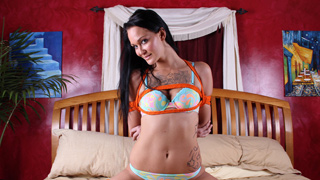 Answering the question "What is bondage?" is not easy to relate to someone from beyond the obvious. While I tied Amanda's legs and arms I tried to explain the concepts behind it. The Q&A was over when I strapped the ring gag in her mouth. She got really excited when I brought out the Hitachi but she didn't know what I had planned. Purposely keeping the straps loose I turned the vibe on low to give her a taste. I could see she was enjoying it, so I turned it up half way. Now I had her full attention as she squirmed around the bed trying to satiate her growing frustration. After I few minutes I turned it on high but this only frustrated her more. With the straps loose and her arms and legs tied she simply couldn't get enough pressure. Left in a frustrated heap, I think she's starting to understand.