Amanda vs. The Handcuff Experiment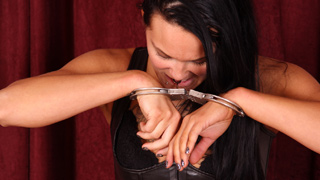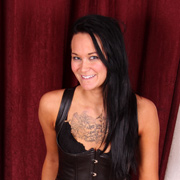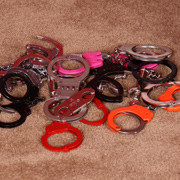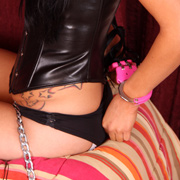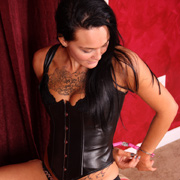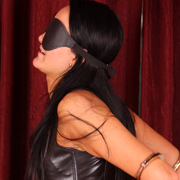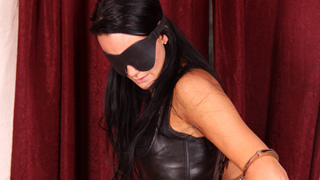 In our continuing efforts to further bondage science the lovely Amanda has volunteered to be our test subject for today's massive update. In this experiment I secure her with various handcuffs, thumbcuffs, and leg cuffs to see which are the most difficult to unlock. To ensure Amanda gives it her all, she is rigged to a TENS unit that will shock her once a minute until she can release herself. The experiment eventually culminates with her wrist and elbow cuffed behind her back while the Hitachi quite effectively distracts her.

Amanda vs. Her Futile Struggles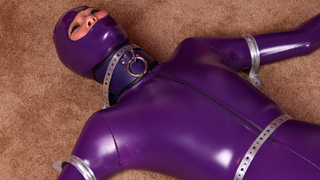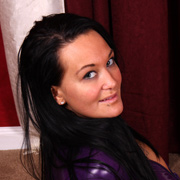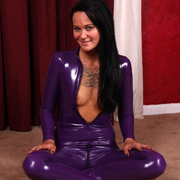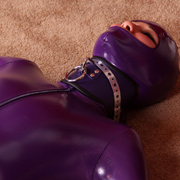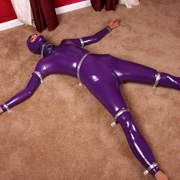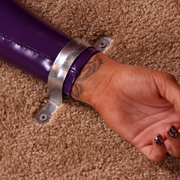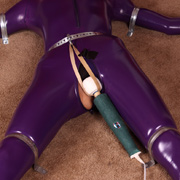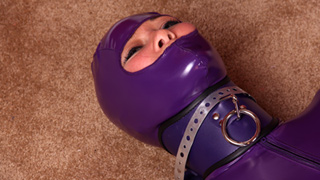 Earlier in the day Amanda made the claim that she could give out of any bondage with enough time. I offered her a tidy sum if I couldn't restrain her without escape. Blinded by confidence she didn't flinch when I bolded her limbs to the floor one by one. By the time the last strap holding her neck down was in place I could see doubt starting to creep in. After the first 20 minutes Amanda knew she was cooked and wanted to give up. I reminded her of our 4 hour minimum as I secured a Hitachi to her pussy. As I leave her to 'escape', I wonder how many times she'll cum over the next few hours.

Amanda vs. The Fetal Chains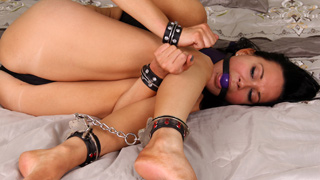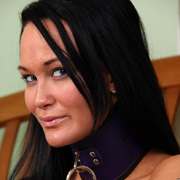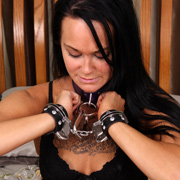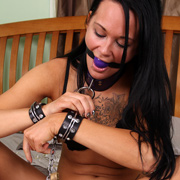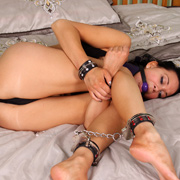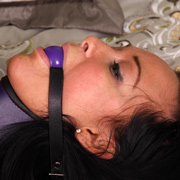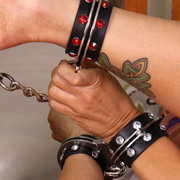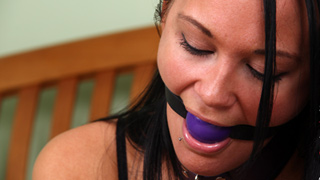 From Amanda's viewpoint I was going easy on her. A collar, a couple handcuffs and a scrawny length of chain was all that lay in front of her. With her legs and hands well cuffed and her mouth gagged I connect her posture collar to her legs with a short chain. Amanda's arms are worked under her legs and locked to the chain as well. Simplicity turns to immobility quickly and Amanda is helpless to move. Her only reprieve is when I unlock her cuffs... only to make them tighter!

Amanda vs. The Couch Chains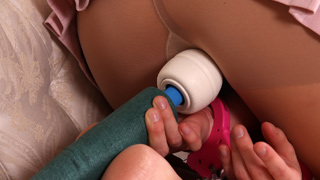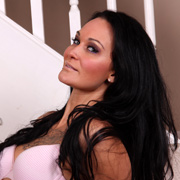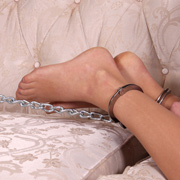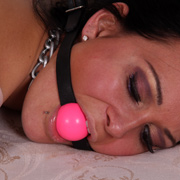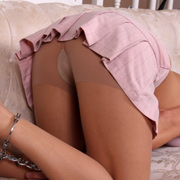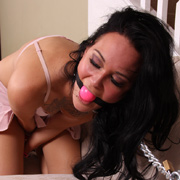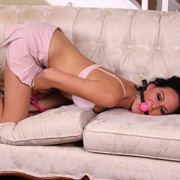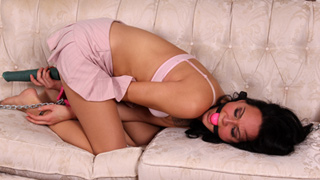 With a few clicks of my padlocks Amanda finds herself in the most delicious of predicaments. Her neck is chained to one side while her handcuffed hands are connected to the other between her legs. This of course keeps her pantyhosed ass high in the air and squirming to find a comfortable position. I'm not quite done teasing her yet and secure a vibrator just out of reach of her pussy. To reach it Amanda has to pull against her neck chain leaving one question. How bad does she want to cum?

Amanda vs. The Ballet Lesson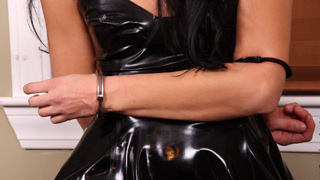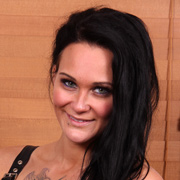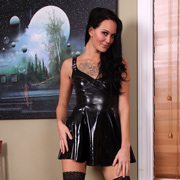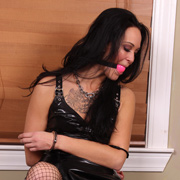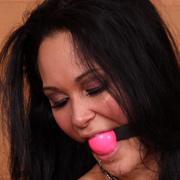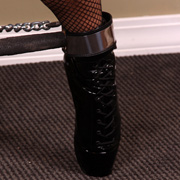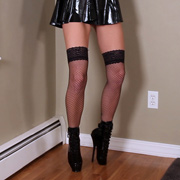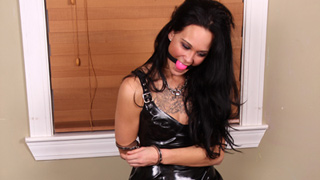 So how do you get a pretty girl like Amanda to gag and handcuff herself? It's all in the bait. Latex and ballet boots of course. It's not until she's secured herself tightly that Amanda starts to wonder what she's gotten herself into. She can only paw helplessly at the key chained around her neck while drooling almost uncontrollably. When I eventually release the handcuffs from her elbows the real fun begins when Amanda's arms are re-cuffed above her. Immediately she tries to find a happy balance between standing on her toes and pulling on her wrists. She wanted to know how girls could stand in them so long. The answer is simple; practice, practice, practice!