Lexi vs. The Quadcuffs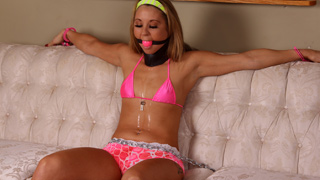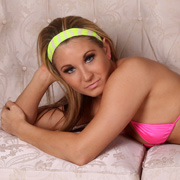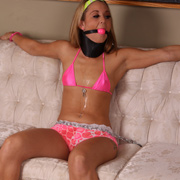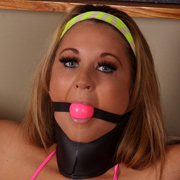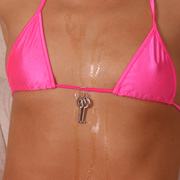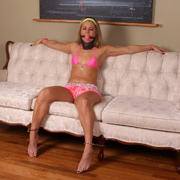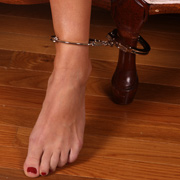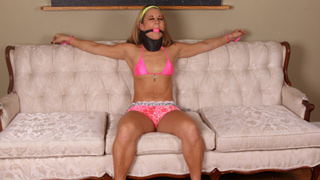 Lexi wouldn't be the first girl I've tied up that get's blinded by pink. They seem mesmerized by it without a care in the world. So she opened up wide for the pink ballgag and watched happily as I locked her wrists with pink handcuffs. The reality is pink doesn't make them any less effective; a fact realized by Lexi a bit too late. By the time I was done with her she was a drooling mess wondering why she made it so easy for me. Before I go I left her to her struggles though, I attached the keys to her bikini top. They taunt her as they jingle knowing she'll never reach them but she'll have plenty of pink to keep her company.

Hannah vs. The Extra Belts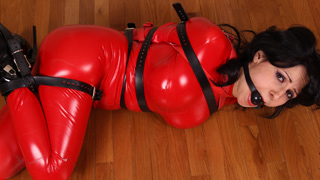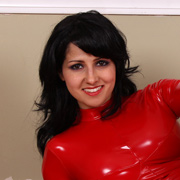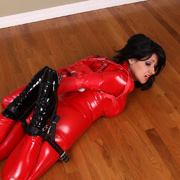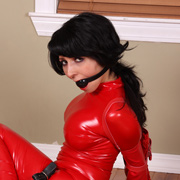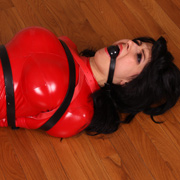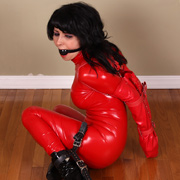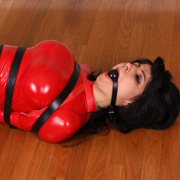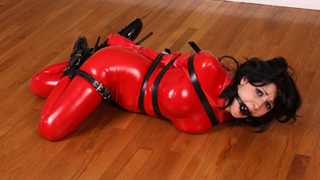 When someone looks as good as Hannah does in a catsuit you can't help but want to keep them in it. She starts with her legs frogtied, ballet boots locked on and belted tightly in place. I slide an armbinder up her arms and lace it tight leaving her totally helpless. Squirming on the floor Hannah tries her best to find a way out but it's not use. Knowing how flexible she is I can't help but add a few more belts around her chest and arms cinching everything extra tight. Hannah complains at first, but then again she's not in much of a position to do anything about it either.

Lexi vs. The Fetal Struggle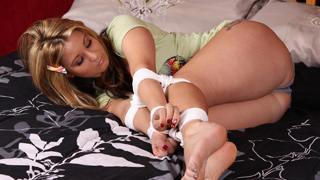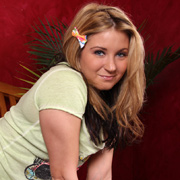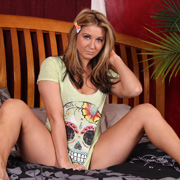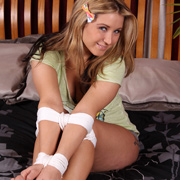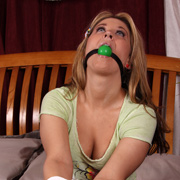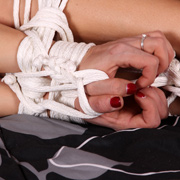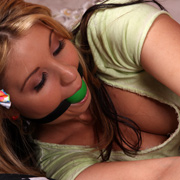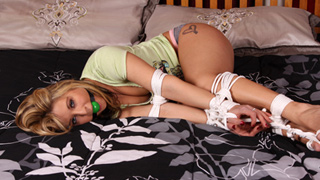 Struggling in her green gag I doubt Lexi anticipated she'd be this helpless. Everything started simple enough; a wrist tie here, ankle tie there. As the ropes piled on she knew it was hopeless but couldn't give up. Lexi had no choice really if she wanted to get free anytime soon. With even her toes and thumbs tied securely it wouldn't be an easy task. Maybe I'll tie those elbows together to be extra sure.

Lexi vs. The Little Things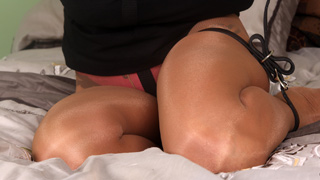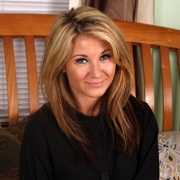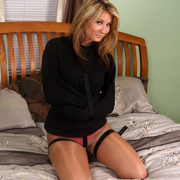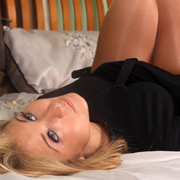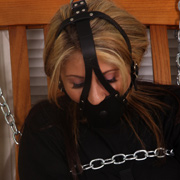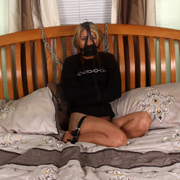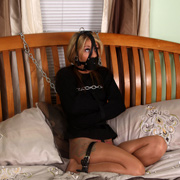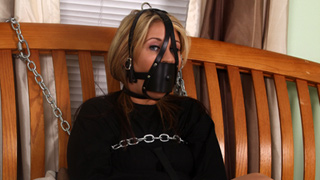 The interesting aspects of bondage often comes down to the little things. For Lexi this was never more true than when I strapped her in a straitjacket and panel gag and left her alone. At the start she was all smiles and giggles but it soon was obvious escaping wasn't going to be easy. Within the first couple minutes Lexi was desperately trying to hold back her drool with no success. As she continued her efforts she was able to loosen her arms a bit but the illusion faded quick as the straps held fast. Uncontrollable drooling and useless limbs, the final insult comes when a buzzing magic wand is tossed on the bed. Unable to control even the simplest body movements the vibe only taunts her; leaving her a bound frustrated mess.

Lexi & Amanda vs. The Dueling Vibes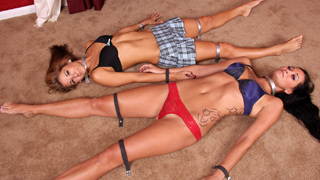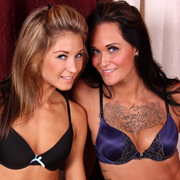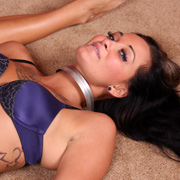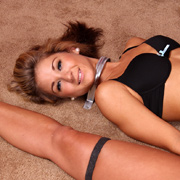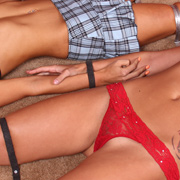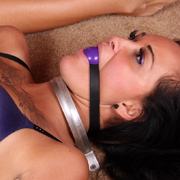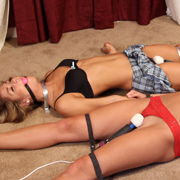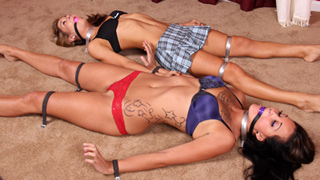 For a bondage newbie like Lexi getting bolted to the floor took some courage. So when she asked if she could have some moral support I happy to oblige. Lexi goes first with clamps around her legs, arms and neck followed by Amanda with the same treatment. With their hands bound in the middle both take to teasing and tickling each other and enjoying their predicament. While they are distracted I quickly secure two magic wands in place and letting them fly. The race begins with Lexi hitting her first of many orgasms in moments. With their hands caressing each other they can only lie there as the their orgasms consume them.