Joy vs. Lily's Insurance Policy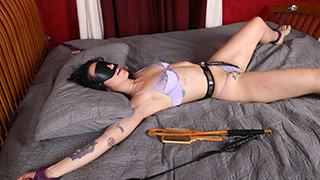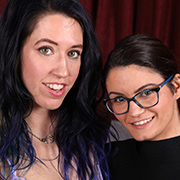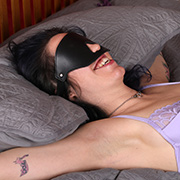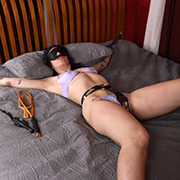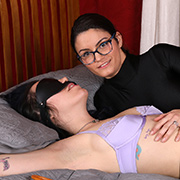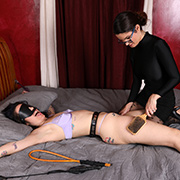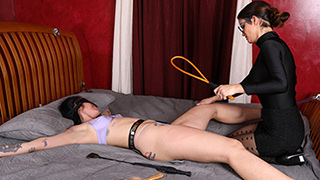 Joy was all too excited to have Lily tie her up. She was looking forward to struggling against her ropes as Lily worked her magic to make her cum over and over again. Lily obviously has other plans when she blindfolds her and pulls out her impact toys. She does eventually pull out a magicwand but only to rev her up before her ultimate betrayal. Just as Joy thought she was finally getting what she craved, the pleasure stopped and was replaced by cold steel.

Bella vs. Arbitrary Torment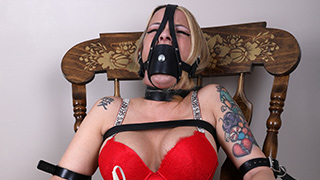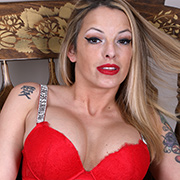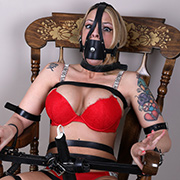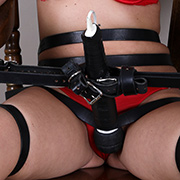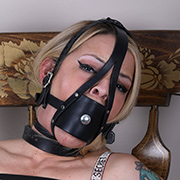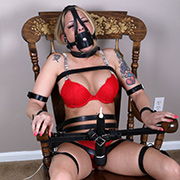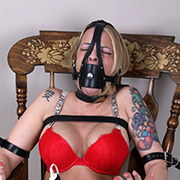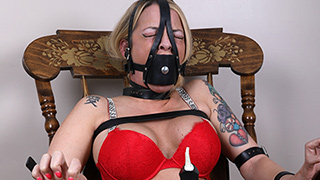 It all started with a simple idea. Strap Bella tightly to a chair with a magic wand and watch her cum endlessly. The problem is we don't do simple here, we have to make it interesting. A random timer on her wand would do the trick. Bella can only watch nervously as the timer is set to turn on up to 90 seconds and off up to 60. As soon as the switch is turned on on thing is clear, this is far more entertaining.

Sage vs. Orgasm Lockdown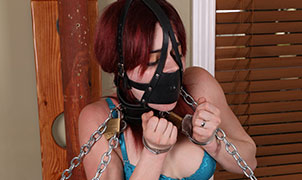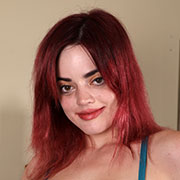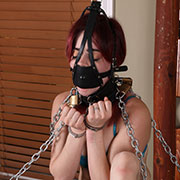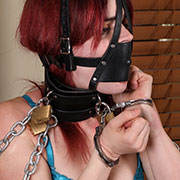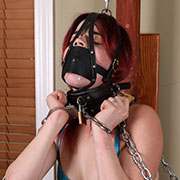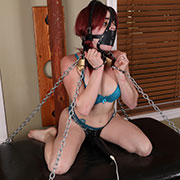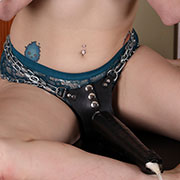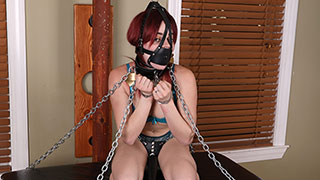 The four-chain lockdown is a unique experience, especially when paired with a trainer gag. No matter which direction she pulls a chain is pulling her back. To ensure maximum frustration, Sage's wrists are handcuffed to the front of her collar. Try as she might her fingers can't quite reach the bucks in straps behind her head. All she can do is enjoy herself as the magic wand between her legs buzzes on high.

Autumn vs. A Razor's Edge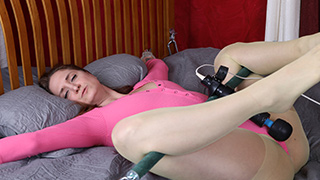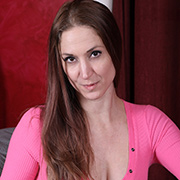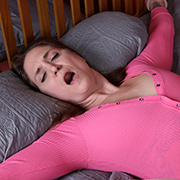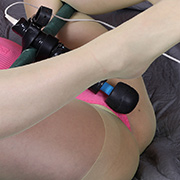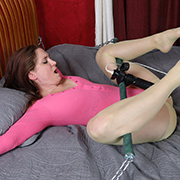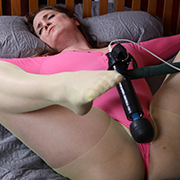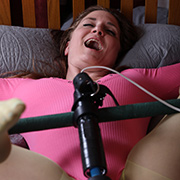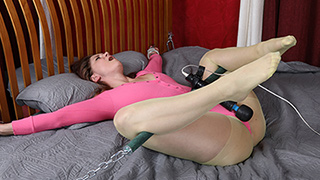 Autumn predicament did the job without a lot of fanfare. With her arms cuffed to the headboard and legs pulled back with a bar she's completely vulnerable. From there a belt is attached to the pole with the head resting perfectly on her pussy. Even on high, the vibration isn't enough to send her over the edge. Her legs can move the wand a bit for better positioning but kept on the razor's edge of orgasmic bliss and endless frustration. Be sure to stay tuned after the credits for a behind-the-scenes clip.

Lucy vs. Her Self Care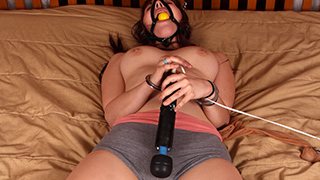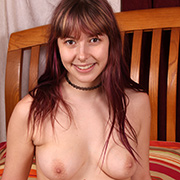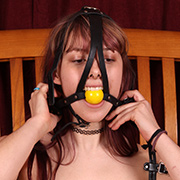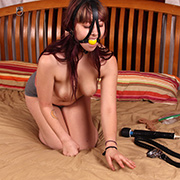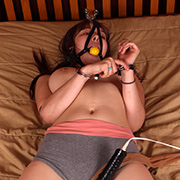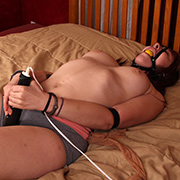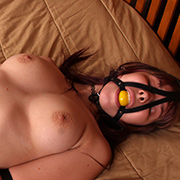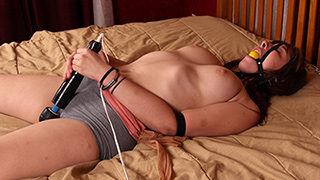 After a long week at work Lucy needed some time to unwind. Being tied up and helpless and brought to orgasm after orgasm always does the trick. With her boyfriend out of town she had to take matters into her own hands. With a bit of ice, cuffs, and a trainer gag Lucy was more than ready. The first few minutes are just what she needed until she manages to unplug her wand from the wall. Bound without anything to keep her occupied her situation becomes boring quick with at least a couple of hours of ice to go.