Brat vs. The Forced Orgasm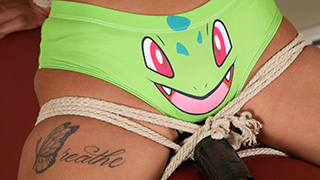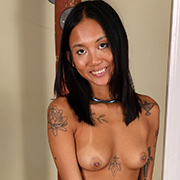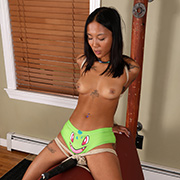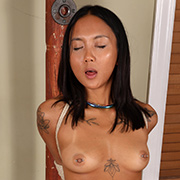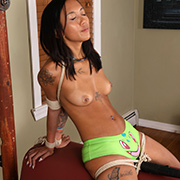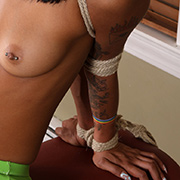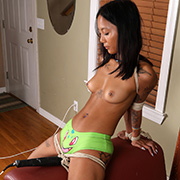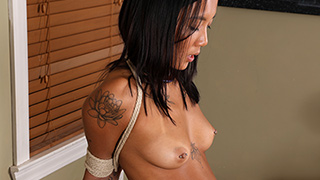 From the moment Brat walked in the door, she made it known she was up for a challenge. Being a fan of the site, she also knew exactly what she wanted to try. Happy to oblige, Brat's arms and elbows are cinched tight and placed on the padded horse. After the wand is tied in place, her legs are tied as well to complete her immobilization. Having watched so many other girls try and fail to make it to the end without orgasming, Brat knew she could hold out. After the first few minutes, it certainly wasn't looking good. I think the mix of tight bondage and a perfectly placed wand might be too much for her. Then again, maybe this is what she wanted all along. She is a brat, after all.

Emily vs. Her Video Request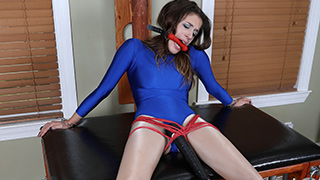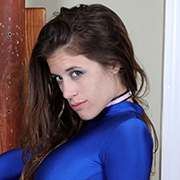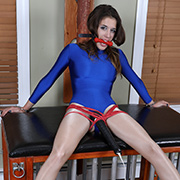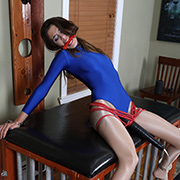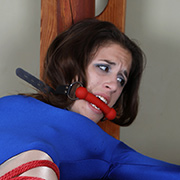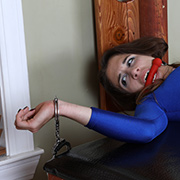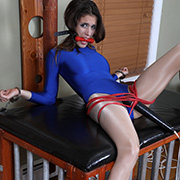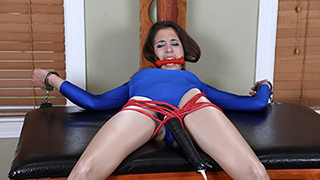 Emily knew better than to do any self-bondage without her roommate around. The request from her OnlyFans account seemed simple enough. Without another thought, she grabbed her hand and leg cuffs and set up a random timer for her magicwand. With the key nearby Emily soon was building to orgasm despite the wand turning off intermittently. After five minutes she's right on the edge and struggling wildly hoping to push herself over the edge. Thrashing about her key goes flying while in the throws of an orgasm. While satisfied the reality of her situation sinks in. Without an off-timer set, it would be hours before her roommate would be home.

Ess vs. Her Unique Workout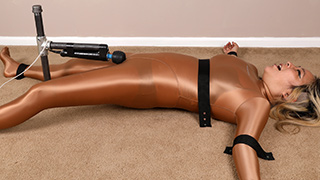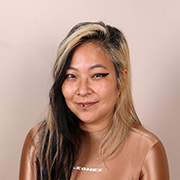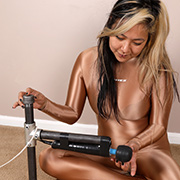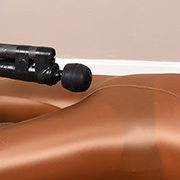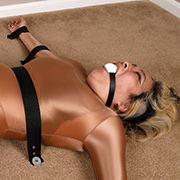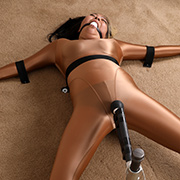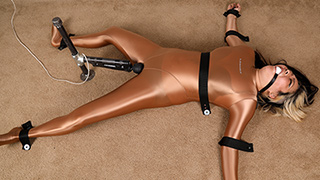 Normally Ess is on the other side of the restraints but I was able to talk her into a predicament. Once she's bolted to the floor her excitement showed when I started to set up the wand. It didn't take long to fade when she saw how it was mounted above her. Strapping a ballgag in her mouth I explain the rules. I would keep her bound to the floor until she's had enough orgasms to earn release. With the wand mounted several inches above her pussy, it was going to take some effort. Ess was in for quite a workout indeed.

Faith vs. Her Isolated Reward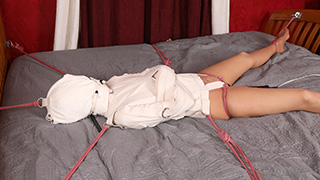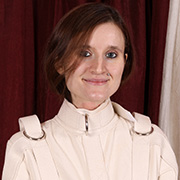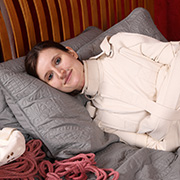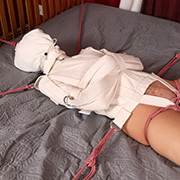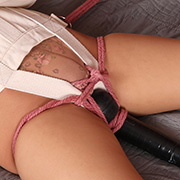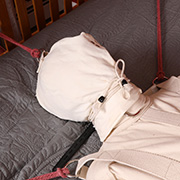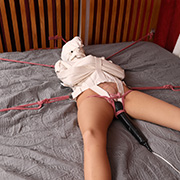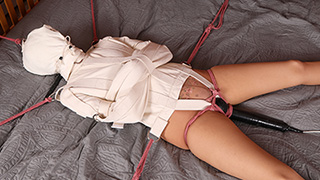 After an afternoon of torments, Faith needed a reward and some time to relax. So despite being tightly secured in a straitjacket, she's quite content on the bed. She's fully aware that our definitions of relaxing are quite a bit different and isn't surprised when a ballgag is pushed into her mouth. Rope is added to tether her tightly to the bed, further limiting her movement. Spotting the hood, Faith grunts behind her gag. She knows now it was all a bait and will likely be relaxing for far more time than she wanted. Sighing behind her gag, she knows she'll at least have the wand to pass the time and keep her squirming.

Bella Ink vs. Her Tangled Web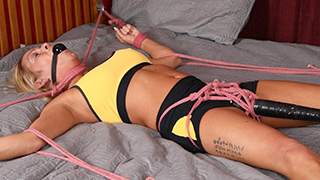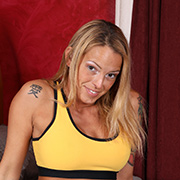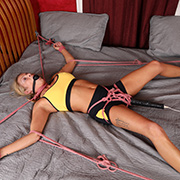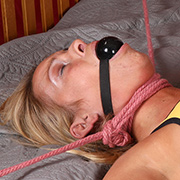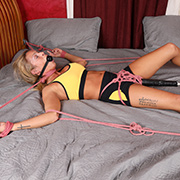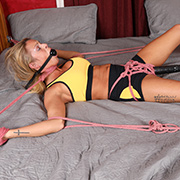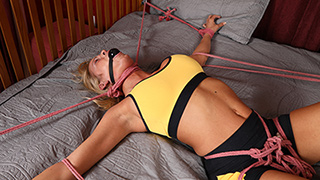 While the magic wand is usually effective for most women, it is a sliding scale. For Bella, that scale starts at 11 with even a few minutes driving her insane. It would be a shame if someone tied her in such a way that anytime she struggles it pulls on her neck ropes. Everything from her arms to her feet is set up to work against her as the wand does its job of bringing her to orgasm over and over. As Bella is so sensitive, her willpower to keep her limbs in check only goes so far. It's only a matter of time before her leg or arms pull in response to her overwhelming sensations and start the cycle over again.