Hazel vs. Her Sweet Spot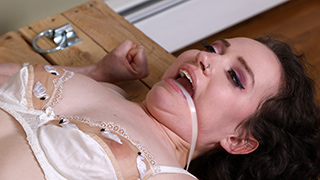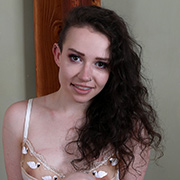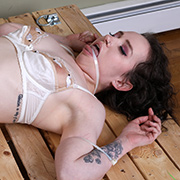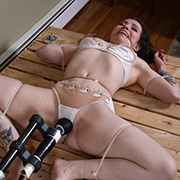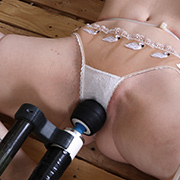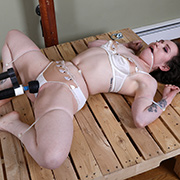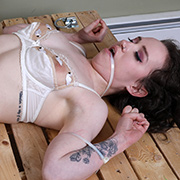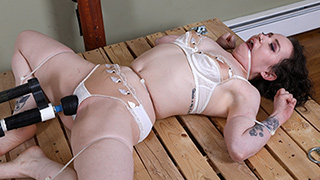 Strict bondage and forced orgasms... what more could a girl want? Hazel couldn't agree more as each one of her limbs is zip-tied down to the pallet. The wand is set up with a special rig to ensure she can't get away from the wand when things get intense. Lastly, a final zip tie is added as a token gag. While it won't quiet her, they are very annoying and uncomfortable. All and all, she definitely got what she wanted and then some.

Sage vs. Her Subtle Struggle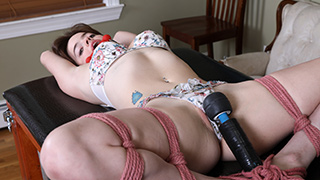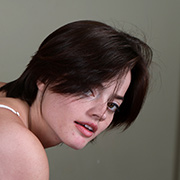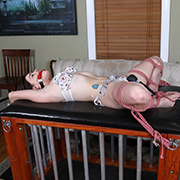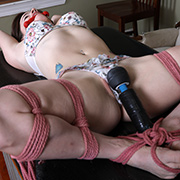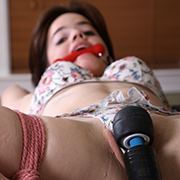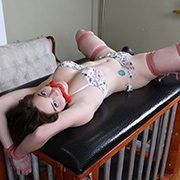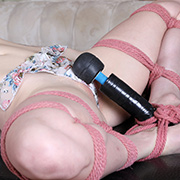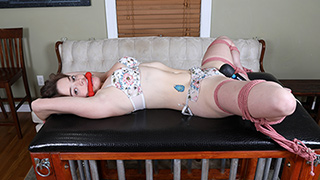 There are classic predicaments that will never get old and this is certainly one of them. Sage is tied securely to the top of the cage with a magicwand resting comfortably in just the right spot. When it finally turns on it feels good but Sage is unable to press against it. Helpless and struggling for purchase, the ropes easily keep her frustration in check. The wand is on a timer so if she can't climax in time she'll not only be stuck but frustrated as well.

Sarah vs. Her Earned Release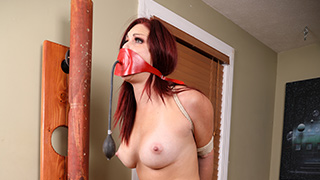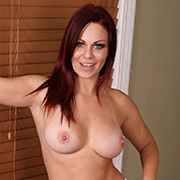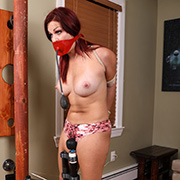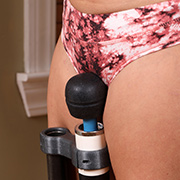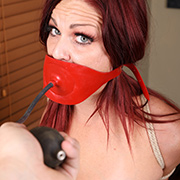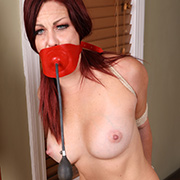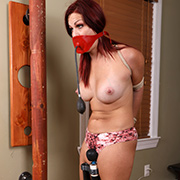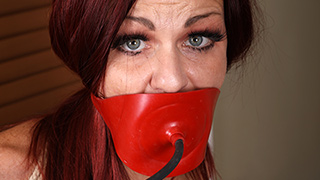 Have a hard day of getting tied up it's time for Sarah to earn her rewards of... getting tied up. At least this time she'll have the company of a magic wand at her disposal. Of course, we never make things easy here at the studio. In order to reach said wand she has to keep herself on her toes. A feat easier when her elbows are not tied behind her back.

Bella vs. Gag Overload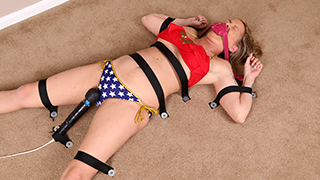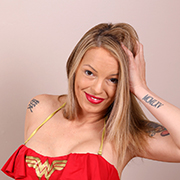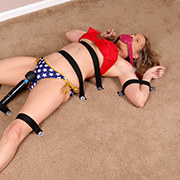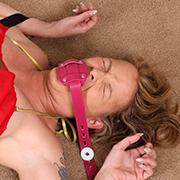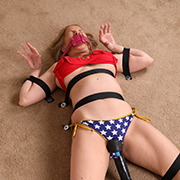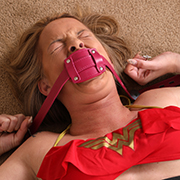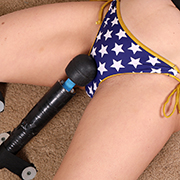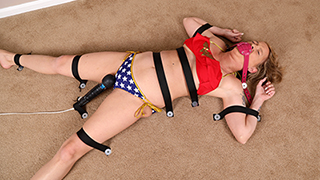 Using a magicwand on Bella can get rather loud. Instead of having neighbors complain, a 6 inch dildo gag will do the trick instead. WIth even her gag bolted in place she was ready to go. With a flick of the switch the wand vibrates on high. Strapped down she can barely move or make much noise. Perfect for a few hours of fun.

Amy vs. The Forced Experiment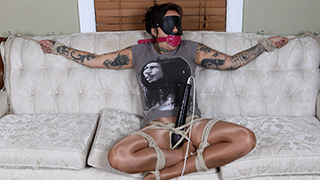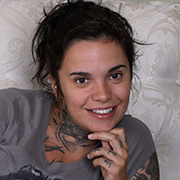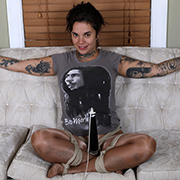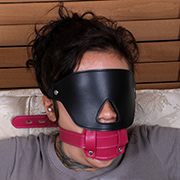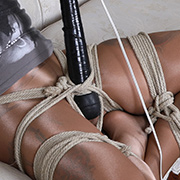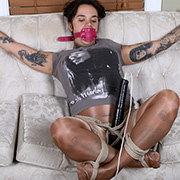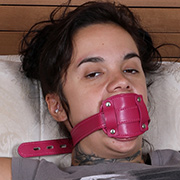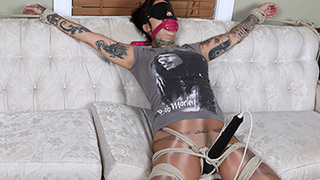 Amy decides to try to give the whole forced orgasm experiment a whirl this week. Well aware of the effect the wand has on her she's still confident she can remain in control. Rigged to the couch with rope and a penis gag the experiment begins. As per usual with these experiments, the wand starts off low and is looking good for Amy. As so often happens, when the wand is kicked into high the game changes.