Joy vs. Her Costly Escape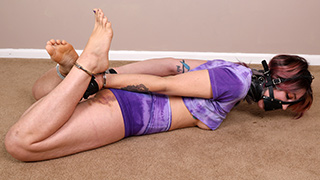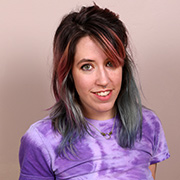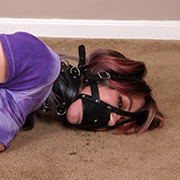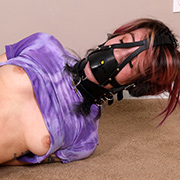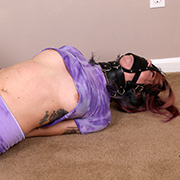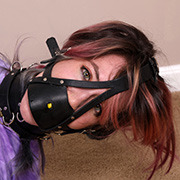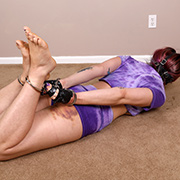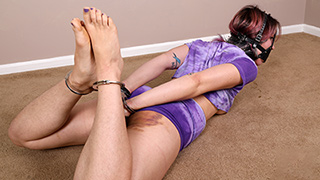 It's not hard to convince Joy to be tied up, especially when there's a prize. She's offered $100 for each restraint that is applied to her. In order to collect, she must remove them all. Brazen as she is, Joy opts for five including cuffs, a collar, gag, and tape. Assuming it would be an easy escape with the key, she didn't factor on the tape sealing her hands and making them useless. Now hogtied, gagged, and completely helpless there's only one way out and it's going to cost her. Possibly another shade to her already bruised ass.

Joy vs. Her Tightening Hogtie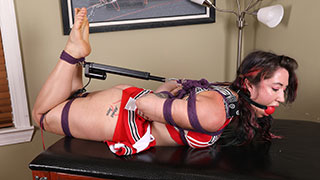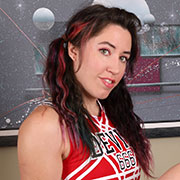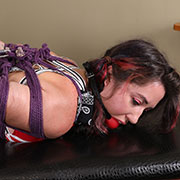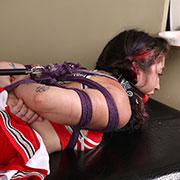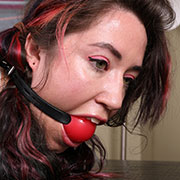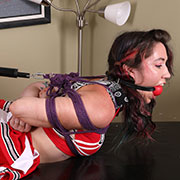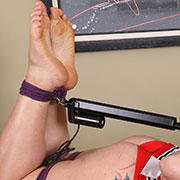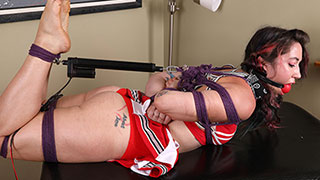 Joy was destined to be hogtied but the question remained, how tight? As Joy struggles and anticipates what comes next she hears the sound of a motor. Soon after her legs are drawn back forcing her into a tighter hogtie. Struggling as hard as she can, Joy is no match for the device. At the flick of a switch her hogtie is tightened and loosened. Drool starts to pool under her gag adding to her helplessness. Now a new question arises, how long should we keep her like this?

Sarah vs. Her Premature Plans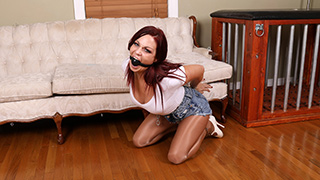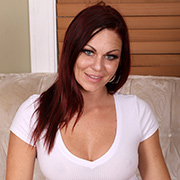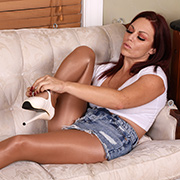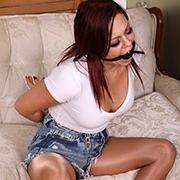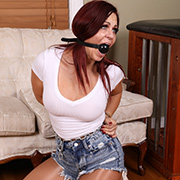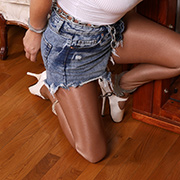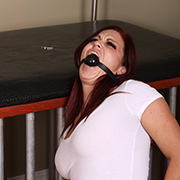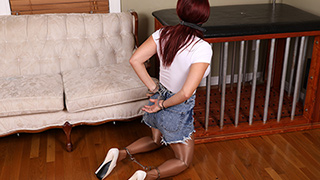 Her partner had laid out some toys to play with when they came home. Sarah was given instructions to wait but couldn't help herself. No stranger to self bondage she figured she could play for a bit and nobody would know. Once she had gagged and cuffed herself Sarah proceeded to enjoy herself with a bit of struggling. Her mistake was putting on the ballet boots. One that she came to realize once she tried to get the key. Unable to stand in them and her hands locked to her waist, she could only stare at the key. Desperate, she tries everything but knows she'll be stuck until help arrives hours later.

Sage vs. Her Sore Nipples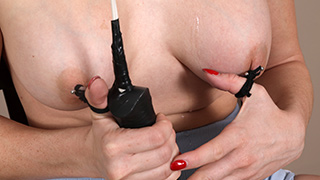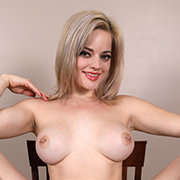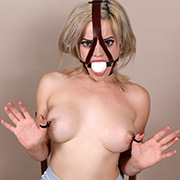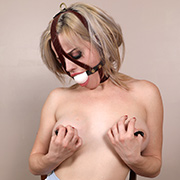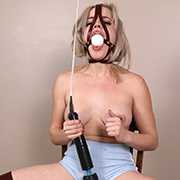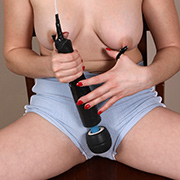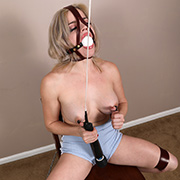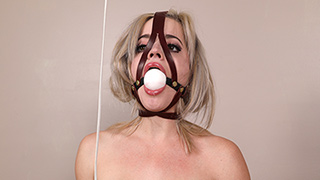 Often the best predicaments are those where their deviousness is not apparent. When Sage's nipple piercings were tied to her thumbs, she was puzzled. While effective, it was certainly manageable. A magicwand is suspended in front of her, but without help, it won't offer much enjoyment. She was pulling her nipples to reach the wand and keep it working in the right place; her situation started to become apparent. To maintain the pressure required a constant pull on her now sore nipples. Adding to her frustration, her arms were beginning to tire but relaxing would only make matters worse. Torn between pleasure and pain, Sage opts for both. With loud moans through her gag, it's apparent she made the right choice.

Joy vs. Her Compelling Workout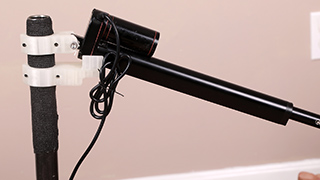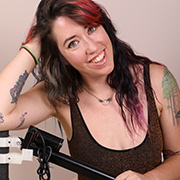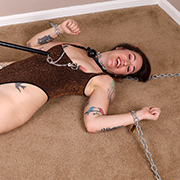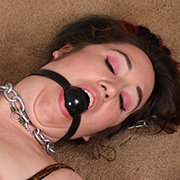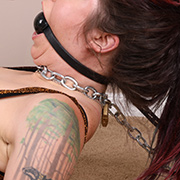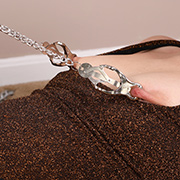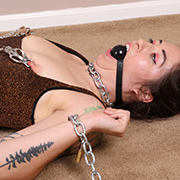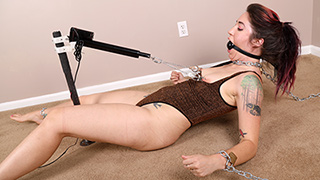 Joy can't help the smile on her face when I tell her I have a new predicament for her. Once she is chained down to the floor she gets to see what is in store for her. As her nipple clamps are connected to the actuator she starts to put it all together. The final bow is her neck chain bolted to the floor. When activated her clamps are pulled up while her neck chain holds her down. Only her muscles can keep her in the middle. How long can Joy hold out?