Gomita vs. Her Ballet Predicament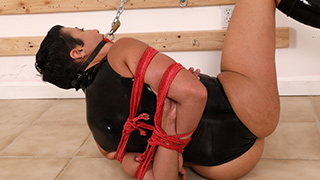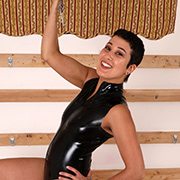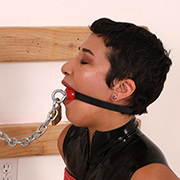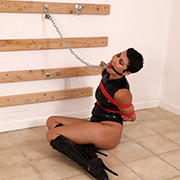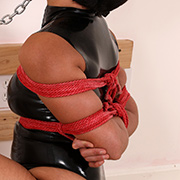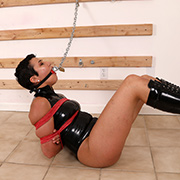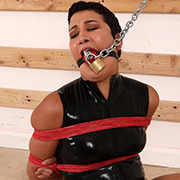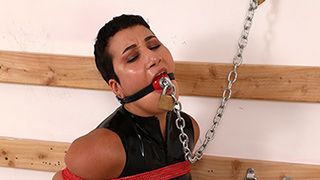 Like a kid in a candy store, Gomita couldn't decide what she wanted to try out first. At least until she spotted the ballet boots. Always happy to oblige, there are of course, strings. Looking amazing in her black latex leotard and ballet boots, I tie her arms in a simple boxtie. She needs to talk on her own two feet without help after all. Gagged with an eyebolt ballgag, Gomita is chained by her gag to the wall. The keys to her escape sitting high above her. Her escape will only come when she reaches the keys and stands in her ballet boots. Given her early attempts, she might be there for a long while.

Madison vs. Her Procrastination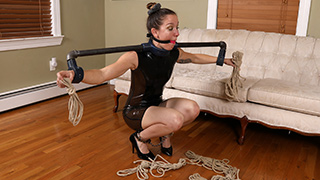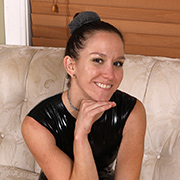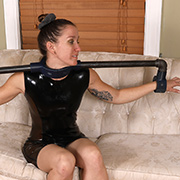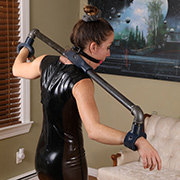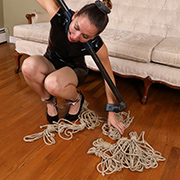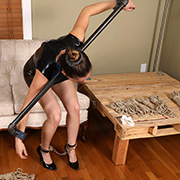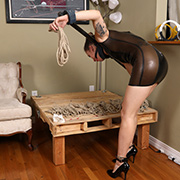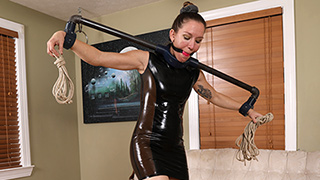 After a full day of play the day before Madison had agreed to help clean up afterwards. Instead, she decided a nap was more important leaving me to clean up everything. Today's agenda will focus on breaking some of those bad habits. Once Madison was secured in stocks I surprised her with a TENS box. Tucked under her latex dress it will help encourage her to make the right decisions. Such as picking up toys left on the floor or wiping up pools of drool. After increasing the power a few times Madison, as if by magic, cleans with ease despite her bondage. Only three more rooms to go.

Gomita vs. The Quiet Game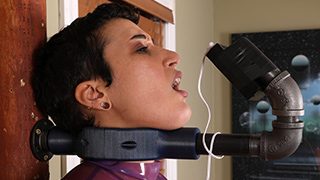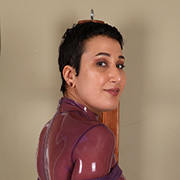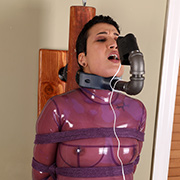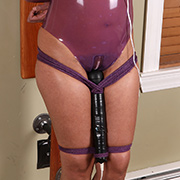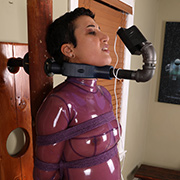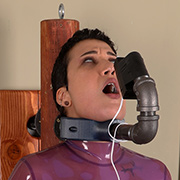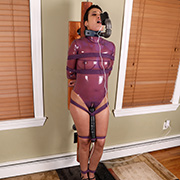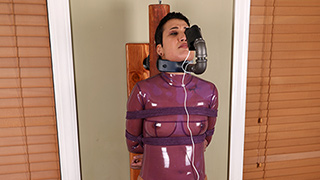 It was a day of firsts for Gomita. Having never experienced electric play or a magic wand before, she's tossed in the deep end. She's tied with rope and held standing by a mounted collar. In front of her face is a sound sensitive TENS unit. Between her legs is a magic wand secured tightly in place. Each by itself is easy enough to deal with, but soon finds that once the wand is on it's very difficult to keep quiet. The powerful sensations make her body squirm with pleasure as her lips quiver desperate to keep quiet. Even her breath must be controlled to avoid the bite of an electric shock.

Bella vs. The Pussy Puller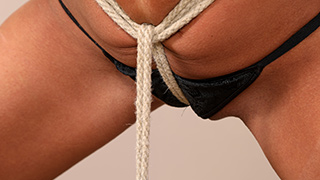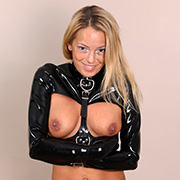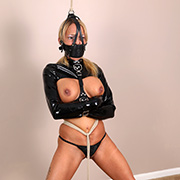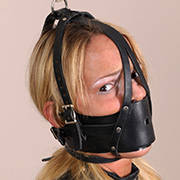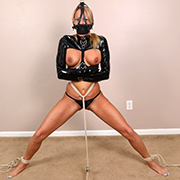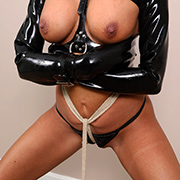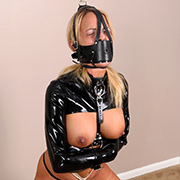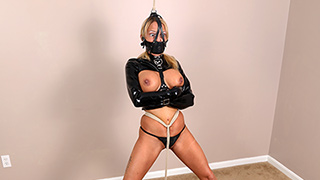 Normally watching Bella struggle in a bordello straitjacket and tape gag is plenty entertaining, but why stop there? By just adding a few floor anchors and some rope her situation is much worse. Her main worry being the crotch rope connected to an actuator. With a flip of a switch the rope is pulled down forcing her to swat. Not too far though as her head harness rope to the ceiling pulls tight. Stuck in limbo her eyes look hopefully towards the control box, hoping for a reprieve.

Sarah vs. Locktober Regrets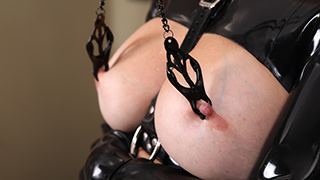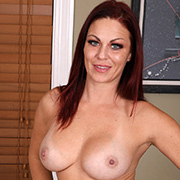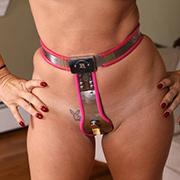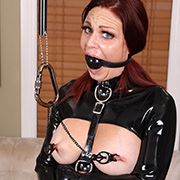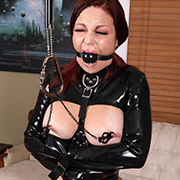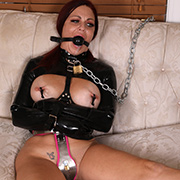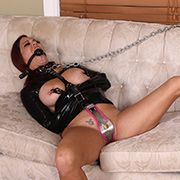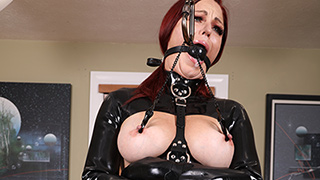 After getting sucked into the Locktober type Sarah decided she wanted to take the plunge this year. Three days in and she's blowing up my phone looking for the keys. I figured if she really wanted the keys she'd be willing to work for them. Given a chance at the keys Sarah didn't hesitate to agree. Once she was secured into a latex straitjacket with nipple clamps her tune changed a bit. Like magic, the keys to her belt were no longer the most important thing on her mind.