Emily vs. The Job Offer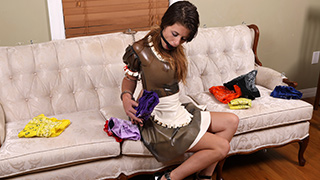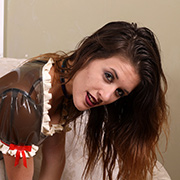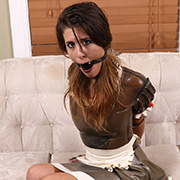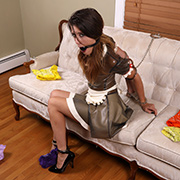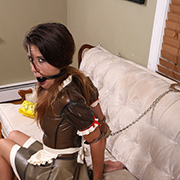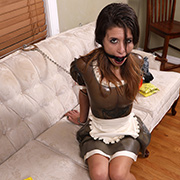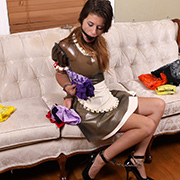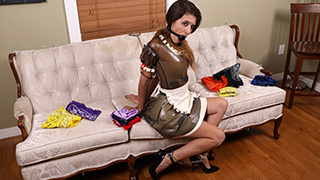 Keeping a house clean when you're busy tying up pretty girls can be bothersome. Since it has to be done hiring some help seemed the best open. Given the mounds of bondage equipment I needed someone comfortable with the space but could also look natural in it. Emily seemed a bit tenuous about the job but warmed up to her latex outfit. Putting cuffs on her elbows and wrists I knew she would be perfect for the job. The trouble was I don't think she feels the same way. Nevertheless, with her cuffed to the couch I'll have plenty of time to convince her to take the job.

Lola vs. A Little Lift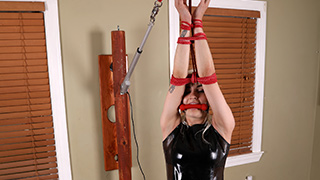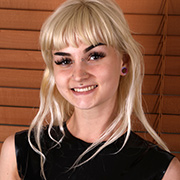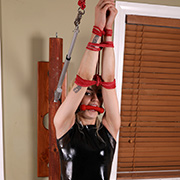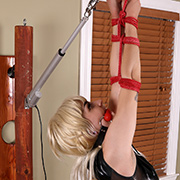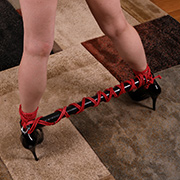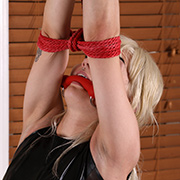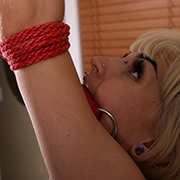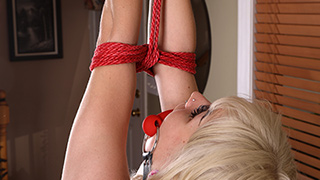 Lola's situation starts simple enough. Legs spread with a bar, arms tied into a column and attached to the ceiling above. Aside from her feet getting tired in heels she would likely be able to stay in that position all day. In my play space, nothing is that simple. With a press of a button the actuator starts to pull. With over 1500 newtons of force pulling it will take her off her feet with hardly any strain. The question remains, will she be able to get free before it's too late?

Joy vs. Her Tiptoe Plight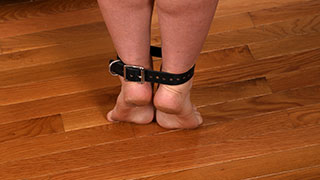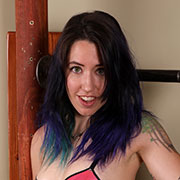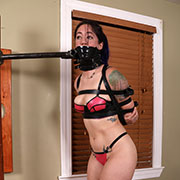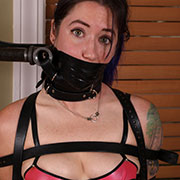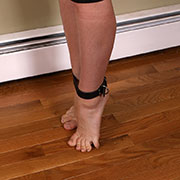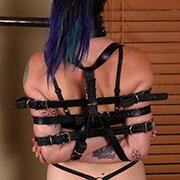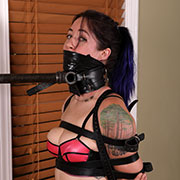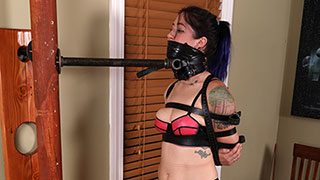 From a list of bondage ideas, Joy will always pick the most difficult. Knowing this I always make sure I have plenty in my back pocket for her visits. Today's rig starts easy enough with a boxtie using leather belts. A tape gag covering her mouth a thick leather collar is tightened around her neck. Nearby a metal pole sits at eye level for Joy which makes for a perfect point to strap her collar too. She's forced to go high on her toes to keep the pressure off her neck. Additional straps on her legs make balancing a challenge but that's what Joy loves. Now it's just a waiting game; how long can she hold out?

Joy vs. Her Latex Hug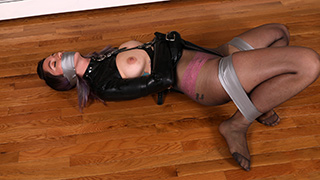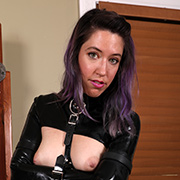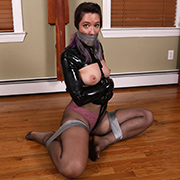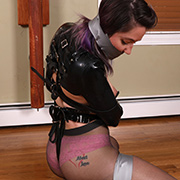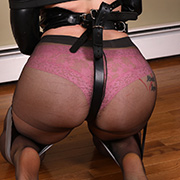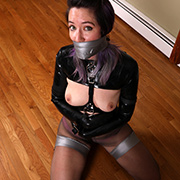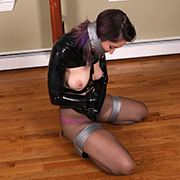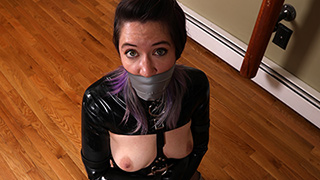 If there was ever a piece of knowledge that everyone should carry with them in this day and age is never trust the internet. Not heeding this advice Joy had watched videos on how to escape a straitjacket in under 5 minutes. Knowing full well that she wouldn't be getting free I was happy to oblige her request to try escaping. The funny thing is latex works a bit different than canvas, a fact she didn't consider as I secured her straps. A bit of duct tape on her legs to limit her movement and it's time to see what she's got. Safe money is she'll be there for a while but it will still by fun to watch her try.

Macie vs. Her Gag Chain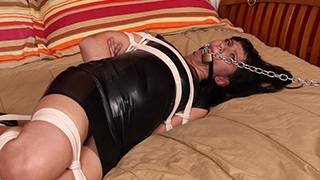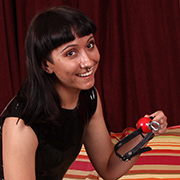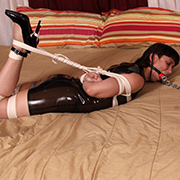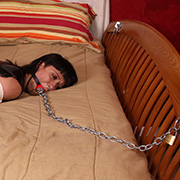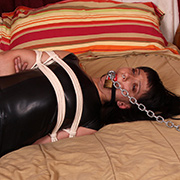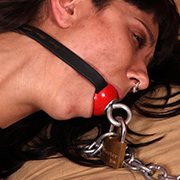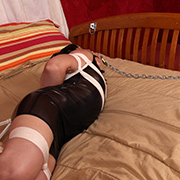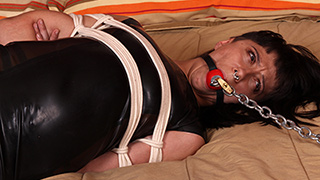 The hogtie Macie was in was more than enough to keep her in place. The 2 foot fall to the floor wouldn't be pleasant in her position. Still, it can't hurt to make sure she doesn't get any bright ideas. With two clicks, large padlocks secure her gag to the bed. There's no such thing as overkill when it comes to tying someone up!