Amanda vs. The Big Pull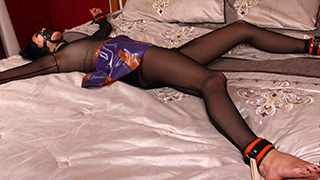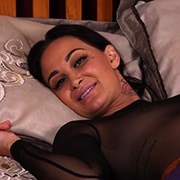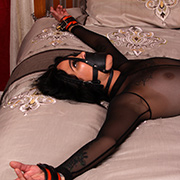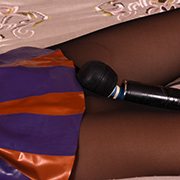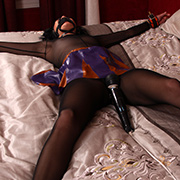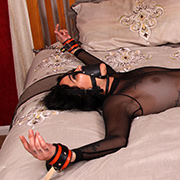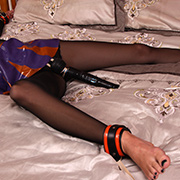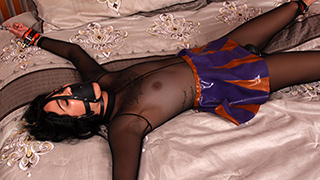 This wouldn't be the first time that Amanda has been in a spread eagle. Unlike with rope, rubber bands have a special quality that leave you exhausted in mere minutes. It wasn't long before she figured this out on her own. While normally she wouldn't mind, but the magicwand pressed hard against her pussy with more bands keeps her squirming. Something about being forced to multiple orgasms making her pull uncontrollably on her limbs. Eventually, the struggle fades but the magic wand never grows weary. Amanda can only look through the straps of her gag hoping for any relief knowing none will come.

Amanda vs. Unrelenting Binds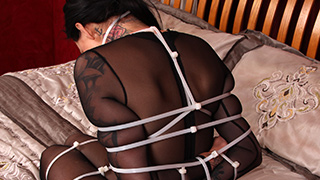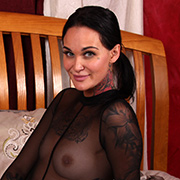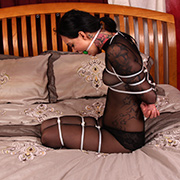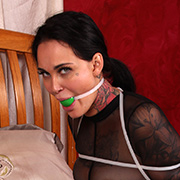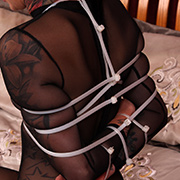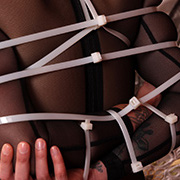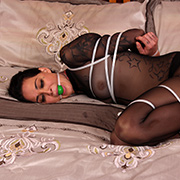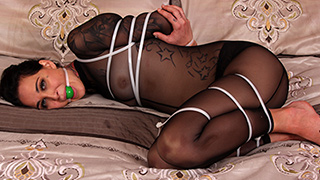 Unlike rope, zipties only work in one direction. Tighter. Amanda knows that each click of the tie puts her further away from freedom. Each band pressing tight into her skin constantly reminds her of her predicament. Even her ballgag is ziptied, keeping it firmly trapped deep in her mouth. Amanda tries her best to find some weakness in her bonds only to be left frustrated. Drool spills onto her chest and she knows that breaking even one tie is nearly impossible, let alone a dozen.

Amanda vs. Pleasure & Pain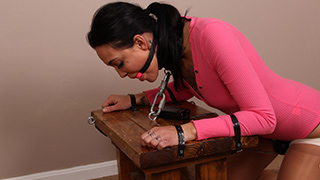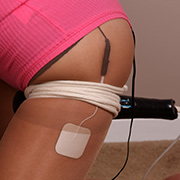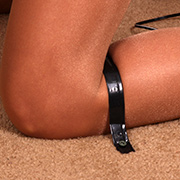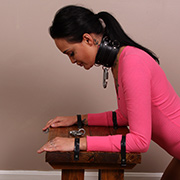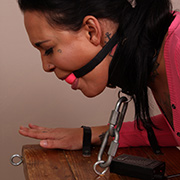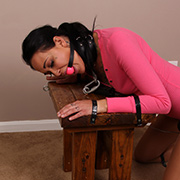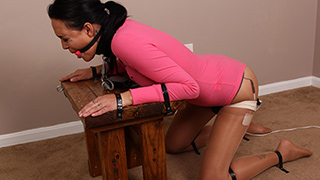 Amanda finds herself in another devious predicament. Metal straps keep her bolted to the floor and table in front of her. A magic wand is tied in the perfect spot, both of us knowing the reaction it will bring. Before her pleasure begins, a TENS is set up with a sound sensor. Any moan or rattle from her bondage will set it off, the shock being proportional to the noise she makes. As the wand is switched on she instantly reacts, letting out a groan that Amanda instantly regrets. It's a hopeless battle, but she soon melds the two extremes into one. Which one wins?

Amanda vs. The Constant Pull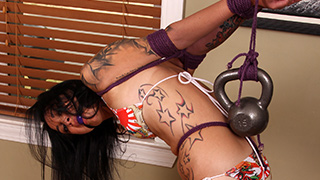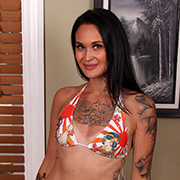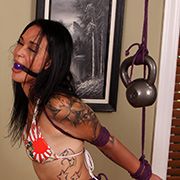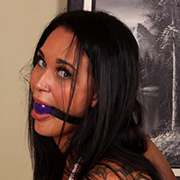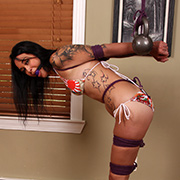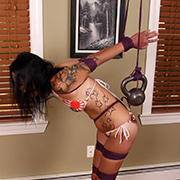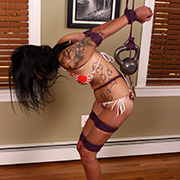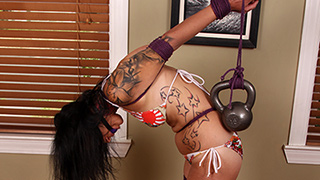 As the weight is tied into place Amanda's arms, which are tied behind her back, feel the pressure. The weight tied to a ring above her provides a constant pull on her arms. Squirming to escape, her muscles start to fatigue, which only allows the rope to inch higher and higher. It's not long before she finds herself bent over with her arms high in a strappado. Gravity does its work while Amanda tries her best to keep her arms from going any higher.

Amanda vs. Her Distracted Fatigue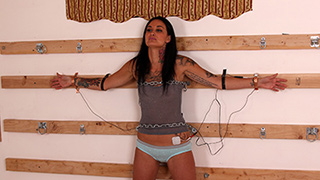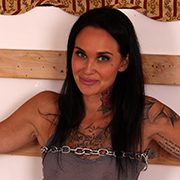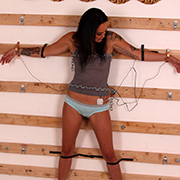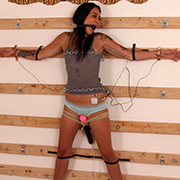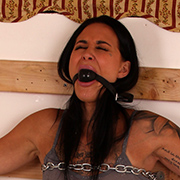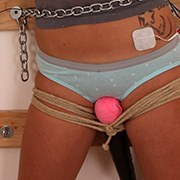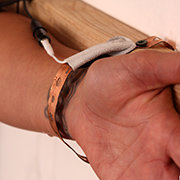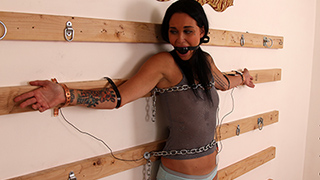 Gravity can be a bitch, especially when you need to hold your arms up to avoid getting shocked. Standing in heels and bolted to the wall, Amanda tries her best but it's a losing battle. There's nowhere to go. A little too high or too low and... zap! As if that wasn't enough, the magicwand tied between her legs undermines her concentration. Arms shaking from holding them up or being on the verge of orgasm, it's hard to tell. One thing's for sure, it's fun to watch her writhe in her predicament.