Sugar vs. The Forced Experiement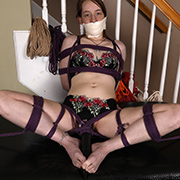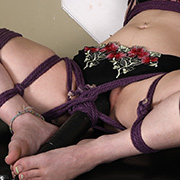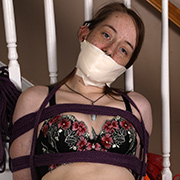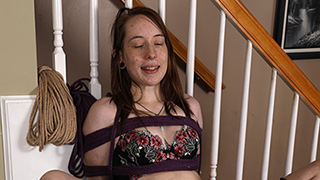 Despite this being a science experiment, Sugar was determined not to orgasm. To her credit, she handles the first half of the experiment like a champ. As the minutes tick by, it's clear her task is starting to get difficult. By the time it goes too high she is really struggling. Unlike those in the past who used anything to their advantage, Sugar doubled down and used her feet to press the wand even harder. It seems inevitable that she'll give in, but Sugar is tough of mind and body. With only a few minutes remaining, will Sugar have the fortitude to be among the few?

Faith vs. Her Shortsighted Plan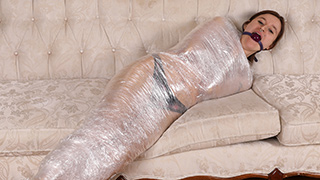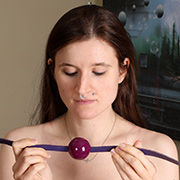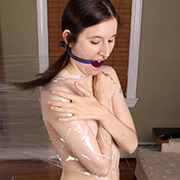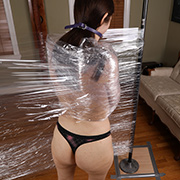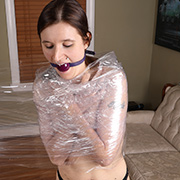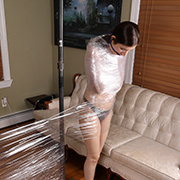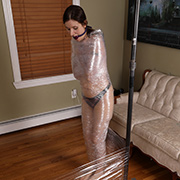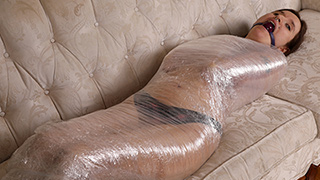 Faith was itching to try out mummification and, with a few tutorials online had a plan to do it by herself. Everything seemed simple enough. Wrap plastic wrap around some poles which she'll use to roll onto herself. Faith had read that pallet wrap is often used so she made sure to use that instead of kitchen wrap. To escape, she planned to make her way to the couch,12 where she had a pair of scissors waiting. For her first time, everything went surprisingly well. At least until she was ready to escape. Faith had not anticipated how much stronger pallet wrap would be. Expecting to get at least a hand free to use the scissors she couldn't even do that. With her roommate away for the weekend, Faith is starting to realize her plan was a bit shortsighted.

Sarah vs. The Iron Puppet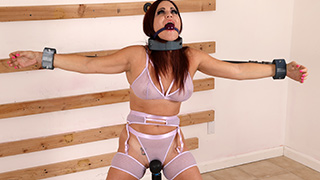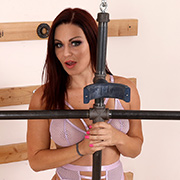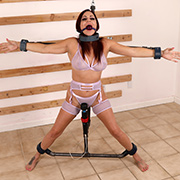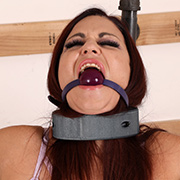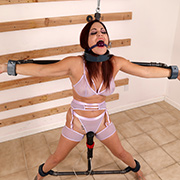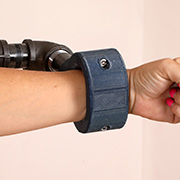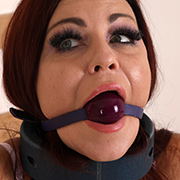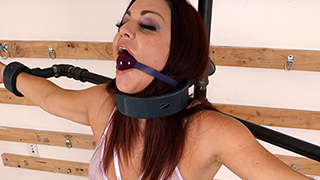 There's a sense of helplessness that a spreadeagle position leaves a sub with. With limbs held wide apart, the body is completely exposed. Add a collar and suspend the entire rig from the ceiling and you and imagine how Sarah is feeling. Her ordeal is just getting started with a magic wand mounted just in the right spot. To her credit, she tries her best to break free but the iron framework holds her easily. Within minutes she's already heading for her 3rd orgasm with no signs of stopping.

Lola vs. Her Power Troubles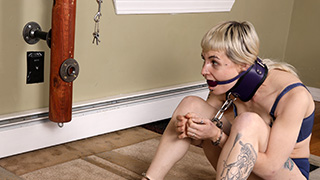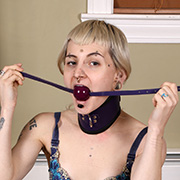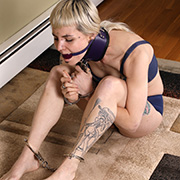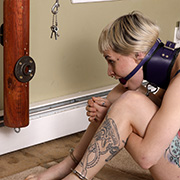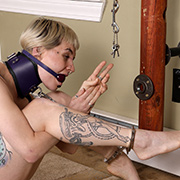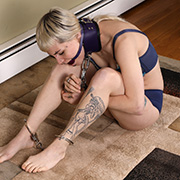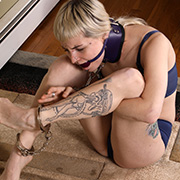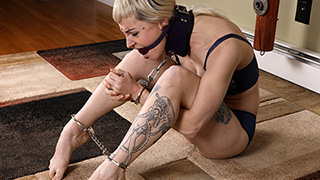 With heavy thunderstorms ruining her plans for the day she was stuck inside and bored. Remembering some challenges she received, it was a perfect time. Gathering her toys and connecting her keys to a computer controlled actuator on a timer Lola hit record. Her adventure had problems from the start by making her restraints too tight. As she reached for the keys the sequence started trapping her. Hoping for a weakness in her bonds Lola tries her best to break free but it's no use. As the light begins to flicker Lola hopes the power holds until her keys are lowered. With how her luck had gone so far that day, she was pretty sure she knew the answer.

Sage vs. Her Balancing Act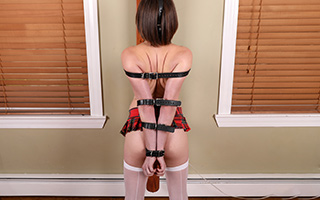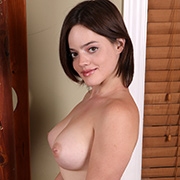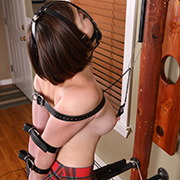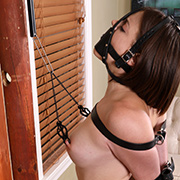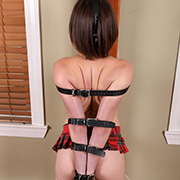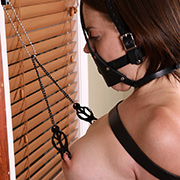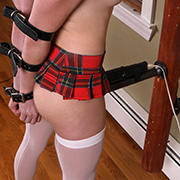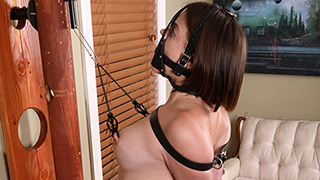 Sage was hoping for some quality with her favorite wand. Nothing comes free so she's going to need to work for it. With her arms pulled tight behind her and vibrator buzzing below her she's already in her happy place. Her bliss is short lived as soon as her nipple clamps started to pull upwards. Sage has to go on her toes to keep the pressure off and lifting herself off the vibe as well. The cycle continues keeping her frustratingly on the edge of orgasm. She's eventually given one minute to cum before the clamps pull her to her toes for good.