Camila vs. Her Craving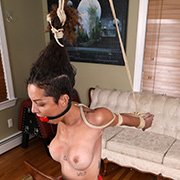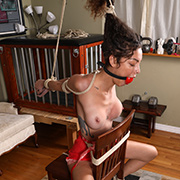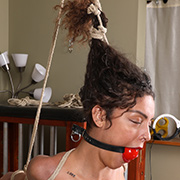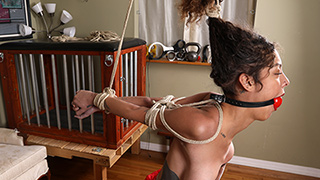 When Camila reach out to me she made her intentions clear. It had been far too long since she had been tied up and was a travesty that had to be rectified ASAP. Always happy to help in these situations, a strappado tied off to her hair seemed a good start. Even when the ballgag was strapped tight around her head you could see her smile never faded. Camila was loving every second. To make sure her craving was well satiated, a crotch rope is tied to reward her struggles. If her constant flow of drool is any indicator, it would appear to be mission accomplished.

Sugar vs. Her Crotch Weight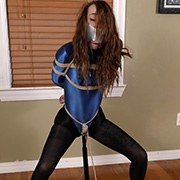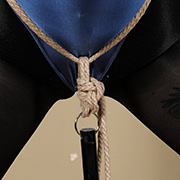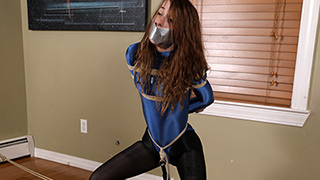 Sugar wasn't sure what the black rod tied to her crotch rope was but was sure it wasn't to her benefit. The 50-pound weight at the other end wasn't very promising either. With her legs tied apart, her suspicions were confirmed as the actuator closed pulling her into a crouch. Try as she might, Sugar couldn't muster the willpower to pull up 50 lbs of weight by her crotch rope. It doesn't take long before her legs start to shake and just when she's on the verge of collapsing she's given some slack. Her reprieve doesn't last long before she hears the whine of the motor again.

Nova vs. Hot & Cold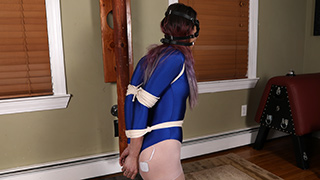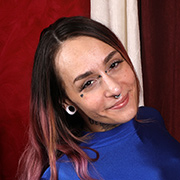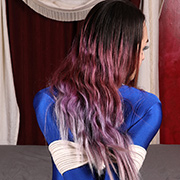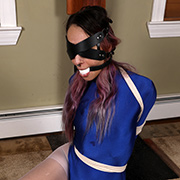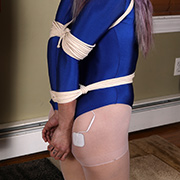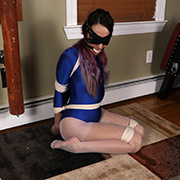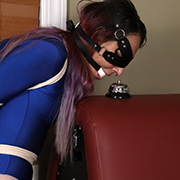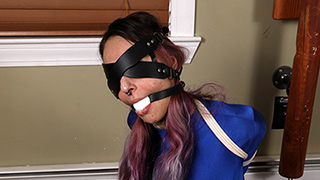 Nova was in a playful mood so it seemed a shame to not take advantage. After securing her elbows and wrists behind her the TENS box is next. Having never experienced one before, she was in for a surprise. With the final touches of a gag and blindfold, Nova was ready for the game of hot and cold. Somewhere was a bell she would need to ring. As she got closer, the shocks would increase in intensity as well. With a shock to start, she begins exploring room to room to find the bell. Even without the use of her eyes, the increasing intensity of the shocks guides her to the prize. As each one grows she starts to wonder what they will be when she's next to it and if can she take it. Only one way to find out.

Ess vs. Her Unique Workout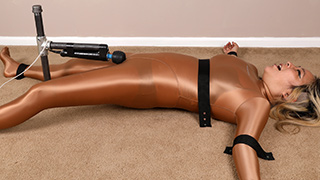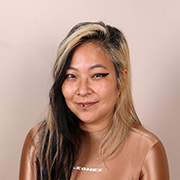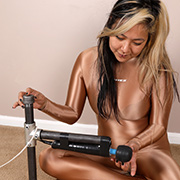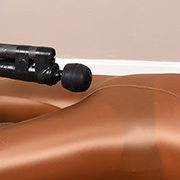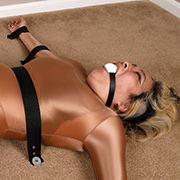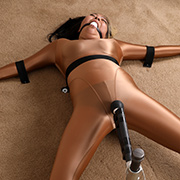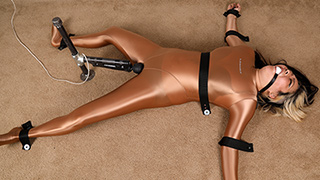 Normally Ess is on the other side of the restraints but I was able to talk her into a predicament. Once she's bolted to the floor her excitement showed when I started to set up the wand. It didn't take long to fade when she saw how it was mounted above her. Strapping a ballgag in her mouth I explain the rules. I would keep her bound to the floor until she's had enough orgasms to earn release. With the wand mounted several inches above her pussy, it was going to take some effort. Ess was in for quite a workout indeed.

Bella Ink vs. Her Tangled Web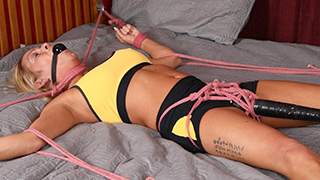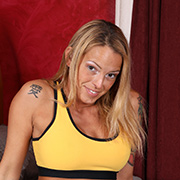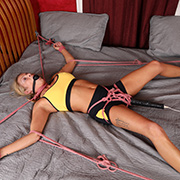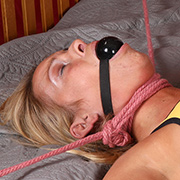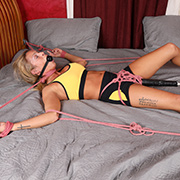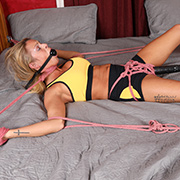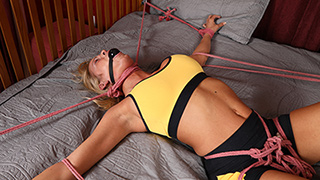 While the magic wand is usually effective for most women, it is a sliding scale. For Bella, that scale starts at 11 with even a few minutes driving her insane. It would be a shame if someone tied her in such a way that anytime she struggles it pulls on her neck ropes. Everything from her arms to her feet is set up to work against her as the wand does its job of bringing her to orgasm over and over. As Bella is so sensitive, her willpower to keep her limbs in check only goes so far. It's only a matter of time before her leg or arms pull in response to her overwhelming sensations and start the cycle over again.